As I may have mentioned a few dozen times, I'm not a fan of Cirque du Soleil. The acrobatics are amazing, don't get me wrong... I love that stuff, but it's Cirque's packaging that drives me nuts.
LOOK AT US! WE'RE DRESSED IN WEIRD CLOTHES DOING WEIRD THINGS WITH WEIRD PROPS IN FRONT OF WEIRD SETS THAT MAKE NO SENSE WHATSOEVER! WE'RE WEEEEEIRRRD!!!
Yeah. We get it. Weird. Uh huh.
And tonight was more of the same as I went to Kurios: Cabinet des Curiosities with my sister...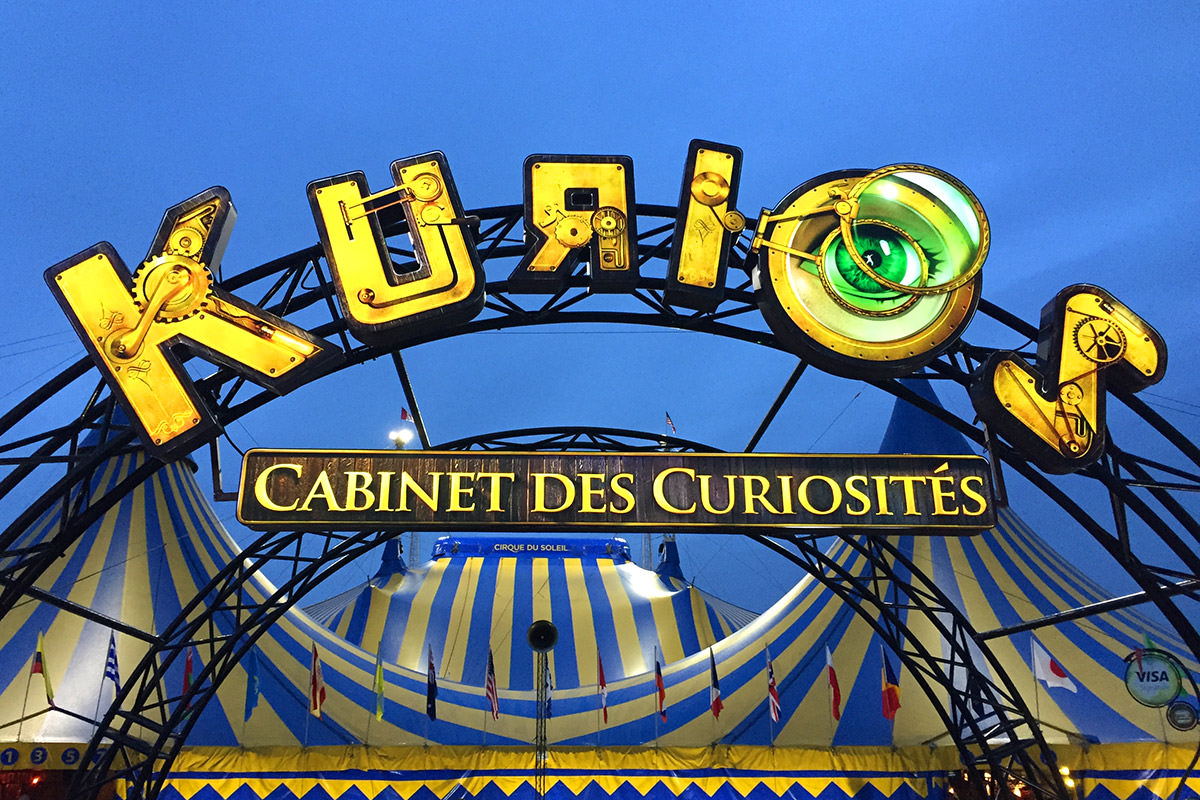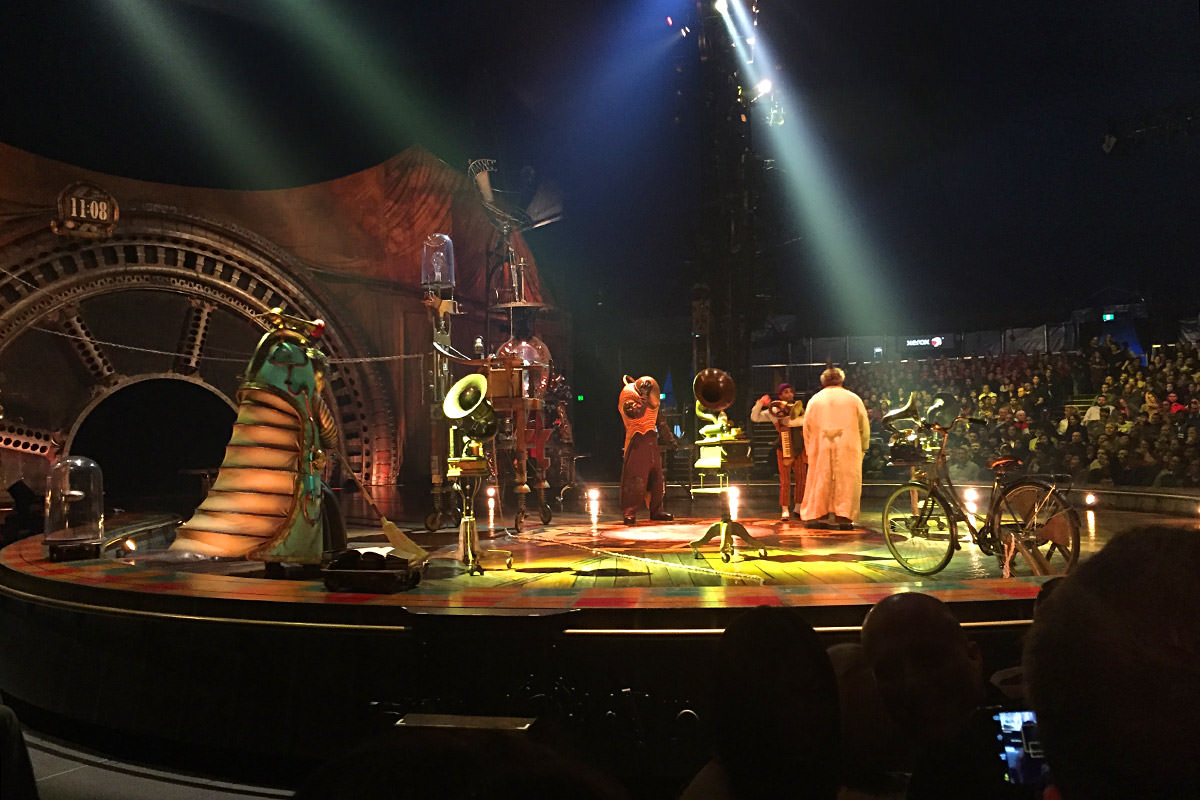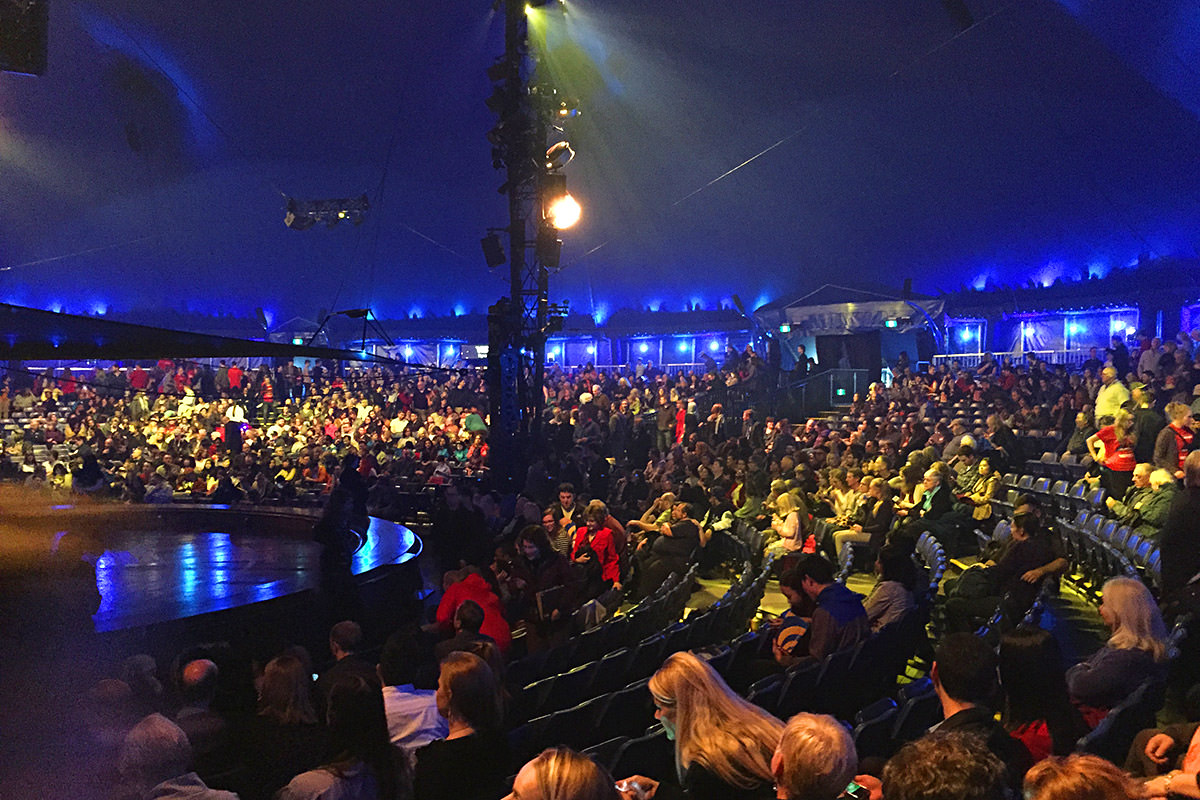 Ultimately, I liked it better than The Beatles: Love (even though the music wasn't as good!) because there was more of a focus on the amazing talents of the performers rather than just doing weird shit for the sake of doing weird shit...
Though, no worries, Kurios had plenty of weird shit... including traveling scientists having a bad hair day, Moebius-inspired robots, fish people, finger puppets, and a guy acting like a cat. So if weird shit is your thing, you won't be disappointed.
As if that wasn't enough, they also had a Duncan Yo-Yo Master for some reason, just because, well... yo-yos, I guess.
This is a traveling show that wraps up here in Seattle this weekend... but they're continuing onward to Calgary, Denver, Chicago, Costa Mesa, and Los Angeles... just in case you like watching mind-bogglingly talented performers doing mind-boggling stuff... while drenched in senseless weird shit.
And who wouldn't?