So there I was discussing upcoming movies when The Second Best Exotic Marigold Hotel came up. I said that I was looking forward to the film, but had to question adding Americans to the largely British cast, saying "Do we really need Richard Gere in the sequel?" This caused someone to say "Ooh! I loved Richard Gere in Sommersby!... a film I had never heard of before.
Sommersby, as it turns out, is a 1993 romance/drama starring Richard Gere and Jodie Foster. It's the story of a woman (Foster) married to a complete bastard named Sommersby who leaves her to fight in the Civil War. Years later, after being presumed dead, Sommersby (Gere) returns to town a changed man. As in, really changed. He is, in fact, not Sommersby... he's somebody who looks a little similar and assumed the identity of the original after he died in the war...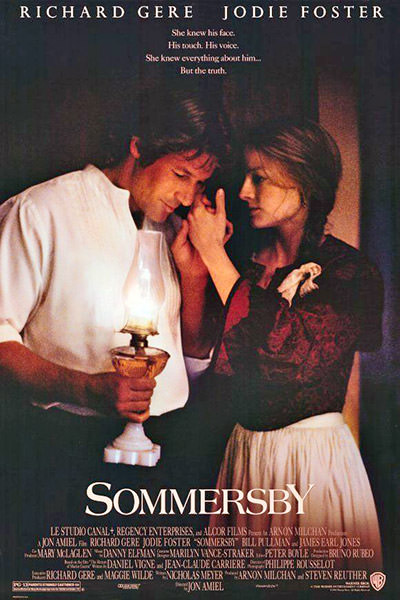 After reading the plot summary, the first thing that went through my head was "Wait a minute! Wasn't that the same thing that happened with Principal Skinner from The Simpsons?!?
So I Googled that and was taken right back to the same Wikipedia page on Sommersby that I had been looking at. If you scroll down there's a "Related Stories" section where the episode of The Simpsons was mentioned.
I was shocked to learn that this episode, called The Principal and the Pauper, was roundly hated by critics and fans alike. In fact, it's widely seen as the episode that signaled the end of the "Gold Age" of The Simpsons, where the quality of the show began a steep decline into mediocrity.
I thought I remembered the episode fairly well, and didn't recall thinking negatively about it at the time. On the contrary, I actually thought it was a clever way of keeping the show fresh... taking a character from the periphery that you thought you knew and completely changing things up... but not in a way that drastically alters the show. In fact, by the end of the show everything pretty much went back to the way it was, so the episode really didn't make much of a difference in the grand scheme of things.
And then it suddenly struck me...
My moment of zen...
When I realized that Richard Gere had made a guest appearance on The Simpsons, that everything is connected, and all the world is one...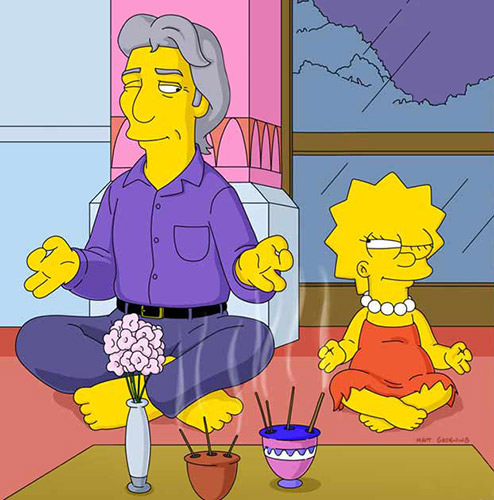 Kind of funny how that works.