Every year for the past decade I've been sending in bunched of old photos to be scanned. I finished with my own photos after a couple years. My mom's photos took an additional four years. After that, I've been going through my grandmother's extensive photo collection, which will keep me paying for photo scanning services for years to come.
It's a lot of money.
But it's well worth it.
Mostly because there's hundreds of gorgeous shots of my mother when she was little that are more artistic than anything you'll find in any museum...
And by "artistic" I should say "accidentally artistic" since they were never intended to be art... they were just everyday snapshots that happened to turn out incredible.
Not everything is accidental art though.
Like this photo of me with my hand down my pants...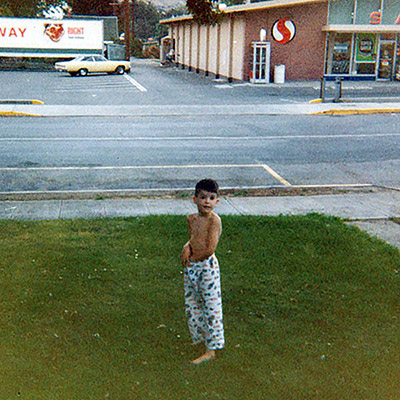 Some things never change.