Three big announcements from Apple yesterday. All of which would have been surprising if it all hadn't been leaked to the internet weeks ago. If you haven't seen the keynote video, it's over at Apple's site for your viewing pleasure.

• iPhone 6... And so the inevitable happened... iPhone got bigger. But the user interface didn't get bigger with it. Meaning it's not any easier for people to navigate if they have poor eyesight (me), or older eyes (me), or vision problems (me). Nope... the tiny icons and text have just been moved further apart on the bigger screens of the iPhone 6 and iPhone 6 Plus...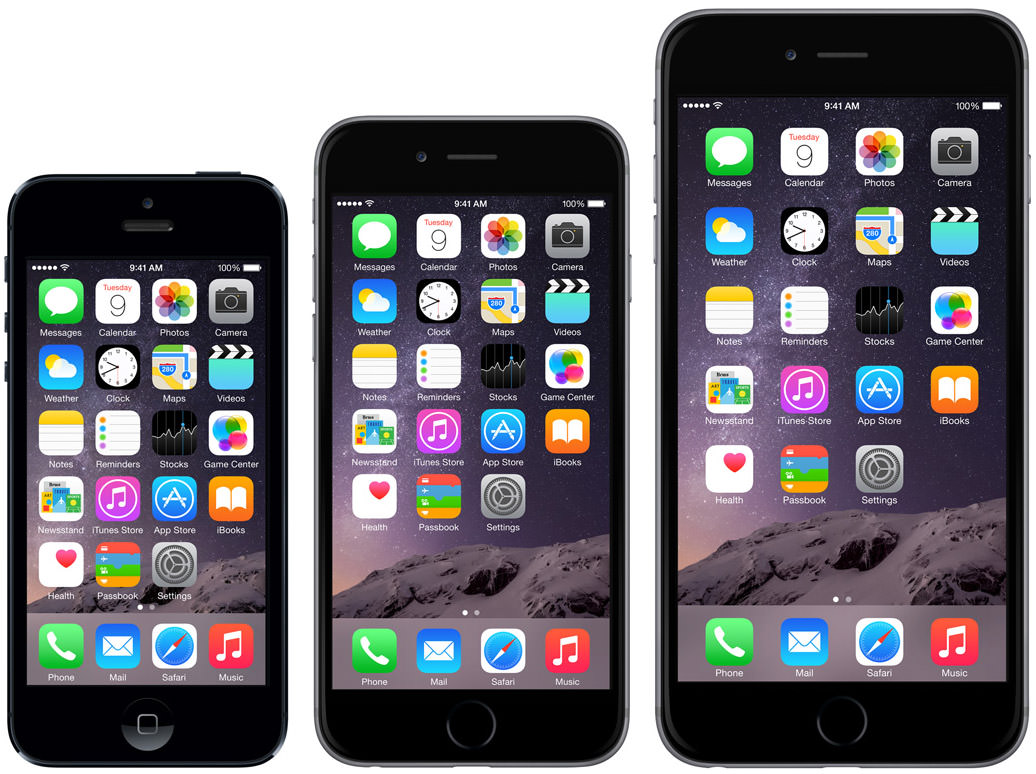 Except... Apple mentioned something called "Display Zoom" which sounds interesting. The iPhone 6 can apparently render the text and icons larger than previous models on command...
Huzzah! But... I can't find much detail as to how this works. Can you leave "Display Zoom" on all the time, or is it a temporary thing? Does it work everywhere, or only with apps that support it? However it works, it looks to be a step in the right direction for people like me who need an easier time of it when trying to use their phone. My fear is that this only works on the home screen, but I guess that's better than nothing.
Anyway...
The new seamless, ergonomic design of the iPhone 6 is just beautiful. Apple's mobile aesthetic has been looking dated for a while now compared to what the competition is doing, so this is a welcome sight...

A pity that you have to slap a case on that sexy design in order to keep it from smashing to bits if you happen to drop it. With this in mind, Apple is introducing both a leather and a silicone case to protect your investment. Hopefully this time they'll be available at launch so your iPhone is made safer from day one.
Screen resolutions are getting to be ridiculous... with some newer phones having pixels that are smaller than the eye can detect. Which means wasting precious battery life to power something that you probably won't even notice. Apple increased the density on their "Retina Display" screens, but didn't go too crazy (326 ppi on the 6 and 401 ppi on the 6 Plus). This should strike a good balance between getting a beautiful display while still being battery efficient.
Not surprisingly, Apple is using a new 64-bit A8 chip for the brains of their latest and greatest. If you watched the game demo during the keynote, you've seen what this kind of power is bringing to the table. But power, of course, comes at a price. Lucky for us Apple has made advances with the iPhone power cell as well, so you can still get decent battery life with the faster processor.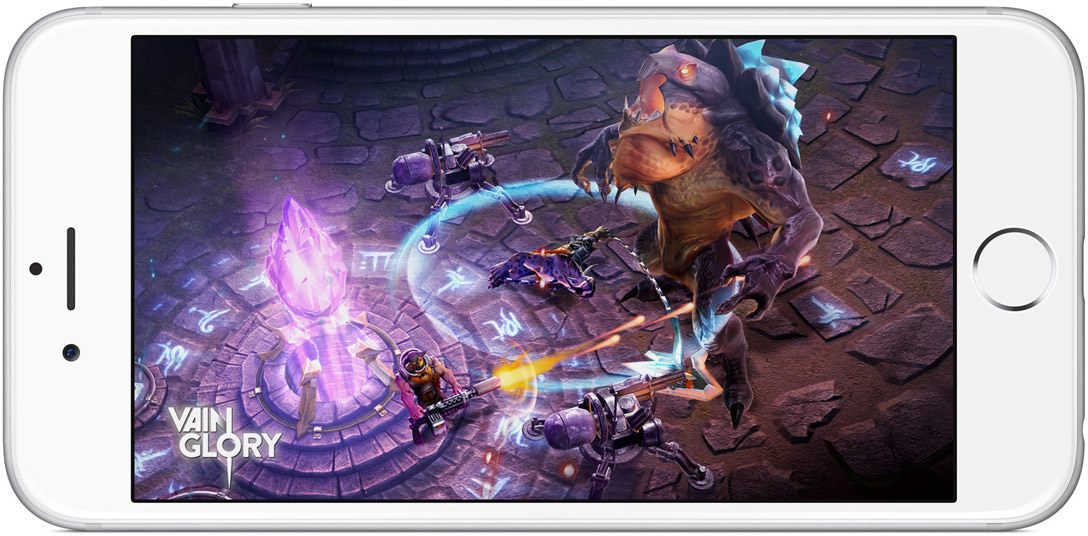 But what about the feature I use most on my iPhone? What about the camera? And I'm not talking about all the bells and whistles like "face detection" and "burst mode" and "HDR"... I'm talking about the actual camera element. The specs say that iPhone 6 is still stuck at 8 megapixels, which is a bit surprising. I mean sure, megapixels aren't the sole determining factor in getting great photos... but higher pixel counts do allow for more detail. So if not the megapixels, what has been improved?
Well, the lens has been bumped up to an f/2.2 aperture, which is a bit brighter than before. That's a good thing. Exposure control should make getting shots with wildly disparate lighting conditions a bit easier. Also a good thing. And Apple has come up with "auto stabilization" to reduce motion blur and shake. That's a very good thing. BUT, if you've been waiting for actual OPTICAL stabilization, you can get it at long last... but ONLY on the iPhone 6 Plus. That's a not-so-good thing for me, because I don't want to have to start carrying a purse so I have a place to put my iPhone.
The only bad thing I've noticed is that the camera lens now protrudes from the shell. Seems like that's an invitation for damage if you're not using a case on your iPhone... but superior camera features are going to have a trade-off, and this is what you have to pay...

If you shoot video, there's a slew of improvements on that front. Automated time-lapse. 240 frames per second slo-mo at 720p. And while there's no 4K option, you do get beautiful 1080p HD video running at 60 frames per second... all with cinematic video stabilization. Sold!
Of course Apple included Touch ID on the iPhone 6 models... which nicely addresses my bitching from yesterday about the shitty password security Apple is using on pre-Touch ID models. AND it dovetails nicely into another big announcement today...

• Apple Pay... And heeeeeere's Apple's new "digital wallet" functionality! Many others have tried to bring us this golden carrot of the modern age... but they've all failed. This October, we'll see if Apple has the muscle to get their version accepted by merchants around the globe. Something tells me they can. But... what about security? Well, it would seem that Apple has put some real thought into Apple Pay, because its security features are pretty well-rounded. First of all, you no longer have to disclose your credit card number, name, and security code like you do when you hand over your credit card. Instead, Apple Pay creates a Device Account Number that is stored on a new Security Element chip on your phone... not on Apple's servers... to conduct the transaction. Furthermore, Apple is actually adding privacy to the transaction by keeping them private. No details will be stored or transmitted, so your purchases can't be tracked back to you. Well, through the payment anyway. And since Apple Pay also has an online component, this should make it easy for Conservative lawmakers to get their gay porn fix anonymously.
I'm in love with the idea of not having credit cards bulk up my wallet. But that day isn't coming any time soon. So long as one retailer you deal with doesn't accept Apple Pay, you're going to have to hold on to your plastic. And while it's nice that you won't have to dig them out as often as this technology get adopted, it's not like using a physical credit card is such a huge burden that it's going to matter all that much in the end.
Verdict? Cautiously optimistic.

• Apple Watch... Praise be to Jobs that we seem to have escaped from the "i" branding that's dominated Apple for the past several years. By naming their wearable "Apple Watch" instead of "iWatch" I will be able to purchase one without screaming.
And, yes, you read that right... I am buying one.
The minute I saw this image hit the screen, the decision was made...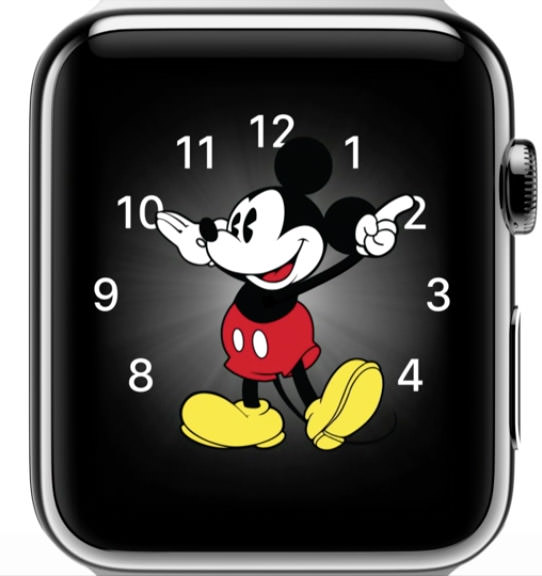 Everything else is gravy, because I'd buy the watch if all it did was display the time using an animated Mickey Mouse (he taps his foot with the time!).
And about that gravy...
The health crap is nice, but probably not something I'm going to make use of. The whole "send your heartbeat" "tap a friend" and "send a sketch" stuff isn't very compelling to me. Heck, a lot of the features being touted aren't compelling to me. Yes, it will be nice to not have to go fishing for my iPhone every time I've got an alert or a message or whatever, but the defining feature to me? We're one step closer to Dick Tracy, baby...

The day I can hold a FaceTime conversation on my Apple Watch will be one of the greatest days of my life.
In the meanwhile, I'll just have to settle for the dozens of things that Apple Watch can do right now.
All of which wouldn't mean shit if Apple Watch wasn't something I wanted to wear. Fortunately, that was never really a concern. I knew Apple would come up with something good-looking and wearable... and they did...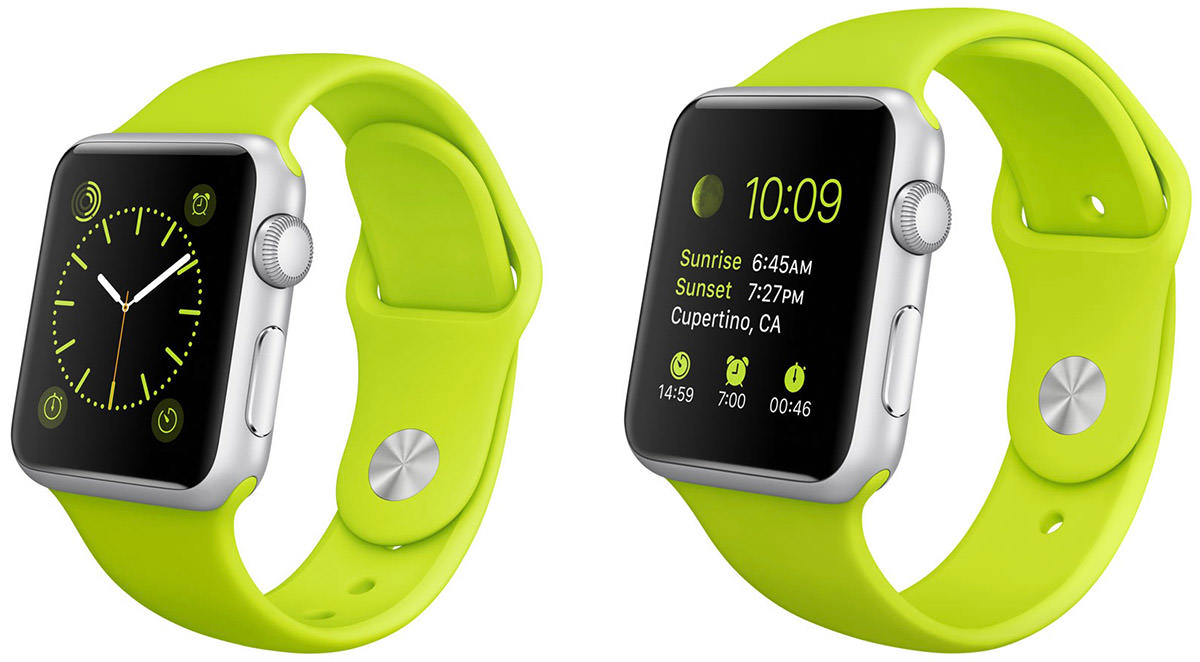 ...IN TWO FRICKIN' SIZES!!!
Which means that if the larger one is like a brick on my bony arm, I have another option available. Sadly, it doesn't look like it gets any thinner, which has always been the problem with so-called "smart watches." I mean, just look at this boat anchor...

To be honest, I really thought Apple's watch would be thinner than this. I thought they'd find a way to put the battery in the band... or make it run on nuclear fusion... or something to make it not be so obvious...
Maybe they're saving that for Apple Watch 2.0.
The one thing that did turn out as expected was the interface. Apple being Apple, they weren't content to force a Phone interface on their watch. That's what other companies do. No no... they started from scratch and came up with something more appropriate to the smaller size of the device. Using the "crown" for interactivity so it doesn't obscure the screen is genius. Using "deep presses" for touch selection is genius. Having the watch tap you for attention instead of jolting you with a buzz is genius. The MagSafe contact charger is genius. The customization options are genius. Everything about the Apple Watch is genius...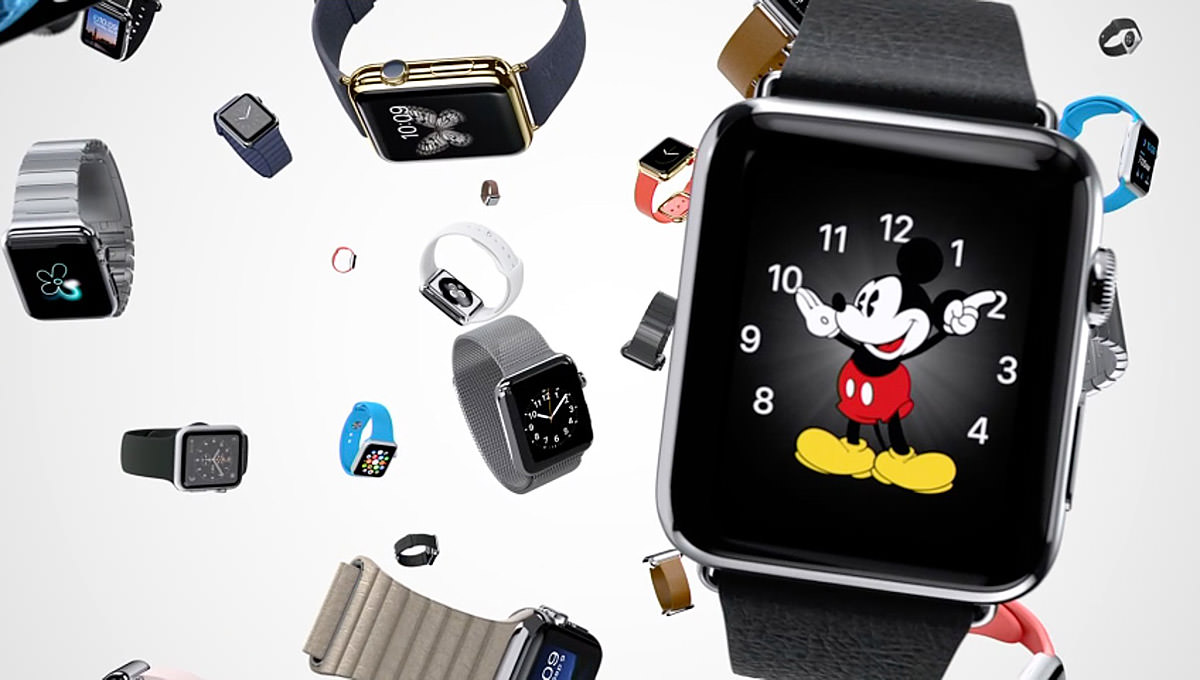 Battery life? Memory size? Durability? Water resistance? Who knows? Who cares?
Well, except the wait. "Early 2015" is pretty non-specific, and could mean as late as May.
Another sticking point could be the price. "Starting at $349" leaves a lot of latitude. The style/band you want could run much, much higher.
Not that it matters. If I have to sell a kidney to get my digital Mickey Mouse... that's definitely on the table.
So... a banner day for Apple and Apple Whores alike!
I guess.
It's hard to know for sure until I find out if I'm going to be down a kidney or not.