My last day in Chicago.
A pity I had to spend my entire morning working.
Well, not my entire morning. I was able to take a minute to meet with the Hot Coffee Girl herself for a meet-up at Hancock Tower. They have a new attraction called TILT! where you get to stand against a window, then be tilted at a 45° angled off the side of the building...
Not so scary as if they laid you out at a 90° angle, but still very cool.
They don't let you use a camera or a phone to take pictures... apparently they are worried about the safety of the glass (WTF?!?), but this is kinda what you see if you look straight down...
A little heart-stopping but, again, still very cool.
After checking out of my hotel and returning to work for a while, it was time to head home (with The Spirit of St. Lewis working my flight!) on a new Alaska Airlines livery for me... the Portland Timbers plane!
Layover in Portland. Layover in Seattle. A quick flight to my local airport. Then a half-hour drive home. Well, it would have been a half-hour... if not for having to wait for a stupid train.
I hate trains.
HATE them.
They always end up blocking my route no matter what time I'm trying to get somewhere... even past midnight, like tonight...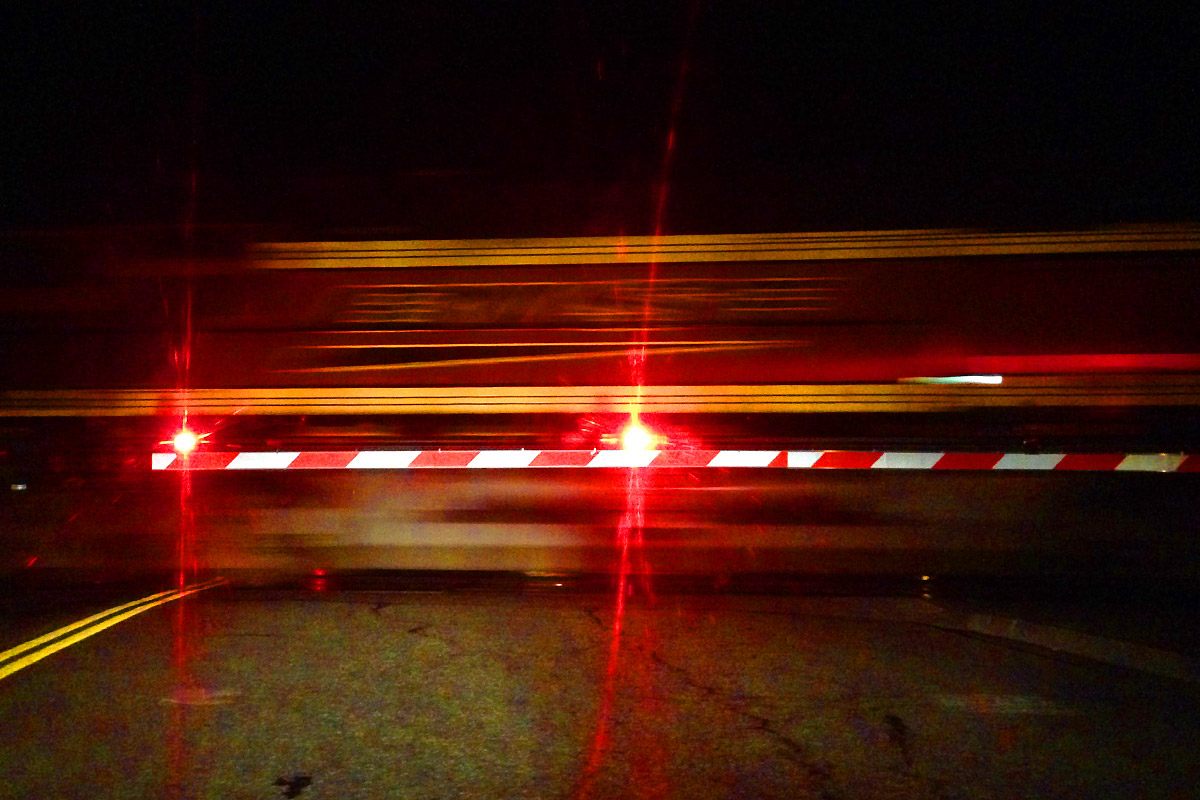 And as if that wasn't bad enough, you have to listen to their stupid-ass train whistles at all hours of the day and night.
Oh well. At least I'm home in my own bed at last.
Wish I was tired enough to fall asleep.