Travel costs, which have always been kinda expensive... but not prohibitively so... have been skyrocketing at a steady clip. Every time I turn around, the price for a trip goes up. Airfare keeps rising. Meals keep rising. Local transportation keeps rising. And hotels? Hotels are absolutely nuts. Even if you use Priceline and Hotwire to save money, lodging in most major cities is insanely pricey if you want to stay at a nice property in a decent location.
For my trip to Chicago today, I started adding things up and nearly passed out. Compared to six years ago, this trip will be almost double the cost. You read that right, double. Even the little things... like a bottle of Coke at the 7-11 (99¢ to $1.79) have gotten out of hand, and it all adds up...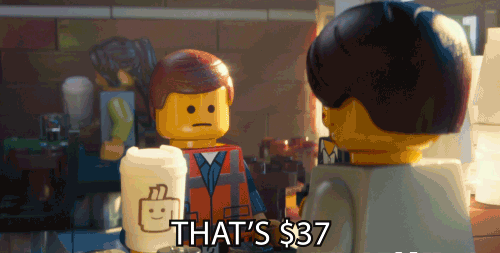 I'm seriously starting to wonder if traveling for work is even worth it any more. If a huge chunk of the money you earn is pissed away on flights, hotels, and food... it seems a lot of effort for very little return.
And so I consider settling down and traveling less.
But then I happen upon the best fucking veggie burger I have ever had tonight, and begin to think that maybe it's worth it after all. I'd never be able to get something like this back home.
Or maybe I just need to move to Chicago.
Inflation, it's a bitch, yo.