"It's unbelievable."
"It's more than that. It's perfect."
Today is the 25th anniversary of my most favorite movie ever made, Field of Dreams. I've seen it dozens of times and love it more with each new viewing. In the past I've describe the film as "flawless" and, after having watched it again tonight, still feel that to be true...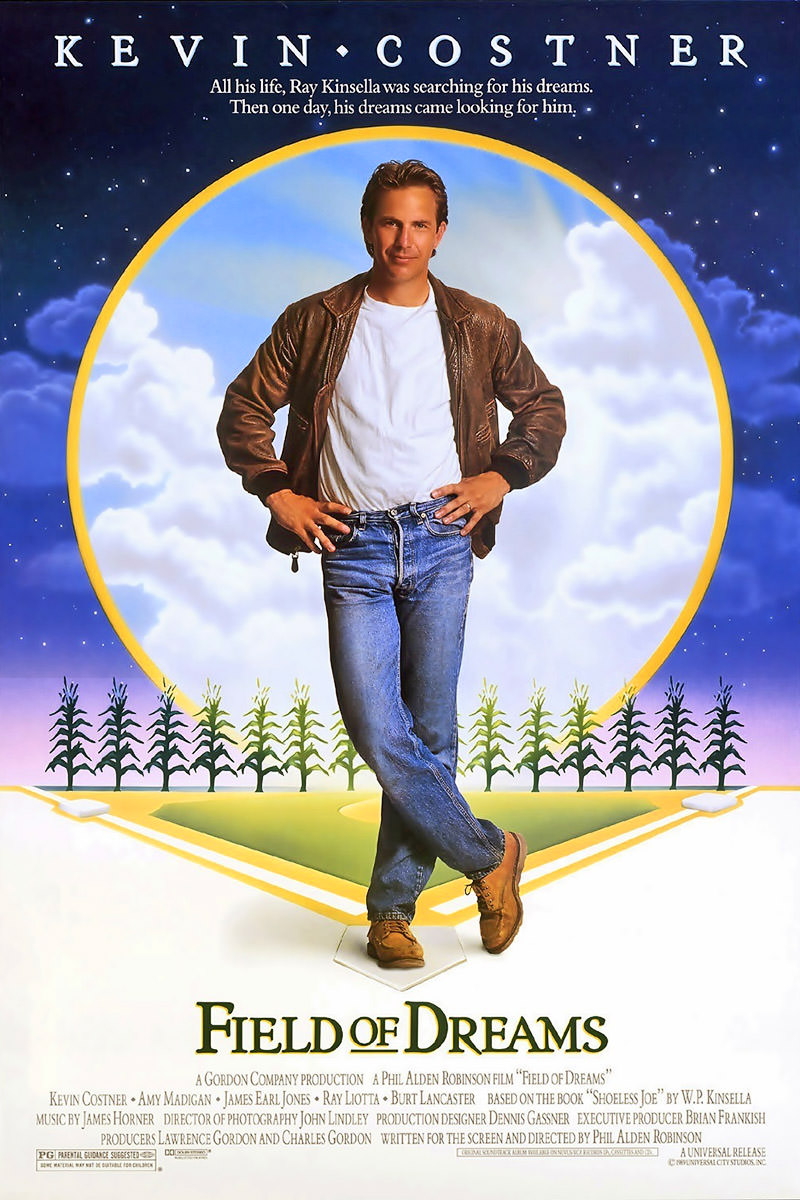 The filmmakers somehow managed to pull together the perfect cast (including James Earl Jones, a long-time favorite) for a story that really shouldn't translate to the screen very well. So much of the plot revolves around things so fantastical, unbelievable, or just plain nuts that reenacting them in real life seemed like a ticket to disaster. But Kevin Costner was able to ground his character so fully into his world that it just didn't matter. His every reaction to the bizarre things going on around him made you believe there was nothing bizarre about it. He believes it, so you do too.
Spoilers, obviously...
One of my favorite things about the film is that nothing is explained. Absolutely no effort is put into explaining how any of the crazy events are transpiring because the only thing that matters is why they are happening... which results in one of the best movie endings ever.
And compelled me to visit the Field of Dreams movie site in Iowa.
Perhaps a movie will come along in the next 25 years that will knock Field of Dreams off the top spot in my list of favorite films. But somehow I doubt it. It's pretty hard to do better than perfect.

And now? A bit of trivia...
The little girl who played Karen Kinsella was named Gaby Hoffmann...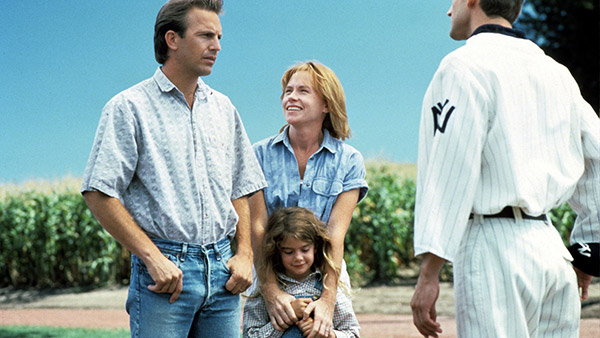 Who grew up to play Ruby Jetson in the Veronica Mars movie...