Them: "It's too bad you're not there on a weekend when there's stuff going on."
Me: "BWAH HA HA HA HAAAA!"
Yes, things are busier on the weekend... but New Orleans doesn't shut down during the week. Bourbon Street, in particular, is up and running and open for business...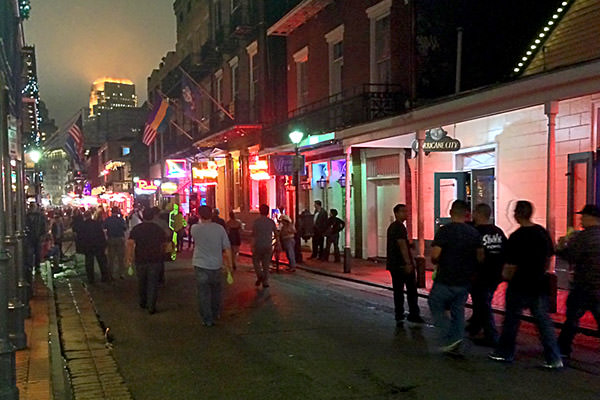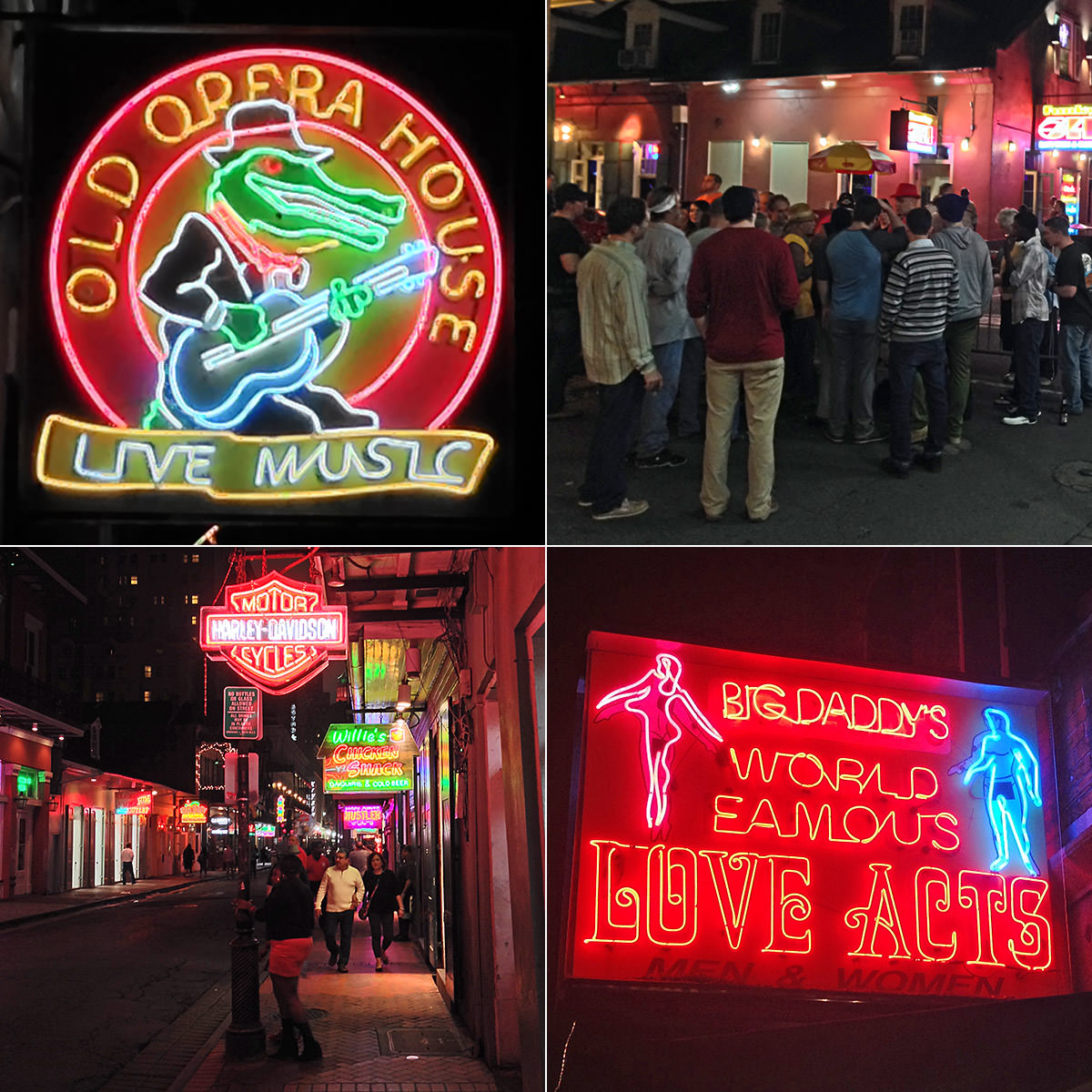 But I'm getting ahead of myself.
Since this is my last day in The Big Easy, I wanted to be sure I hit Surrey's Cafe & Juice Bar for my favorite breakfast in the city, Bananas Foster French Toast...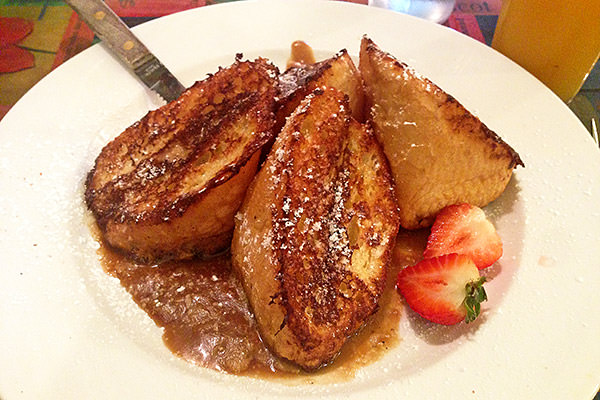 From their menu... "New Orleans-style French toast stuff ed with banana-cream cheese. Topped with a classic Bananas Foster sauce of rum, brown sugar and butter, dusted with powdered sugar." And, yes, it's just as delicious as it sounds.
My main goal today was to hunt down stuff for my Holiday Gift Exchange present. It's kind of tough to do given the $20 spending limit but, luckily, I known where to get cheap crap for cheap in New Orleans, so I managed just fine. All that was left to do was dance, but One-Eyed Jacks wasn't open yet...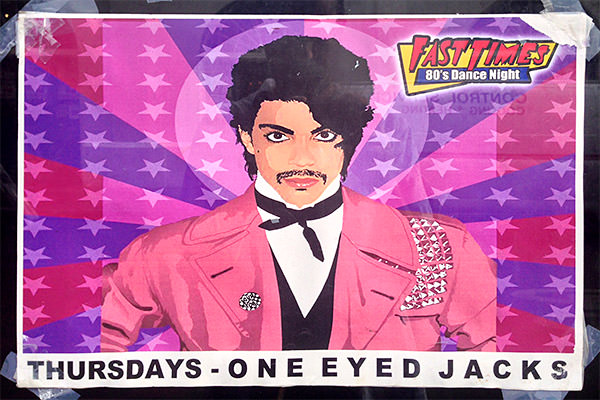 After an afternoon spent working, my Bananas Foster French Toast was wearing off, so I made plans for dinner back at Carmo. The food is just too good there to be denied. I had the amazing Vegetarian Rico and an order of Banquette Bread...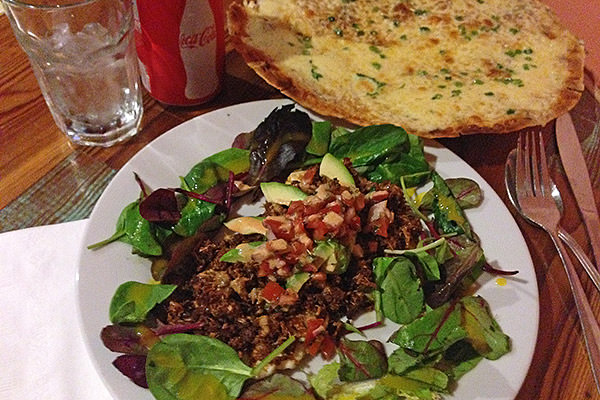 From their menu... "A breadless fork sandwich made of a grilled plantain patty topped with melted cheese, spicy smoked 'n' pulled pork, avocado, salsa fresca and our tangy sweet spicy "Rico" sauce. Served with organic greens drizzled with mango vinaigrette. Or have it Veggie: dairy cheese & vegan meat; or Vegan: vegan cheese & vegan meat." And, yes, it's just as delicious as it sounds. More delicious, even.
I head to the airport at 9:30 tomorrow, and was worried that I wouldn't wake up early enough to have one last plate of beignets at Cafe Du Monde... so that was my next stop for some dessert...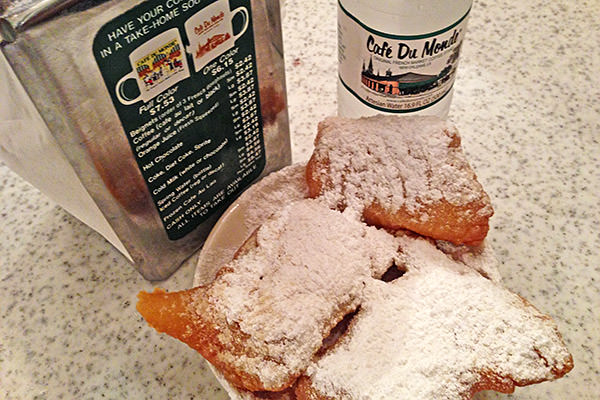 Yeah, they never get old.
I don't know that I've noticed this painting hanging in the cafe before, but it's pretty awesome...

"It seemed like an ordinary day until... I had coffee with Jesus at the Cafe Du Monde."

After dessert, I wandered through the French Quarter for a couple hours... had a couple Hurricanes... managed to stay out of trouble... and remembered all over again just why I love this city so much.
I haven't left yet, but I already want to come back.