I had written a long, drawn-out entry about the absurd reactions I've been reading regarding the cast of Kinky Boots performing at the Macy's Thanksgiving Day Parade... but even I didn't want to read it, so I trashed it and moved on with my life.

Suffice to say that I just don't get it. What is so terrifying about drag queens in shiny boots?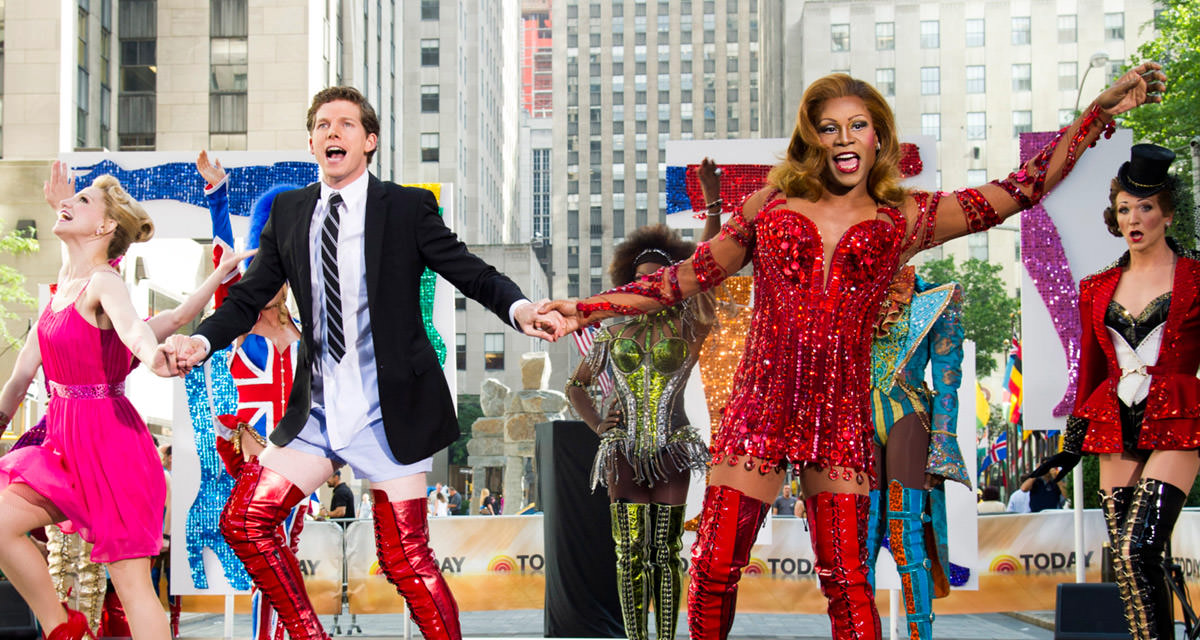 I especially don't get the "BUT WHAT AM I GOING TO TELL MY CHILDREN?!?? reaction, which has to be about the most incredibly stupid thing to say in ANY situation. Tell them whatever the heck you want. If you're hugely offended that drag queens exist, just channel your inner bigot and say something to that effect. They're your kids and you're the one raising them, so be a fucking parent and do your damn job.
Years ago I was at my friends' house where we were watching The Bird Cage while their kids were out playing in the pool. When one of the kids came in for a snack, he saw the television and said "Why is that man dressed like a girl? To which his mother replied "Oh he's just being silly and having fun." — AND THAT WAS THE END OF IT. The kid shrugged his shoulders, finished his sandwich, then went outside to play some more. Nobody ever gave it a second thought. Nobody was scarred for life. Society didn't fall. Humanity endured. The universe soldiered onward.
And yet, to read some of the reactions by "parents" whose kids were =gasp!= exposed to men wearing women's clothing during a parade... you would think that the world had ended.
Which, naturally, means that they're training their children to think the world is ending. Because of the clothes somebody was wearing.
These are sure going to be some well-adjusted kids when they grow up.
In other news... the Broadway show Kinky Boots (which I have not seen) is based on an awesome movie of the same name starring Chiwetel Ejiofor...
If you haven't seen it, it's worth a look.
Unless, of course, the idea of seeing a man in women's clothing is so traumatic that you'll get the vapors. In that case, I don't know what to tell you.