My original plan yesterday was to drive over to Seattle for my flight to Atlanta today.
But crazy weather patterns across the country convinced me fly to Seattle instead. If a freak storm were to hit in The Cascades, I'd be screwed. By law, you have to carry chains for your car here in the winter... but my piece-of-shit Saturn can't actually wear the chains I carry in my trunk (something I didn't find out until after I bought it). And so I avoid mountain travel if I can.
Also... it was nice not to have to drive the 2-1/2 hours.
Alas, my plan seemed doom to failure. Because while it was blue skies and sun in Wenatchee...
Across the mountains it was a different story entirely. Low-laying fog had flooded everything...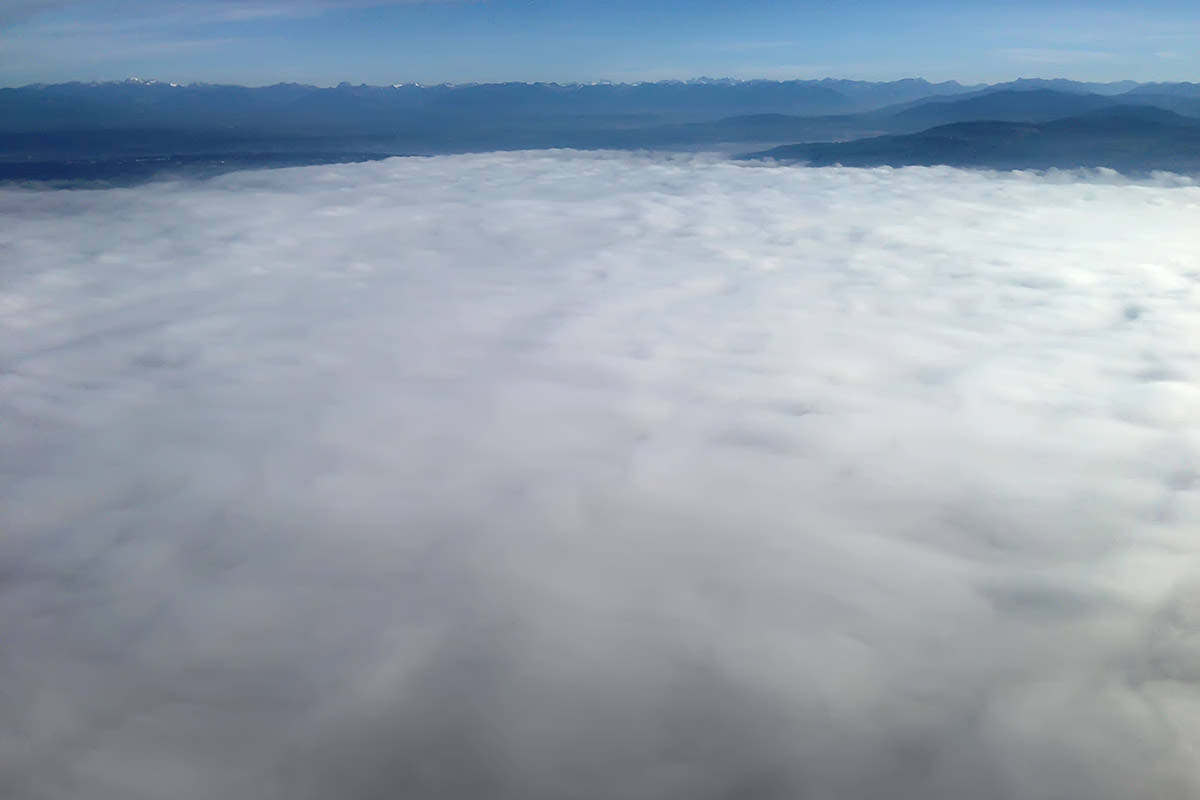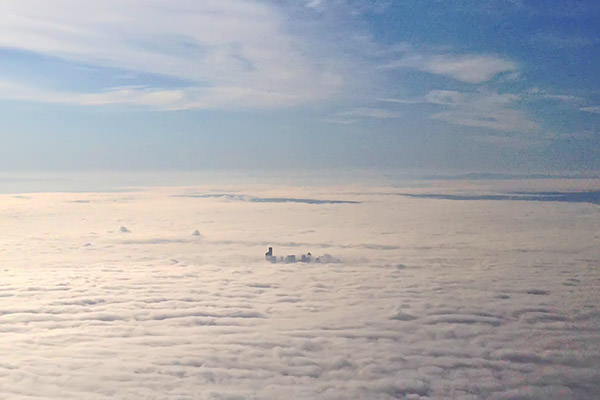 The pilot warned us that we may face delays or possible cancellation, which is nothing new. From November through February, a lot of flights get cancelled around here.
But, luckily, not today. Even though it was like soup at SeaTac...
Hooray.
And speaking of reasons to celebrate... I was shocked to find that, back in Wenatchee, the Fancher Heights Bypass project had finally opened!
But let's back up a minute...
The Wenatchee Airport at Pangborn Field is not actually in Wenatchee. It's in the city of East Wenatchee, which is a different place altogether (it's even in a different county). Natives like to remind people of this by referring to their city as "Eastmont" instead of "East Wenatchee." All the schools are named with "Eastmont"... a lot of businesses are named with "Eastmont"... it's all Eastmont all the time. Even though the official name of the city is still, in fact, "East Wenatchee."
The problem with East Wenatchee is that the main thoroughfare (which is apparently called "Sunset Highway") that connects Highway 2 to the airport is heavily residential and has lots of side-streets. With all the traffic and stop-lights that run its length, getting through it can be quite a chore. Which is why they decided to build a bypass running just below the pricey Fancher Heights neighborhood like so...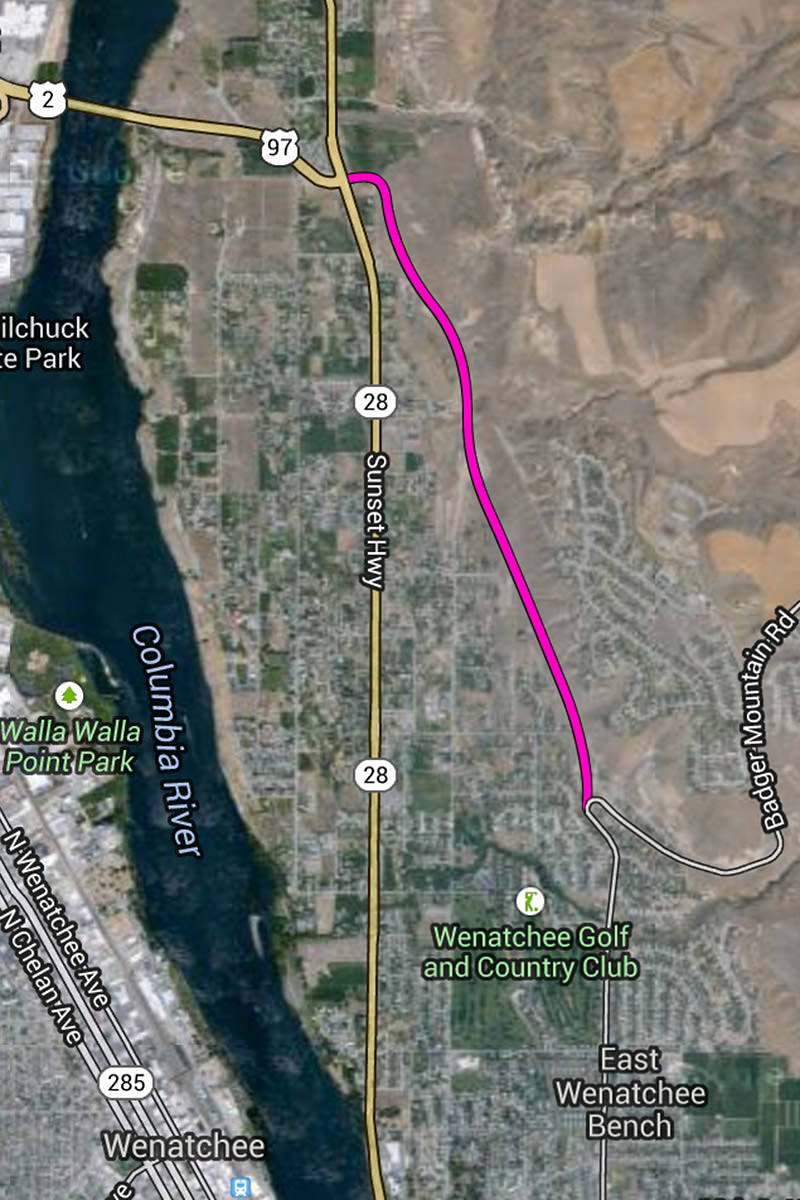 Today I got to drive it for the first time.
Since the new route connects with Eastmont Avenue... they named the entire thing "Eastmont Avenue" which is not the least bit surprising because, well, you know... it's Eastmont, and all.
The road is great. Traffic was fairly quiet on Thanksgiving, so I only saved about 5-7 minutes getting to the airport, but I can see where you could easily pick up 10-20 minutes during peak traffic hours.
And when was the last time you heard good news concerning traffic? Probably never.