Keep your feet on the ground and keep reaching for the stars... because Bullet Sunday starts now...

• Disaster. First a typhoon in The Philippines, now tornadoes in the USA Midwest outside Peoria. Again, my heart goes out to everybody affected by these tragic events.

• Cornetto. After thuroughly enjoying the first two movies of the "Cornetto Trilogy" (Shaun of the Dead and Hot Fuzz) I was really looking forward to seeing the final film of the trilogy, The World's End. And I wasn't disappointed. It may very well be the best of the lot...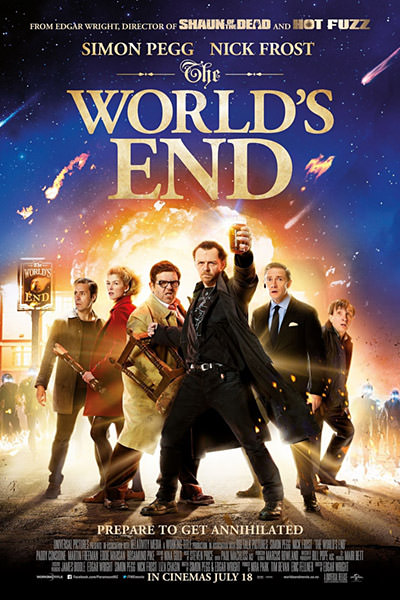 Alcoholic loser Gary King sets out to recapture the heady days of his youth by assembling his old schoolmates for a trip back to the town they grew up in. There he wants to complete "The Golden Mile," which means drinking a pint at all twelve pubs in the town. His mates reluctantly agree and everything is going fine... until they discover that the town has been taken over by space robots. Hilarity ensues. What really surprised me with the film is how great the visual effects were. Not once was I taken out of the story by some random shot where the effects were off. Everything was seamless, which was a pleasant surprise. In the end, the movie was almost too good... it left me wanting a fourth movie in the Cornetto Trilogy.

• Frank. I wasn't terribly impressed with the Warren Ellis comic Red when it debuted back in 2003. So imagine my surprise when I ended up really enjoying the movie that was inspired by it starring Bruce Willis, John Malkovich, Helen Mirren, and Morgan Freeman. It was a smart, funny, action-packed film with an impeccable cast and a really good script. Willis plays Retired Extremely Dangerous ex-black-ops CIA agent Frank Moses. One day somebody decides they want him dead. Hilarity ensues. Three years later, and here comes Red 2...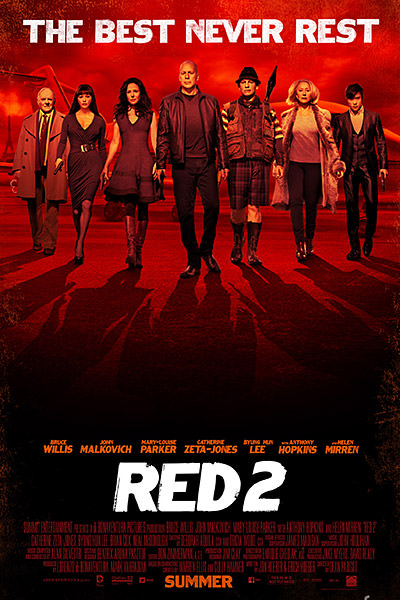 It's pretty much more of the same... but bogged down by some unnecessary complications and an astounding body count that makes it less fun than the original. And yet, it's still a really good film and I enjoyed it quite a bit. The movie picks up where the first left off, as Frank Moses is trying to lead a normal life with girlfriend Sarah. Unfortunately for them, Frank is framed as a participant in a secret op called "Nightshade." Because of this, a lot of people want him dead. Hilarity ensues. Kinda. It's not as funny as the first one. But Anthony Hopkins and Catherine Zeta-Jones have joined up this time around, and that counts for something (but it's still Mirren and Malkovich that steal the show). If you liked the first one, the sequel is worth checking out on video.

• Gondola. Venice is one of those cities that really leaves an impression. There's simply no confusing it with any other city on earth, and exploring it has been a highlight of my travels. Which is why I was very happy to learn that Google has gone above and beyond their "Street View" technology to create "Canal View" for the floating city of Venice...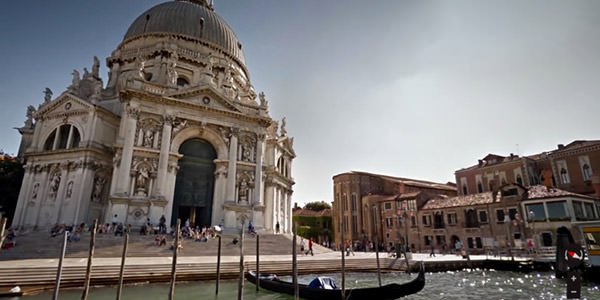 So now, thanks to Google Maps, not only can I walk the crazy maze-like route from the Rialto Bridge to the hotel I usually stay at... I can also explore the city as seen from the canals. It's pretty nifty, and I don't even have to leave the comfort of my own home... or put on pants. If you want to have a little web holiday in Venice, Google has an info hub that's a good place to start.

• Coin! Ever since I started carrying a wallet again, I've been looking for ways to make it slimmer. But no matter which brand I buy and how thin the wallet may be, it's the stack of cards I have to carry that thicken the thing back up again. A big part of that is the four credit/debit cards I carry. Now a company has come along with a product that may be able to help. Introducing Coin...
If you'd like to get a Coin at 50% off the $100 retail price, just follow this link they gave me and pre-order your own for $50! They aren't shipping until next summer, but it looks like they'll be worth the wait!

Annnnnnd...scene. Take care of yourself out there.