Since the electrical outlet on my hotel desk doesn't work, I used the outlet on the far side of my bed. So of course I forgot my phone hanging there this morning again. Again.
Which was especially unfortunate considering I loaded in a Japanese dictionary last night for my 7:00am Saturday breakfast meeting. It's been nearly 20 years since I've spoken the language, so I really needed all the help I could get. But, lucky for me, one of the people I was meeting with spoke excellent English until our translator showed up.
After a much-deserved nap, I had four hours until I had to check in at work again.
A part of me just wanted to hang out in my hotel room since I have been to San Francisco many, many times. But I love me a veggie burger at Johnny Rockets and love me some donuts from Trish's Mini Donuts, so off I went to Fisherman's Wharf, where the sea lions were out making a racket as usual...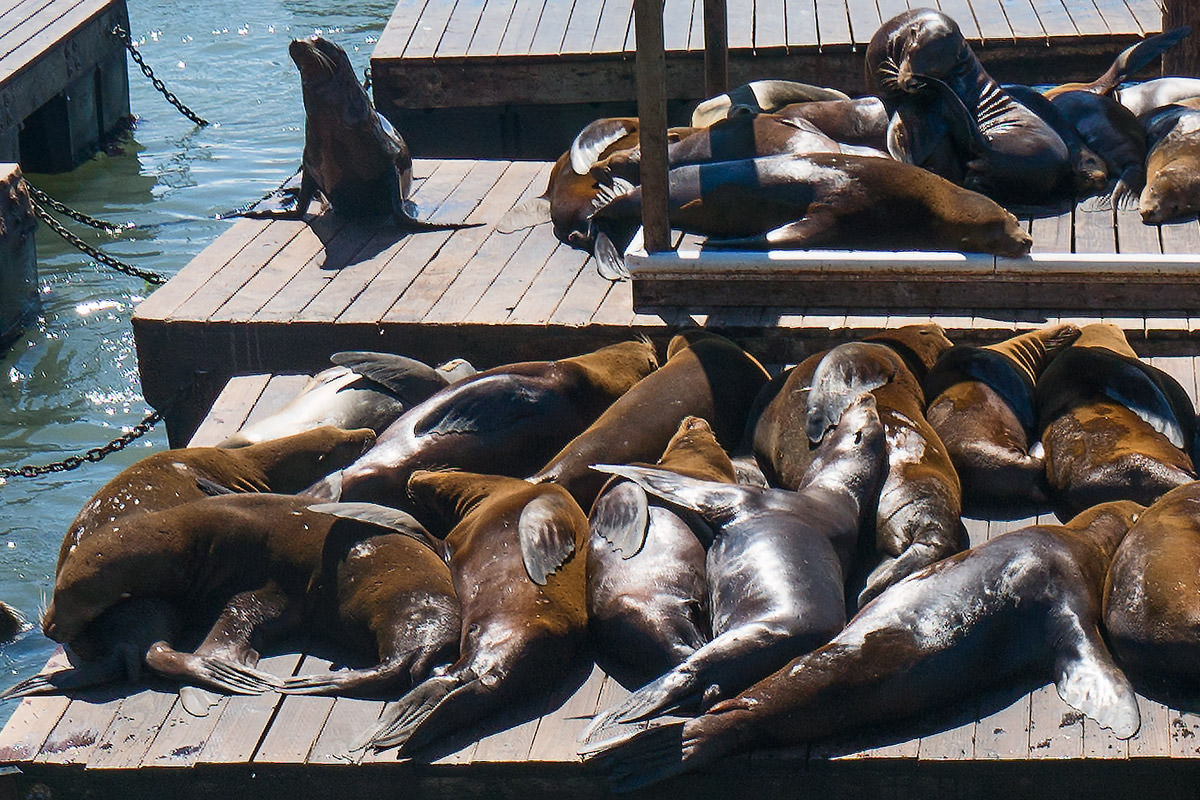 Turns out that Fisherman's Wharf on a Labor Day holiday weekend was not the smartest of ideas because the crowds everywhere were massive.
After lunch I was just going to go back to the hotel. But then I thought of Lombard Street for some reason. When I was a kid, I remember our family driving down it once. But everything after that is a blur. I have a photo scanned of it shot on Advantix film, which means I must have been there in the late 90's, but I remember none of it.
And so off I went to Russian Hill to see "The Crookedest Street in the World"...
To my knowledge, I've never actually walked up the hill, so I decided to give it a try. I was glad I did, because the view from the top is pretty great...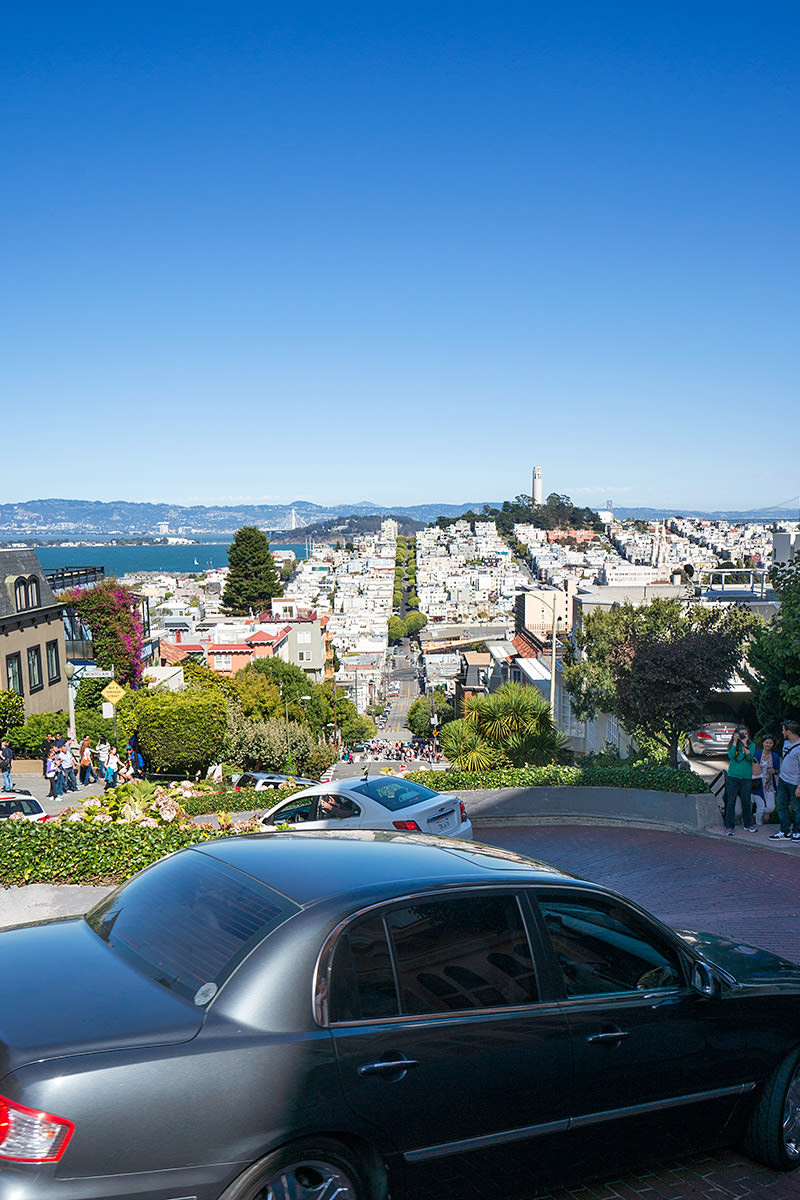 And that was that.
Drinks for work followed by a nap followed by dinner followed by blogging.
Next up... sweet surrender to sleep.
I hope.