Washington State is not a bastion of pro sports-obsession like you'll find in other regions of the country. Sure the Seahawks and Mariners have their rabid fan base here like any other teams do, but it's not the same level as say... Wisconsin and their Green Bay Packers. Even so, being a Boston fan when the Red Sox are playing the Mariners is not always easy... especially when you're west of the Cascades or, heaven help you, in Seattle proper.
Fortunately I was wearing my Red Sox cap and Saltalamacchia jersey in Eastern Washington while driving my car through no-man's-land during last night's game.
I had been following the events at Fenway with increasing disappointment right up until I left Spokane at the bottom of the 4th inning. As I headed out into the Columbia Basin, this is what Siri had to say...
Well, yikes. Somehow Seattle managed to score five runs. Which was all my fault because I stopped watching to go home. I knew I should have stayed and kept cheering Boston on.
Oh well. Two wins outta three ain't bad, I suppose.
I didn't give the game another thought during the 3-1/2 hour drive, and had forgotten about it by the time I got home.
UNTIL 1am WHEN I WAS LIKE ZOMG! I WONDER IF BOSTON WAS ABLE TO RALLY?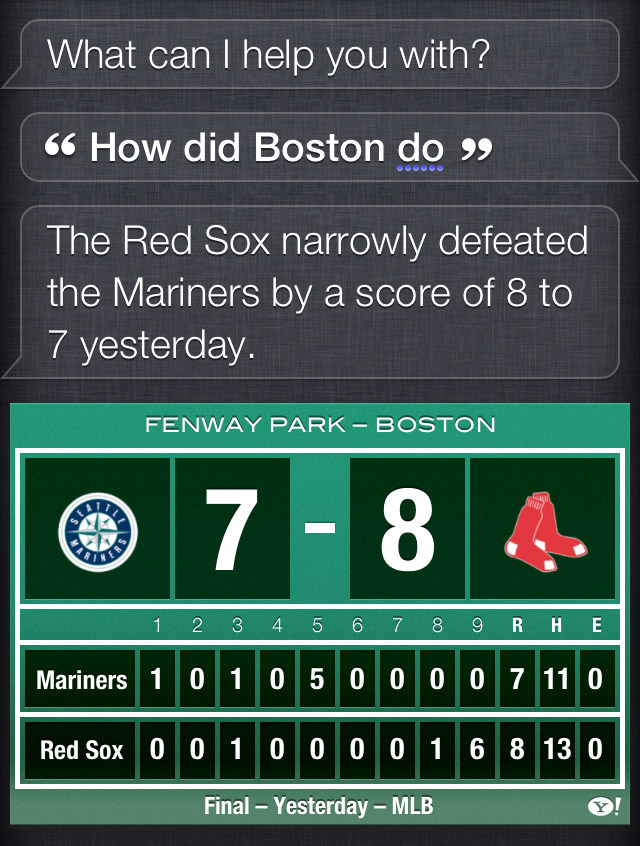 And... boom goes the dynamite.
Six runs in the bottom of the ninth to win it.
Cannot wait to read the always high-larious commentary over at Lookout Landing on this one.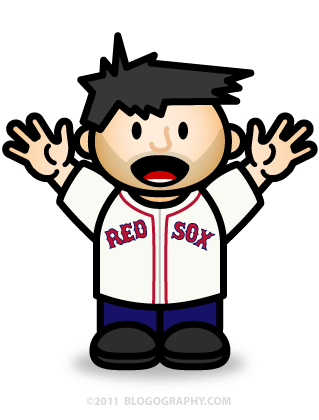 In other awesome Red Sox news, Saltalamacchia is finally recognized by Siri as an actual player now...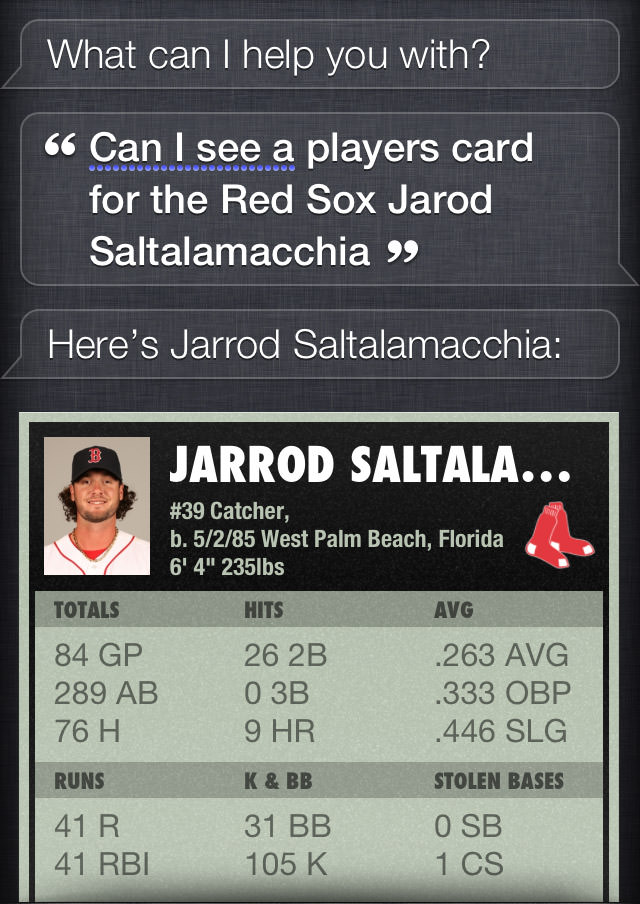 Used to be when you tried to ask Siri about Saltalamacchia she would bitch about not knowing who "Sulka LaMacchia" was or ask if you wanted to Google "Salt La Macchiato" or something like that.
Good to know that even an iPhone can learn something new.
Especially something as important as this.