I left home at 3:30am. Flew out of my local airport at 6:00am. Was scheduled to fly out of Seattle at 9:55am, but ended up delayed, so I arrived into San Francisco three hours late. This blew both a meeting and an important errand I had lined up, so my day was not off to a great start.
But after meeting up with Jester & friends for drinks and a fantastic falafel dinner, things started looking up.
It was tattoo time!
I promised myself that with each new trip to the Bay Area, I'd visit my tattoo artist, the ridiculously talented Michael DeMatty of Black & Blue Tattoo, to add a piece to the forearm band that I started back in February.
Part Two (of Six) completed!
This is the all-important centerpiece that all the other pieces will revolve around...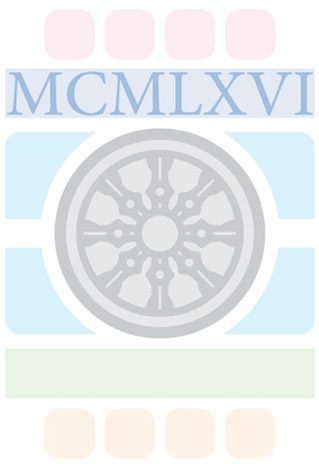 The circle-design is my personal interpretation of the Buddhist symbol known as the "Dharmacakra."
Or "Dharma Wheel."
There's a great deal of meaning behind it, but the most relevant part to me is the eight spokes of the wheel that represent the "Noble Eightfold Path"... one of the primary concepts from the teachings of the Buddha. They are eight ideals that Buddhists follow so as to eliminate suffering. I don't consider myself to be an actual Buddhist, but applying the Noble Eightfold Path to my life where I can has led me to becoming a much happier, healthy person. If you're interested in finding out what the Noble Eightfold Path is all about, Wikipedia has a decent introduction.
And so now I have a constant reminder of the road I strive to walk in life.
And it's cool because it kinda looks like the cockpit window of a TIE Fighter from Star Wars...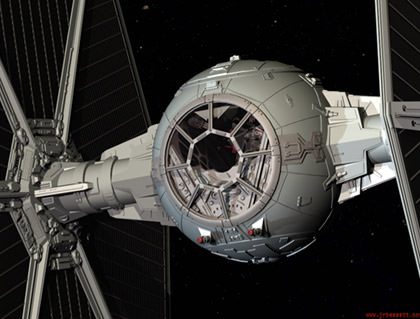 Beautiful TIE Fighter model by JR Bassett!
Different schools of Buddhism have different thoughts on tattoos. Some Buddhists believe that tattoos are a form of attachment that should be avoided. I personally feel that the impermanence of our bodies makes tattoos no more an attachment than fingernails, eyeballs, or the arm my tattoo has been written upon. It's entirely possible that my arm could be lost in a tragic boating accident tomorrow, which means it's kind of silly to think that having a tattoo on it will somehow make it impervious to change or detatchment. But to each their own, I suppose.
I'm just thrilled to have yet another bit of ink on me.
Now I just need to figure out when I can squeeze another trip to San Francisco into my travel schedule.