Seattle could certainly have a worse symbol representing the city.
Even though it was built in 1962, the Space Needle has aged very well. Still looks contemporary and modern, really.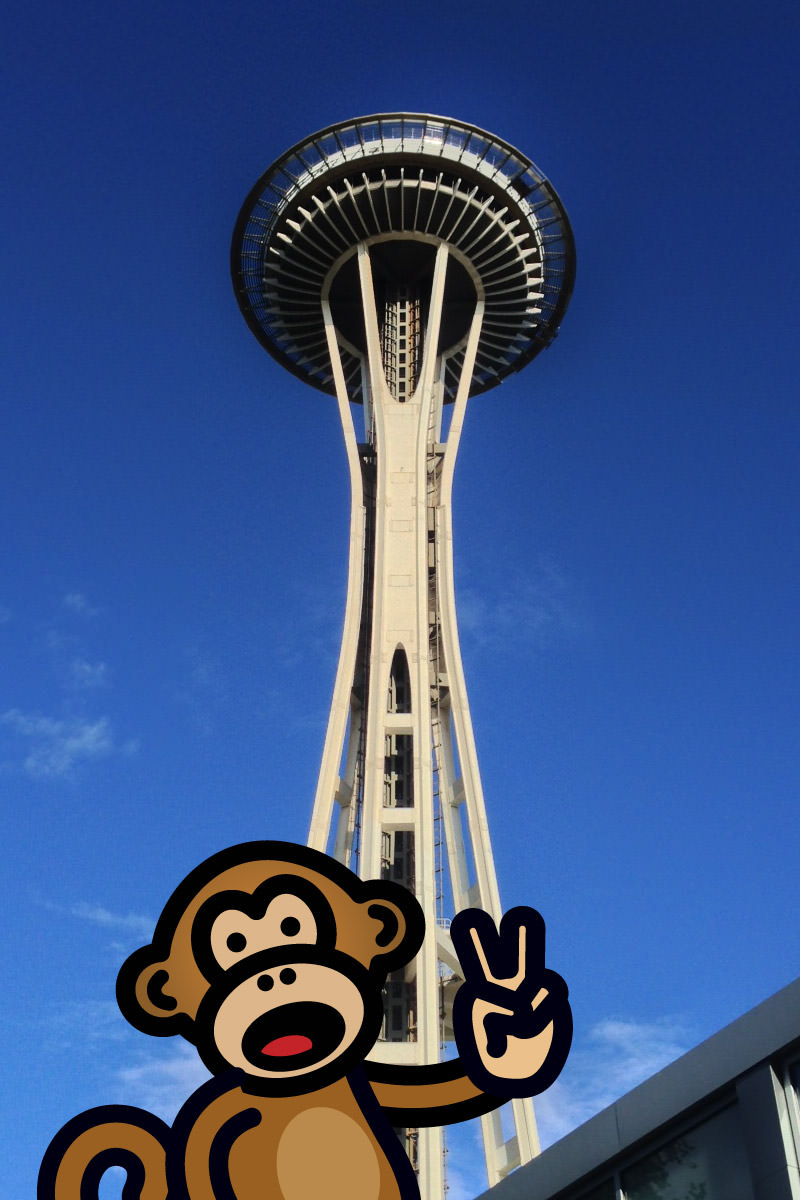 Here's the monkey I promised.
The view from my hotel room, in glorious HDR...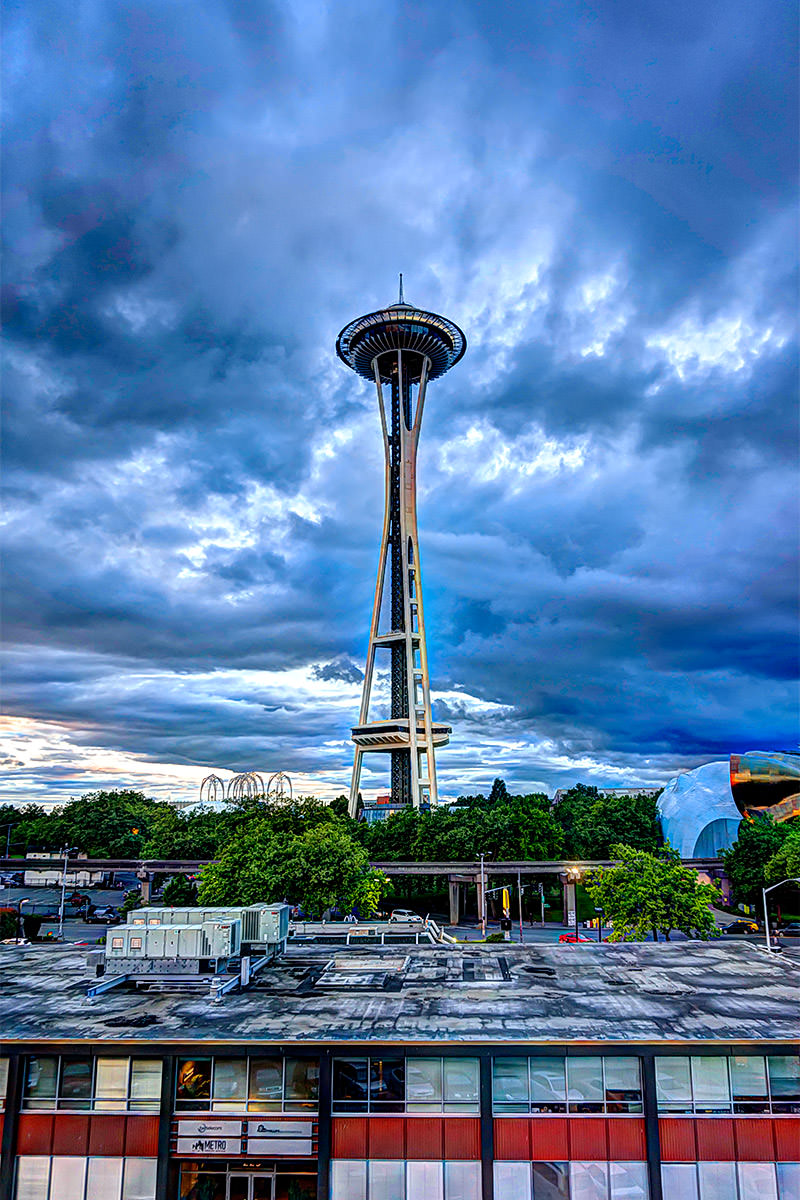 The Pacific Science Center to the left and Experience Music Project on the right.
And... I'm here to work, not blog, so off I go...