I didn't know what could possibly top the Ke$ha concert last night, but darn if we didn't try!
After packing up all my crap and stowing my luggage, Becky picked me up for a day of fun and excitement that only Pittsburgh can offer.
Breakfast was at a cool, old-fashioned diner and consisted of crepe-pancakes, scrambled eggs, and Lyonnaise potatoes. If you're hungry in the morning, then Pamela's Diner is the place to go...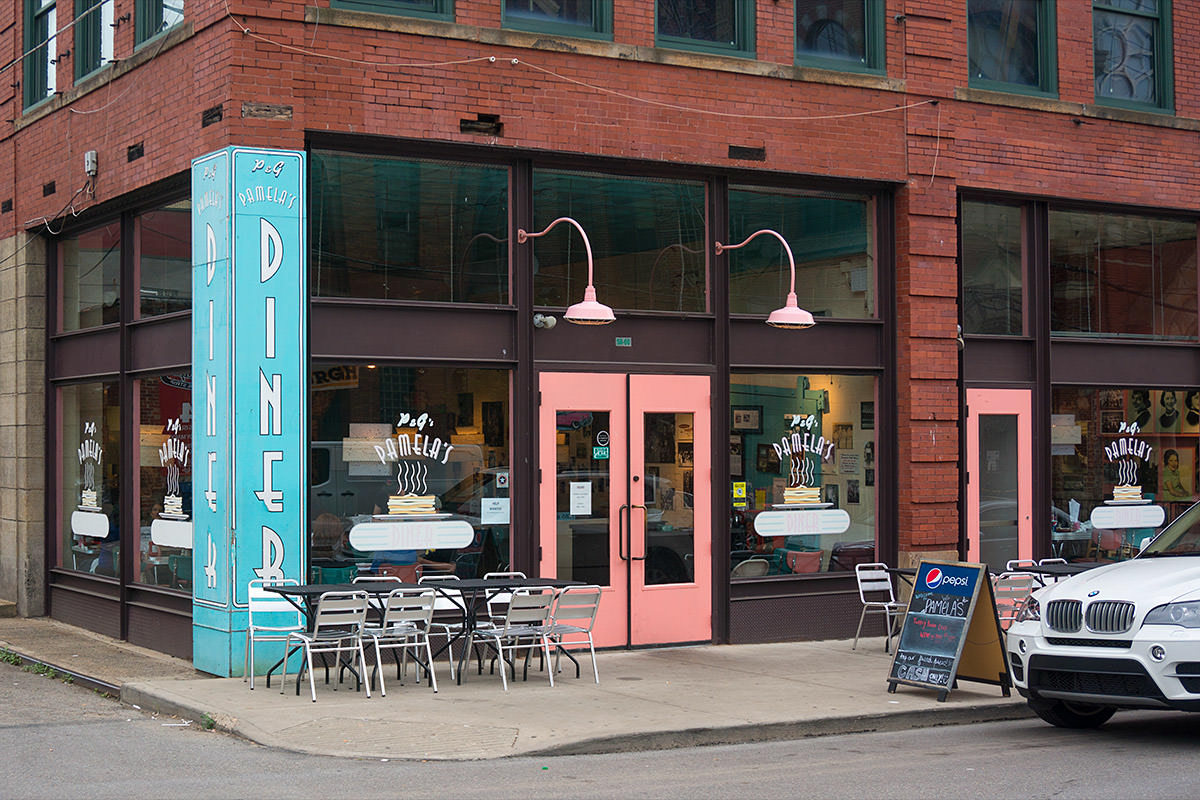 You just know that if there's a pink door it's gotta be good, right?

I could have spent an hour wandering around looking at all the knick-knacks and photos that cover the walls...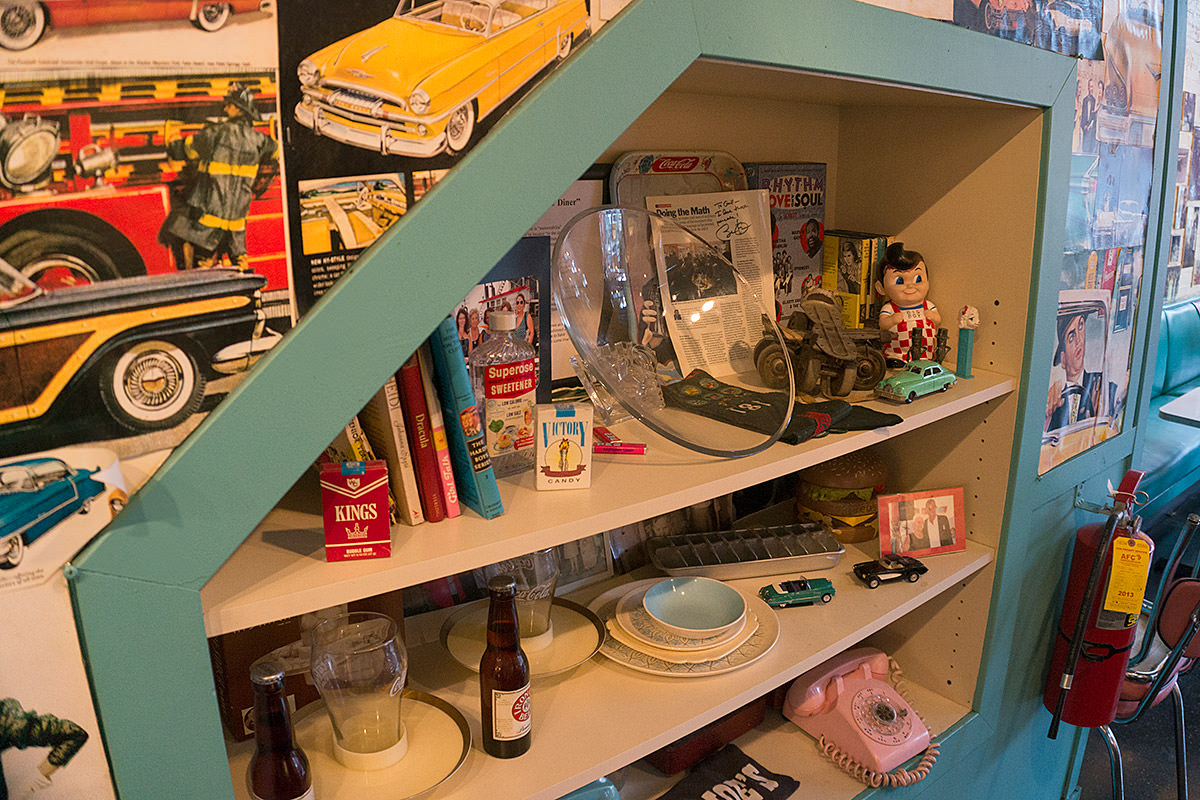 There may be two packs of smokes on the counter, but you still can't smoke in the restaurant!

After stuffing our faces, we wandered around the corner to The Strip District, which is an eclectic neighborhood packed with lots of cool shops, restaurants, and other wonders...

Who can resist taking a photo of a building with a giant chicken on it? Not me!

Just about everything in The Strip is interesting in one way or another.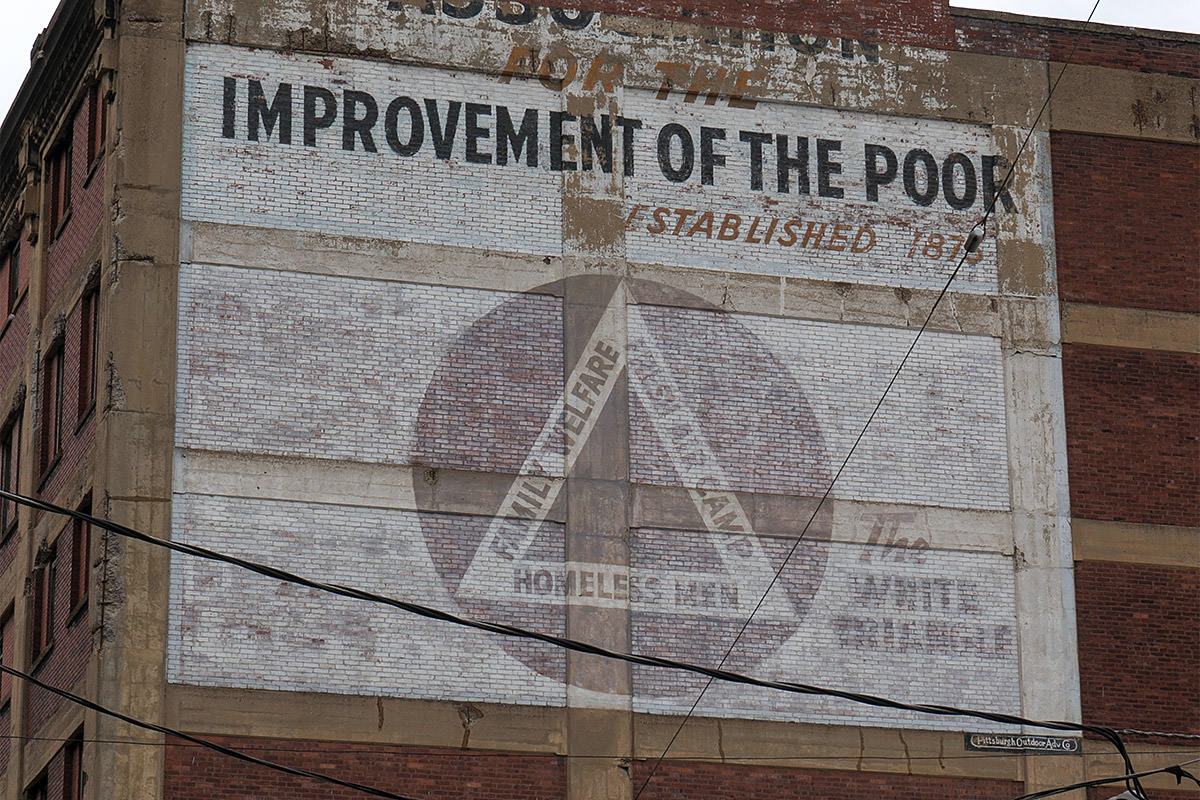 A remnant of a time when helping the poor was considered a good thing.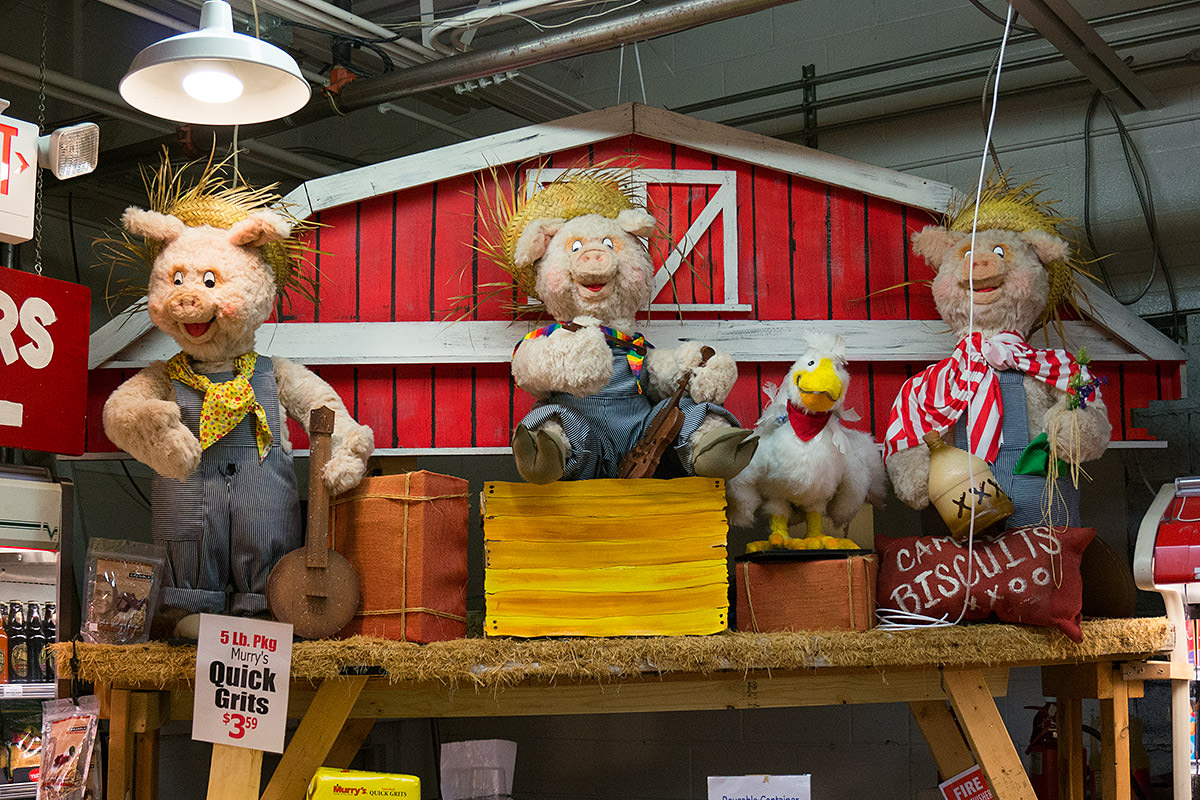 At Wholey's Market, which is much like Disneyland with it's animatronic cows and pigs and such.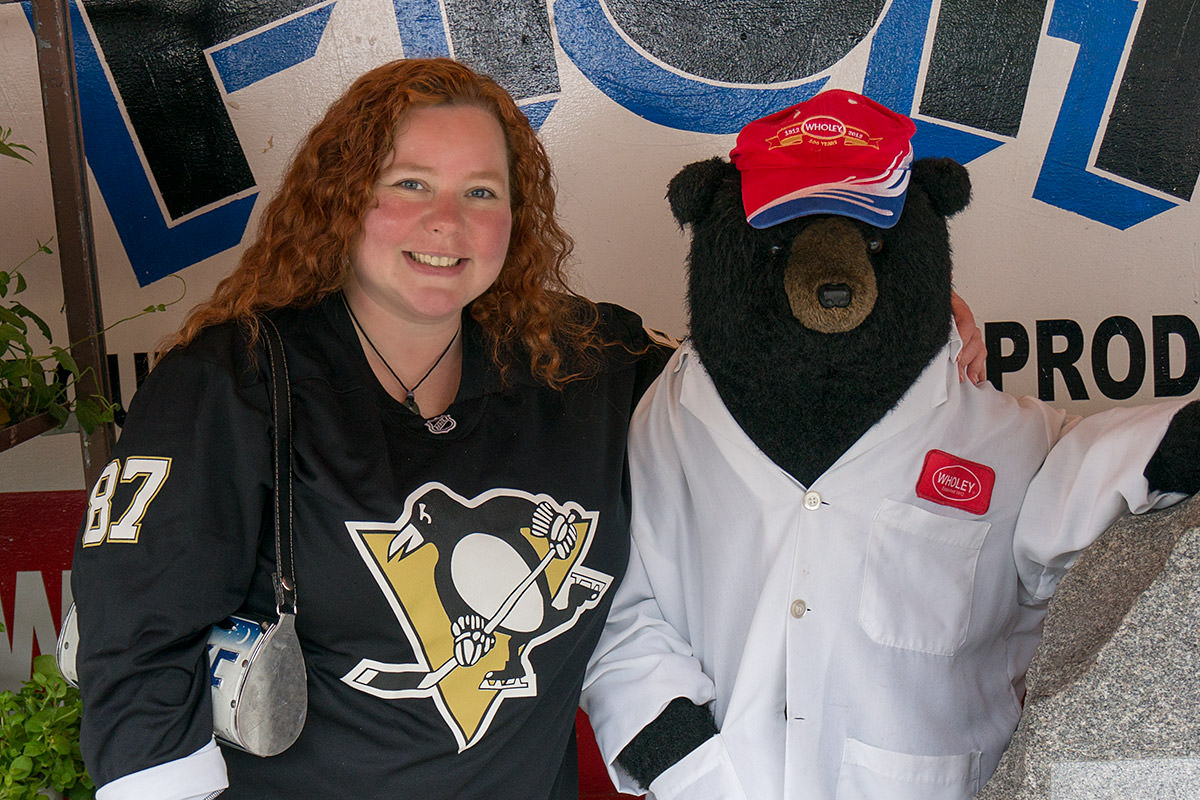 Becky takes her life in her hands when she gets friendly with the ferocious Wholey's Market Bear!

Happy piñatas at the Mexican market want you to beat them with a stick until their guts fall out. Sick!

Becky searches for The Sisterhood of the Traveling Hat at the Mexican market.

As we were walking back to Becky's car, I was compelled to stop at a mini-donut shop. Like most people, I don't possess the will-power to resist a freshly-made, warm, mini-donut that's straight from the hot oil...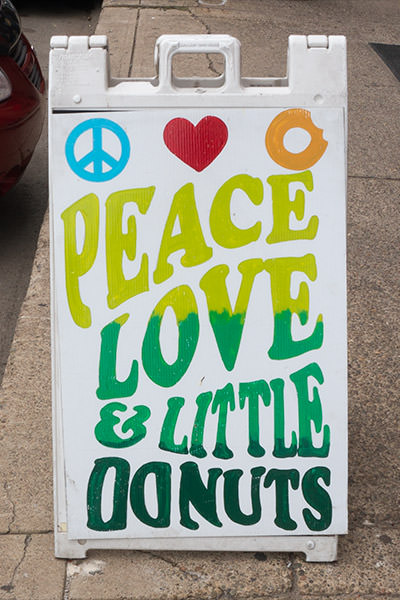 If forced to choose between peace, love, or mini-donuts, I'd take the fucking donut.

If I had this job, I would weigh 700 pounds and have oil for blood.

As punishment for giving in to mini-donut temptation, Becky thought I needed to go to Church...

Surprise! It's The Church Brew Works, built in an actual old church building!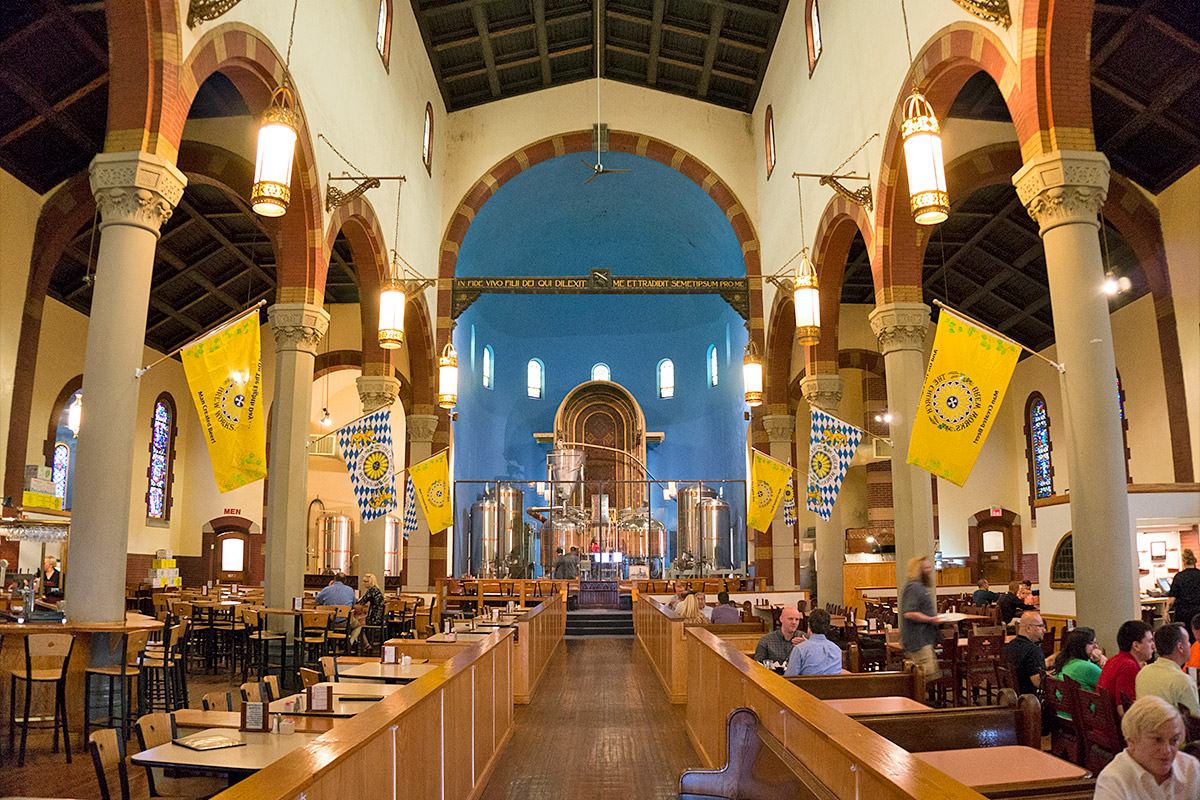 Yes, they are totally brewing beer where the church's altar once stood.

Mmmmm... beer! Becky came up with this great shot idea, I just copied her.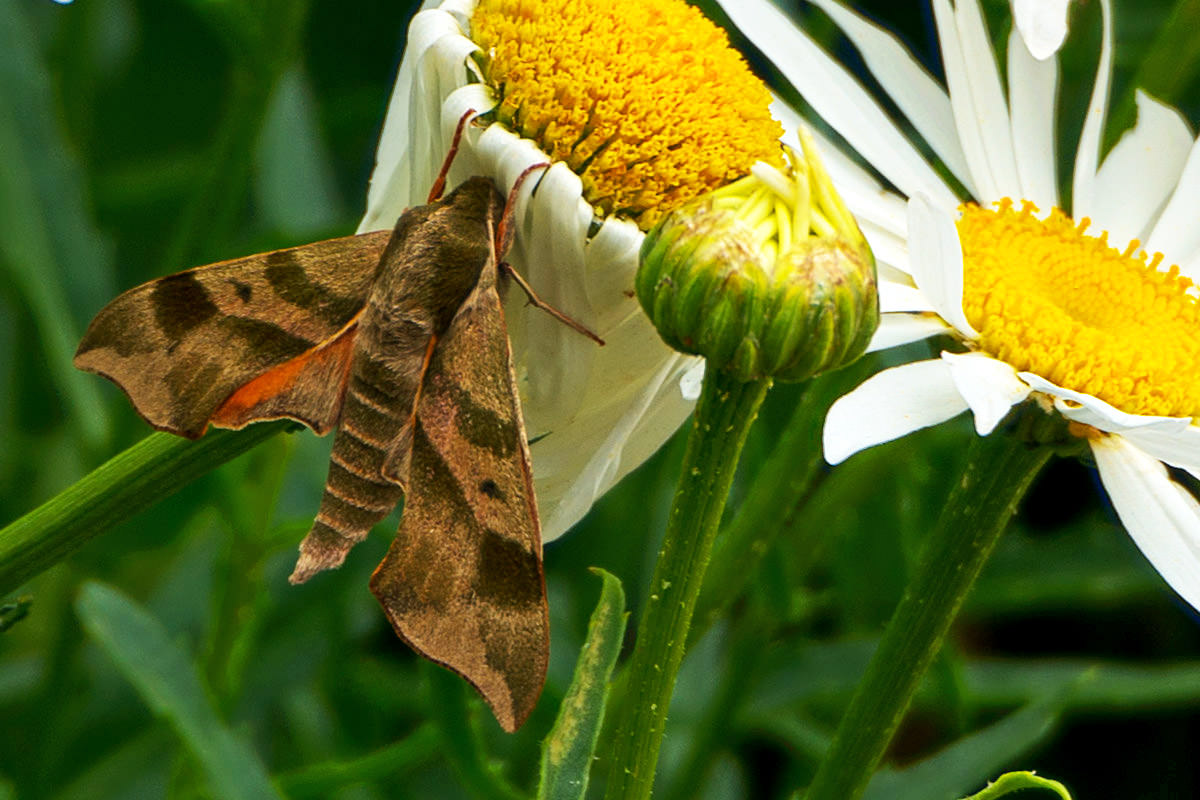 Becky spotted this sleepy moth hanging on for dear life in a flower bed outside The Church. He's scary-cute.

From there Becky decided to run out to Randyland, which is so interesting on its own that I'm saving the details from THAT visit for tomorrow's entry...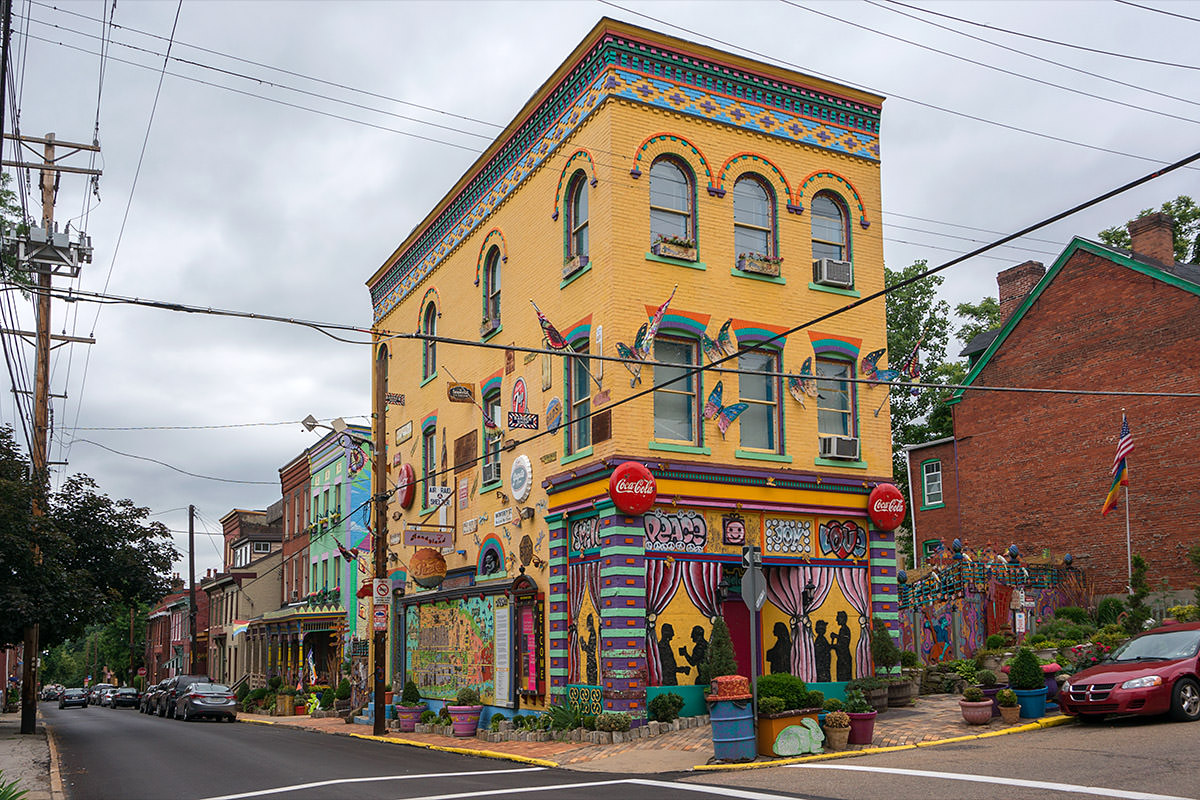 It's pretty remarkable in a photo, but really needs to be seen in person to be truly appreciated.

From here it was off to see Star Trek Into Darkness in IMAX OMNIMAX at the Carnegie Science Center.
Then it was time to get me out to the airport. But we simply couldn't say goodbye until we had one last beer. This time at Sharp Edge Creekhouse...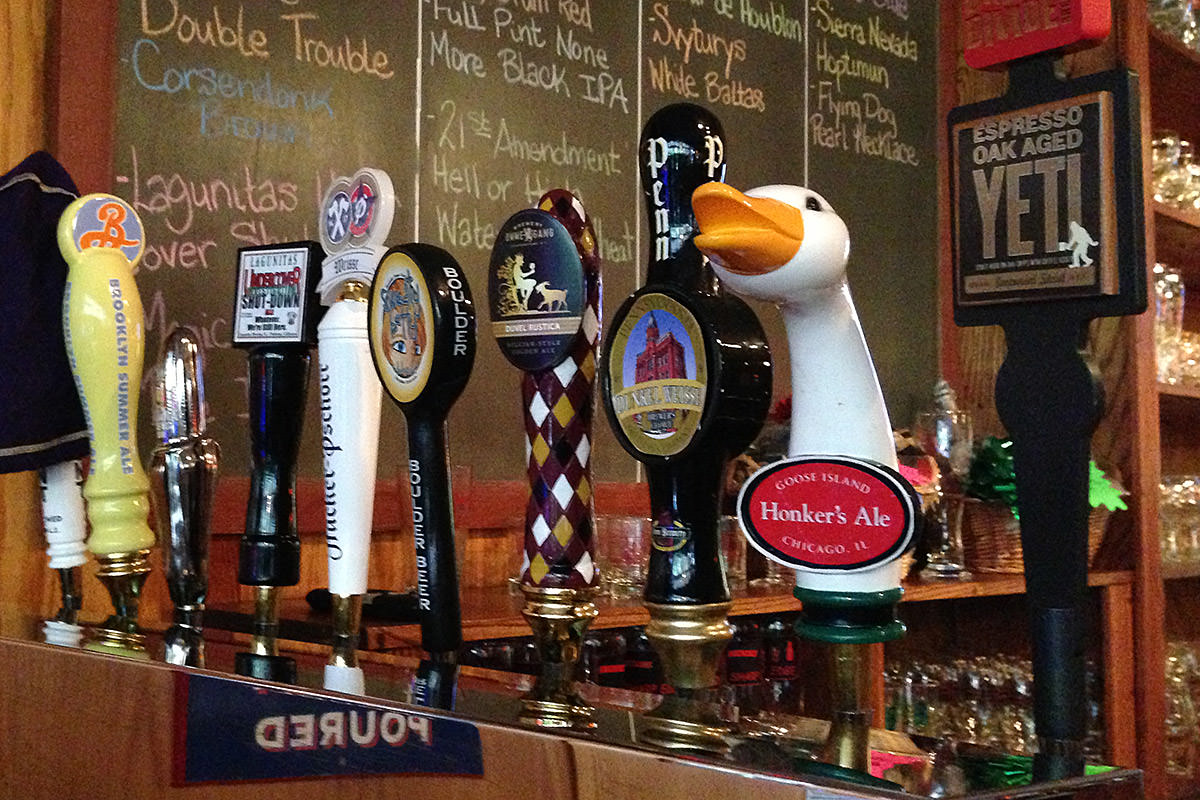 Yeah, that goose tap handle is pretty much the ultimate tap handle.

Earlier it was pointed out to me that I was hanging out with Princess Merida (from the Pixar movie Brave) all weekend. I had always thought of Becky as a QUEEN, but darn if it wasn't true...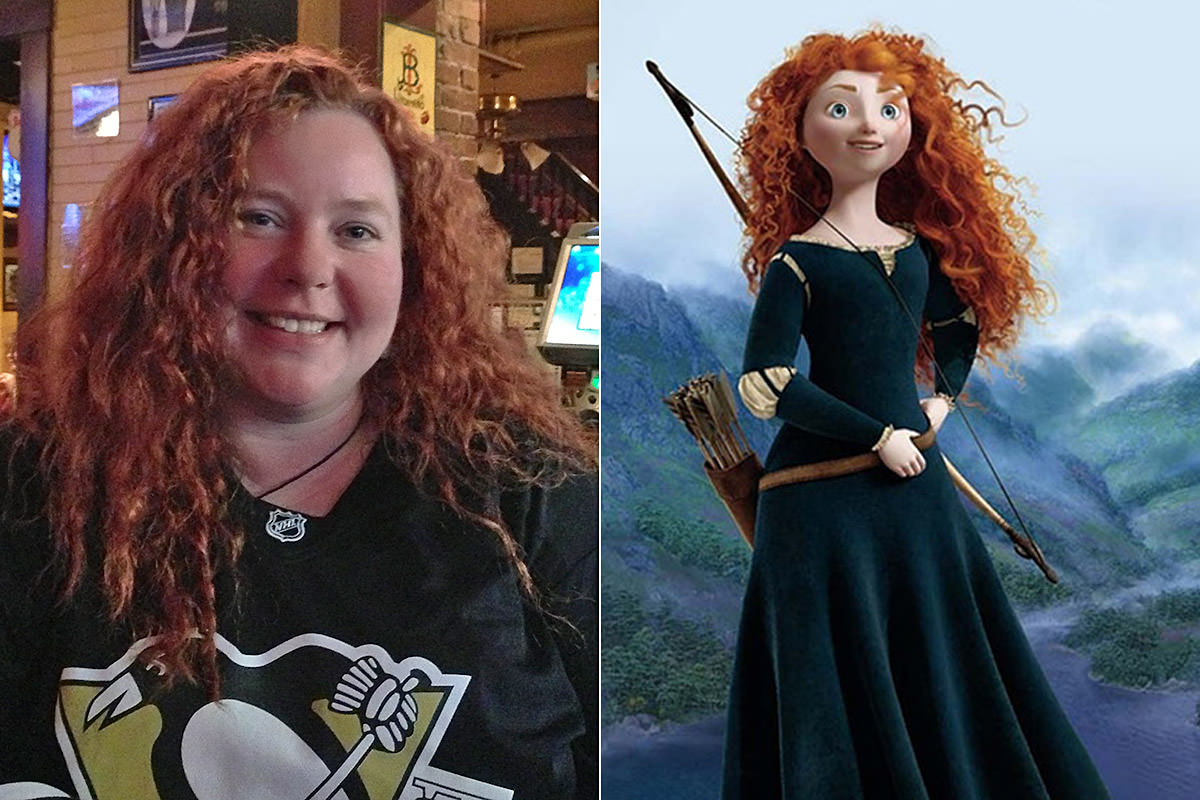 And thus ends my perfect four days in Pittsburgh with the coolest of Disney's princesses.
Going back to Real Life ain't gonna be easy after this.