I always love watching lightning crash outside an airplane window.
But not as much as I love thunderstorms causing a landing delay.
Okay... I'm totally lying. I don't love either of those things. But that's just part of the travel game, and it does happen from time to time. All you can do is hope that you've drank enough alcohol that you don't mind so much. Otherwise? Not fun. Well, it is fun to track your flight path after you've landed and see what crazy loop-de-do holding pattern your flight took...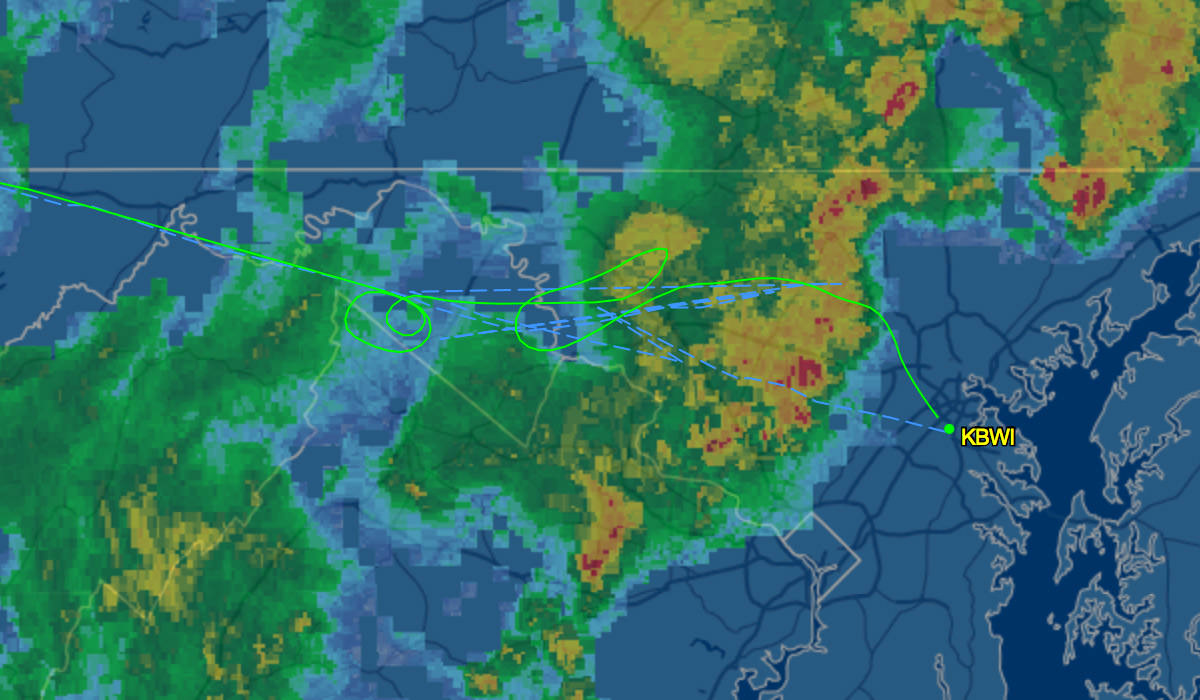 Flight tracking map courtesy of FlightAware!

And so now it's 12:40am after one long-ass day of travel and all I want to do is go to bed.
But my internal clock is still on West Coast time and there are people screaming outside my hotel room, so I guess you really don't always get what you want.
And speaking of that...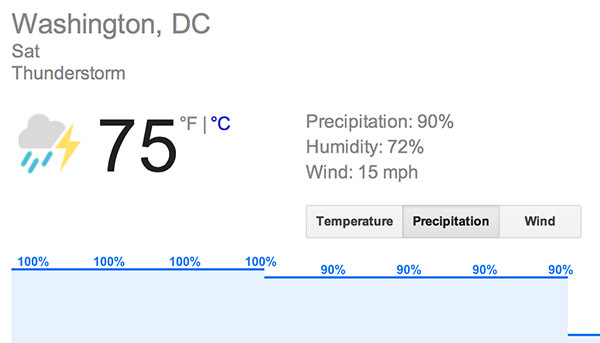 Guess it's a good thing I brought a raincoat.