Today is National Alfred Hitchcock Day. I enjoy his films, but am not a huge fan. What I am a huge fan of is the recent movie about Hitchcock starring Sir Anthony Hopkins and Dame Helen Mirren. It details the making of Psycho, the most famous and successful of his films. The story behind the film was far more interesting than I thought it would be. And it was perfectly cast. I don't know that Anthony Hopkins looked much like Hitch, but he felt like Hitch. And Helen Mirren... well... it's Helen Mirren...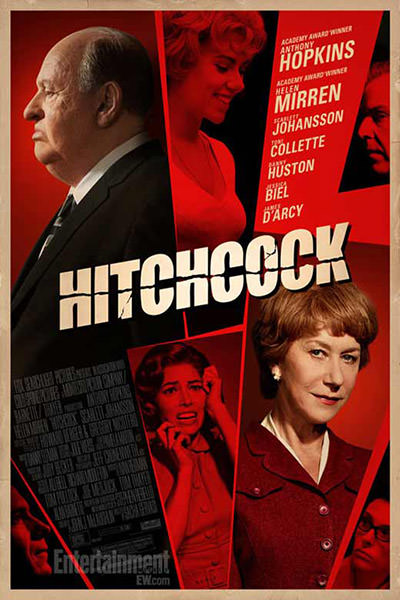 Well worth your valuable time. You can rent it at iTunes, or own it for $15.
And speaking of really good films... Disney has decided to release a series of shorts starring Mickey Mouse in June. As a teaser, they released the first installment, Croissant de Triomphe, at Disney.com...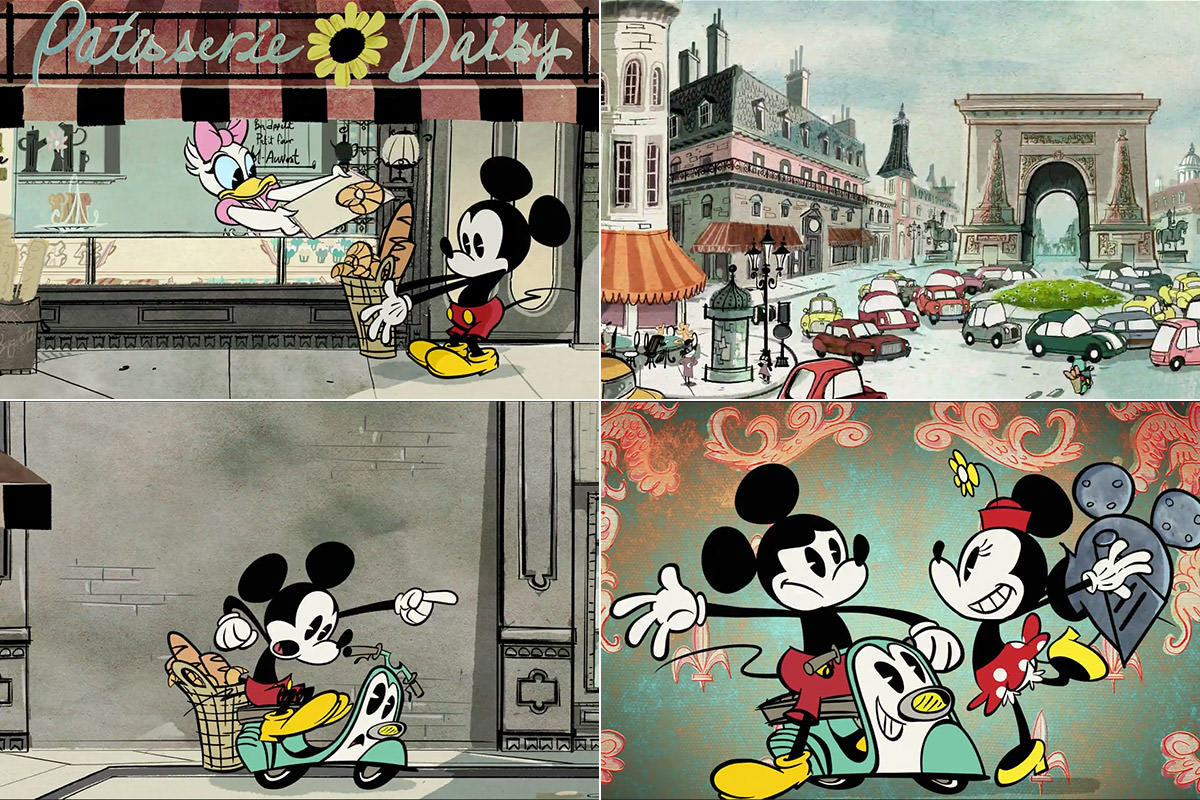 It's wonderful. And it has a number of things going for it...
It features beautifully stylized hand-drawn animation.
It has lush textures and a gorgeous background color pallet.
It uses black-and-white Mickey instead of racist caucasian Mickey.
It's set in Paris... and is in French!
It actually is clever and amusing.
Heaven only knows I'd like to see Disney produce more 2-D animation to offset the escalation of 3-D stuff. This is a good start. Go watch it immediately at Disney.com