Today was the second day of deliberation by the Supreme Court regarding marriage equality. This time focusing on DOMA (the Defense of Marriage Act) and whether or not one state refusing to recognize a same-sex marriage from another state is constitutional. For example... if a same-sex couple legally married in Washington State moves to Idaho... all of a sudden they're not married any more. Idaho doesn't have to recognize the marriage thanks to DOMA. As if that weren't pathetic enough, DOMA also allows same-sex marriages to go unrecognized at a federal level. So much for federally granted spousal benefits (among other rights and protections) for gay and lesbian spouses.
There are many reasons why DOMA is, in fact, unconstitutional. But the biggest reason is that it creates a second class of citizens when it comes to rights and benefits. States have the right to allow marriage equality but, thanks to DOMA, those marriages are not really equal because they aren't really recognized state-to-state and federally. So much for state's rights and equality under the eyes of the law for gay and lesbian couples.
Unless the Supreme Court is completely ignoring The Constitution, they have no choice but to strike down DOMA...
Constitutional Amendment 10 - Powers of the States and People
The powers not delegated to the United States by the Constitution, nor prohibited by it to the States, are reserved to the States respectively, or to the people.
But is the Supreme Court enforcing The Constitution REALLY going to be good news?
From 2008...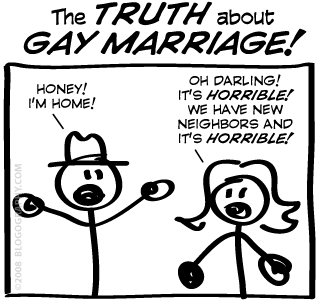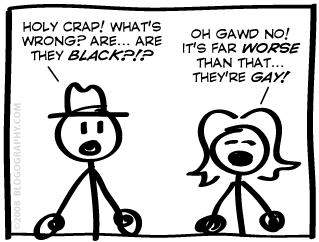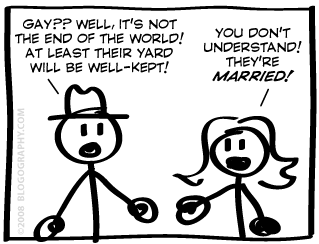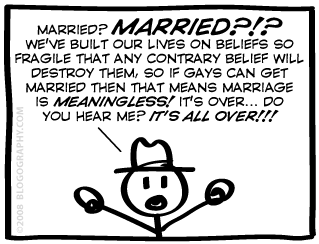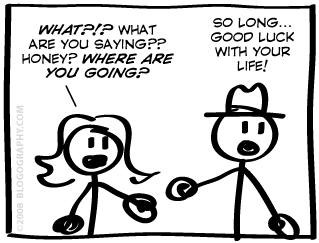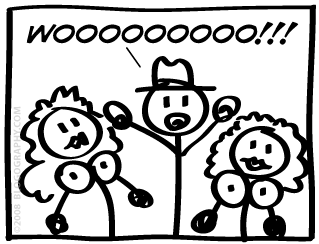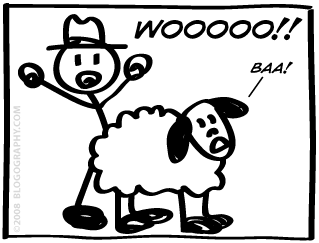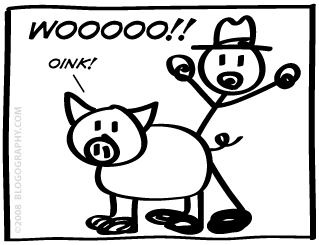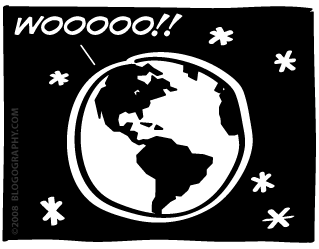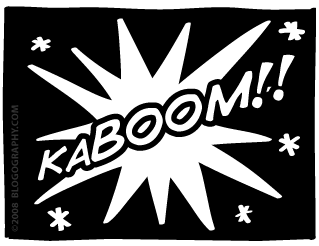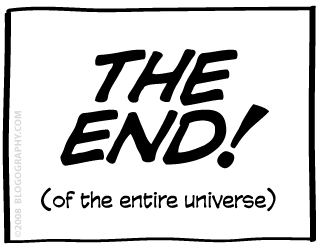 I guess not! THANKS A LOT, THE GAYS!