And so... today I got pulled over for expired license tabs. Which means that I never got my renewal notice, because I always pay my annual licensing fees immediately after I receive that little card in the mail. Fortunately, the police officer wasn't a dick about it, and just asked me to get it taken care of. Which I did, straight away. And now I've told my iPhone to remind me every year so I don't have to rely on state government efficiency.
In other driving-related news... Google Maps is now available as an app for iOS...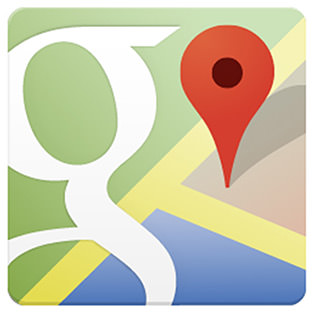 Apple dropped Google for their mapping service because Google wasn't updating the iOS maps as quickly as their own Android mapping service. Android got turn-by-turn directions... the iPhone did not. And so on. This put Apple at a competitive disadvantage, so they really had no choice but to drop Google and create something of their own that would feature-map what the competition was getting.
And we all know how that turned out.
Except...
Now that I've actually been using Apple Maps... I prefer some aspects of their app more than I do Google (even on my Android phone). Especially when it comes to caching map data, turn-by-turn directions, and the look and feel. But there was one area where Apple falls flat. And continues to do so. Location data. Google's database for mapping locations is insanely massive. Apple's is pretty much shit. And, as if that wasn't bad enough, it's also stupid. Google can make pretty good guesses, even when you misspell something. Apple has a hard time finding shit even if you spell it out completely and accurately.
This is something that Apple will get better at with time.
And they do have to keep getting better (=cough= public transit maps =cough=).
Because that's what's going to keep Google from shitting all over iPhone users by refusing to give them the same features of their own Android OS maps. Odds are, if Apple hadn't dumped Google, we would still be without turn-by-turn directions.
But now iOS users have turn-by-turn on both Apple maps and Google maps. They can choose what works best for them.
For me, it will probably be a combination of both.
Whichever one will get me to the Department of Licensing on time.