And, just like that, Shark Week is over.
I have to say that this year was pretty amazing. Discovery Channel pulled out all the stops for Shark Week's 25th Anniversary, giving us six new shows about the world's most elegant and fascinating killing machines. The only disappointment was the inexplicable choice for this year's host... Philip DeFranco?!? I mean, yeah, he's a funny guy and really popular on YouTube... but hardly the star caliber deserving of Shark Week! I mean, IT'S SHARK WEEK for crying out loud!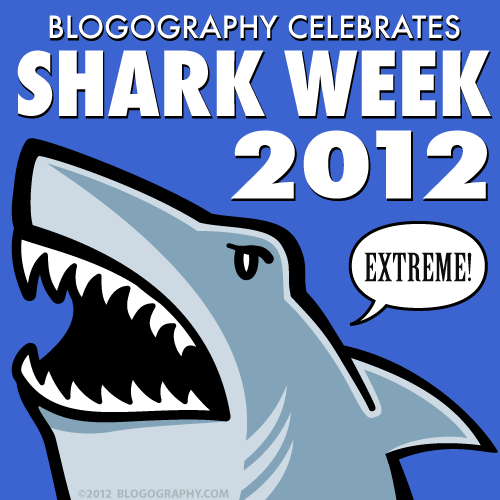 You know who would make an awesome host for Shark Week? George Clooney. Clooney would totally rock Shark Week, and give it the EXTREME clout it needs to be one of the year's premiere television events.
Maybe next year.
And maybe next year Discovery will come up with an iPad app that has more content than advertising. Because while I liked having extra info while watching Shark Week programming, and think the potential here is monster, the app was mostly chum to lure you into watching a bunch of shitty ads. So not EXTREME.
Looking forward to 2013!