Put down that margarita, because Cinco de Mayo is over and Bullet Sunday starts... now...

• Wonder! Now that Joss Whedon's The Avengers has broken box office records and made $600 MILLION DOLLARS in only twelve days of release (with only three of those days here in the USA), my mind wanders to another project he was attached to a while back... Wonder Woman. Except Warner Bros. screwed him out of the film, which he very much wanted to make. Now, I'm not so deluded to believe that a Whedon Wonder Woman film would do The Avengers box office... far from it. But I do think that Joss could have made it successful if he had just been given a chance...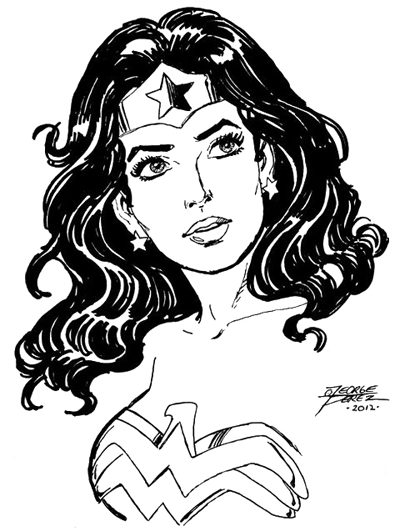 Wonder Woman perfectly rendered by the incomparable George Pérez
Whedon has a history of writing amazing female characters (Buffy, anyone?) and his take on Black Window in The Avengers was flawless, so one can only fantasize what he would have done with the most popular female comic book super-hero ever.
If every person at Warner Bros. responsible for fucking up Whedon's Wonder Woman film hasn't gotten their ass kicked and been fired, it needs to happen. Stupid shit like this is the reason that DC Comics' only success with movie adaptations in recent years has been Batman.

• Repeat! Speaking of The Avengers, am I the only one who saw it and now all they can think about is seeing it again?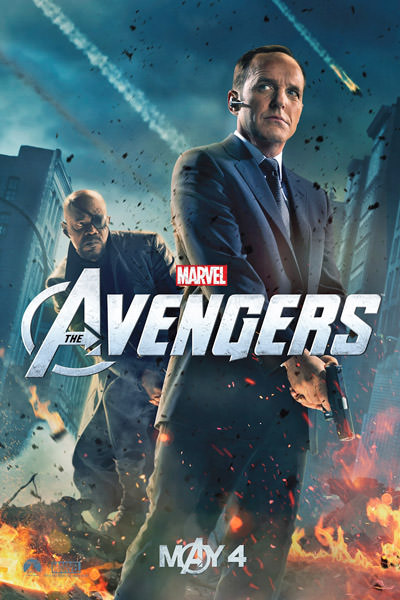 The movie was just so... big... that I know it's going to take at least a dozen viewings before I manage to process everything that happened.

• Beastly! Sadly, Adam "MCA" Yauch died on Friday at the much-too-young-age of 47. Like everybody else from my generation, The Beastie Boys were a pretty big musical force in my life. And, apparently, other musicians feel the same, because the tributes are already rolling in. Like this one form Chris Martin and Coldplay at a recent concert...
This rendition of the Beastie Boys' most famous song is completely contrary to the brash "in your face" intent of the original song, but it's so beautifully crafted and heartfelt that it still works. Rest in peace, MCA.

• Comedy! I didn't necessarily agree with all the winners at the Second Annual Comedy Central Comedy Awards... but what a frickin' hilarious show. If you missed it, keep a look out. Comedy Central usually reruns their crap fifty times a week, so it should be popping up soon.

• Let Us! Why is it whenever I buy a bag of shredded lettuce for tacos and hamburgers that the shit goes bad just one day after opening? Oh... hold a second... the answer is staring me right in the face...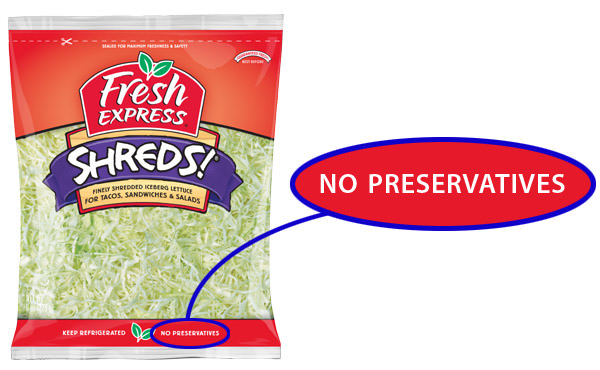 So now I'm conflicted. On one hand, I appreciate that my lettuce doesn't have any chemicals on it to make me sick or give it a funky taste. But on the other hand... I'M SICK AND TIRED OF THROWING MONEY IN THE GARBAGE EVERY TIME I BUY A BAG OF LETTUCE! I'd be happy if I could get a bag of salad that would last a full week. Hell, I'd be fucking thrilled to have a bag that last three days. But it doesn't exist, so one of two things needs to happen... 1) Start making multi-packs that divide the bag into smaller servings so unused portions can stay fresh longer. 2) Add the damn preservatives so I can actually afford to have lettuce on my burger. I suppose a third option could be to buy a head of lettuce and chop it down when I need it, but even that doesn't last for shit. Stupid lettuce.

And now... back to my post-Cinco-de-Mayo reality.