For years now I've been buying ridiculously expensive bedsheets under the impression that they were better to sleep on. Egyptian cotton. 1200 thread count. Sateen finish. Etc. Etc.
But last week as I was sweating my balls off during a surprise heatwave, I had an epiphany. Say! These fancy sheets aren't really more comfortable! For one thing, the high thread count and sateen finish seems to trap the heat, making me sweat, which then also becomes trapped. Blech.
Then I remembered back to the sheets I had as a kid. Back then, I didn't give a crap about thread count and finish... the only thing I cared about was what was printed on them. I had Snoopy sheets. Star Wars sheets. Lots of different sheets. They were cheap, shitty, and I slept like a rock...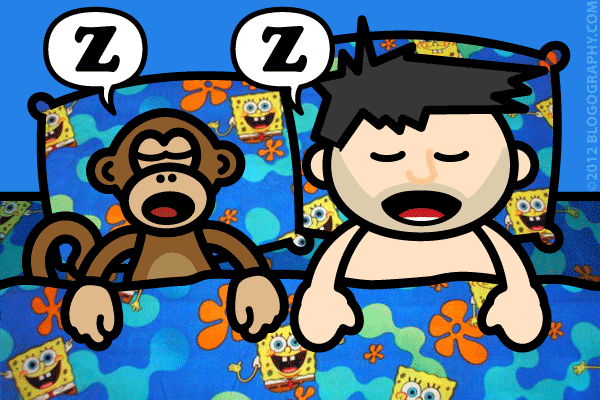 So when it came time to spend my Shopko gift certificate, I went looking for the crappiest sheets I could fine. They're like... 15 thread count... or whatever. And the finish is rough... almost sandpaper rough. I don't know where the cotton comes from, but it's probably not Egypt. It's probably from like... Trenton, New Jersey or something. Overall, it's like sleeping on steel wool. But they breathe more and feel a bit cooler, which is probably the most important factor for me.
And maybe after a hundred more washings they might just get softer.