Was still feeling sick all day long. This does not bode well for my upcoming travel.
The good news is that I felt well enough to buzz-cut my head again. This time I went even shorter so my haircut will last longer. Because not having to waste time messing with my hair each morning is great. Traveling with short hair is awesome. It's so frickin' convenient that I wish I would have started doing this years ago. Who knew the military had such a good thing going on with their hair style of choice?
Tomorrow is Easter. Hopefully I will follow in the example of Jesus and rise from my almost-dead existence. I've got some work that really needs to get done, so being sick is not an option.
And while I'd really like to fight through the nausea to draw something nice for the holiday, I love what I drew last year so much that I'm not even going to try to top it...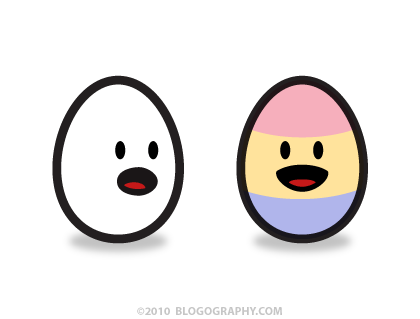 Cute.
It's just a shame that the poor eggs have to be boiled alive in order to get dressed up for Easter Sunday.