Half the time when I am traveling I'm working. The other half of the time I am playing tourist and have a schedule of things I want to see. The wonderful thing about being in Amsterdam today was that I didn't have work or an agenda... I could just wander along the canals and soak in the city.
And when it comes to aimless wandering, Amsterdam is pretty hard to top. I could do that for days and not get bored, because it's just so dang beautiful...
After a while, I came across the Anne Frank House Museum. I've tried visiting here at least three times, but the line is usually absurdly long...
But when I checked, it wasn't even around the corner. So, 35 minutes later, I finally got to see it...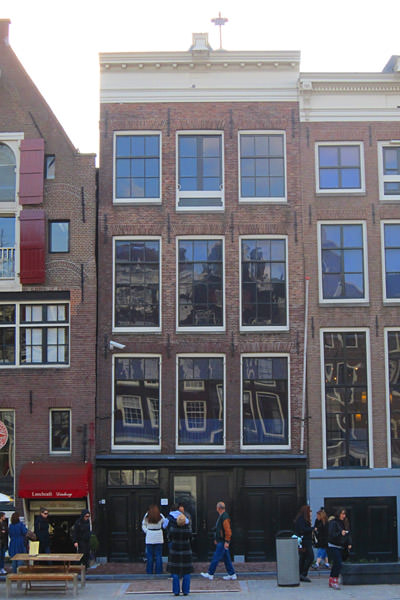 It was both fascinating and heartbreaking, and now I know why people are willing to stand in line for such a long time to see it. After that I started wandering the canals again and saw this...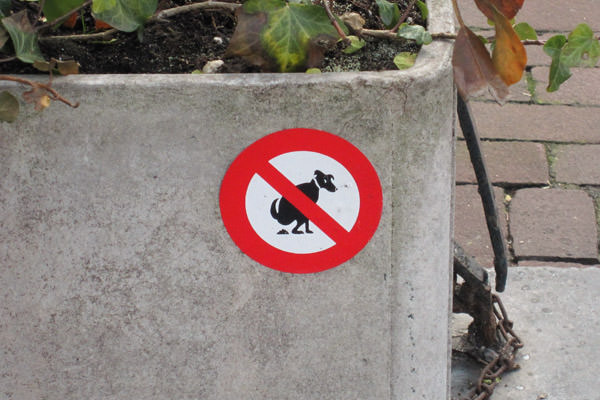 It didn't say anything about humans not being allowed to poop there, so I took a dump in the planter. And then... then... I saw something really bizarre. A boat dredging up bicycles from the bottom of the canal. You'd think that they might find one or two from careless people accidentally dropping them in, but you'd be wrong...
A HUGE pile of bikes. They brought up a half-dozen just as I was standing there watching...
The DutchBitch tells me that people get drunk and drive their bikes into the canals all the time, so they have to clear them out every couple of years. Scary.
I stumbled across Amsterdam's brand new Apple Store. It is absolutely glorious, featuring a glass spiral staircase that's mind-bogglingly terrifying for people like me who are afraid of heights (if only they would let me photograph it). Apple does a good job of finding beautiful buildings to build into, and this one is no exception...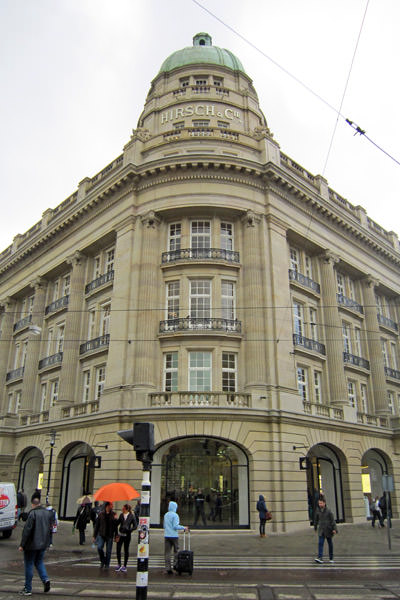 After lunch with some friends in the city, I was given a coupon for Het Scheepvaart Museum (Maritime Museum) as the rain came in. It's a pretty fantastic place...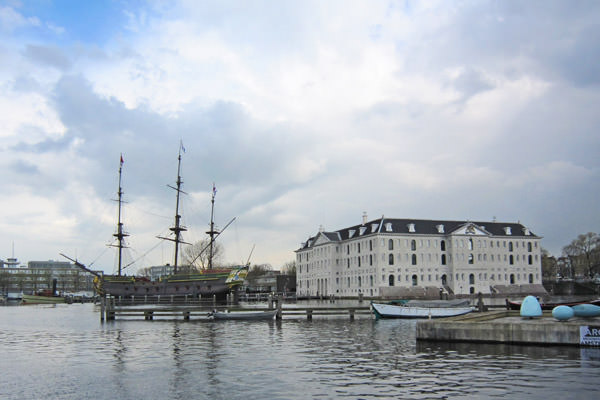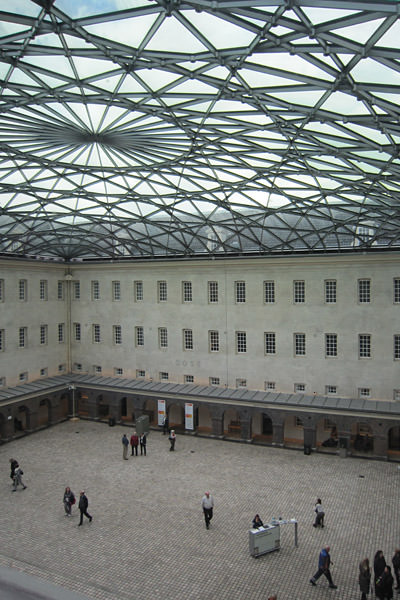 The displays they have there are incredible. I mean really incredible. I wish they had more of them...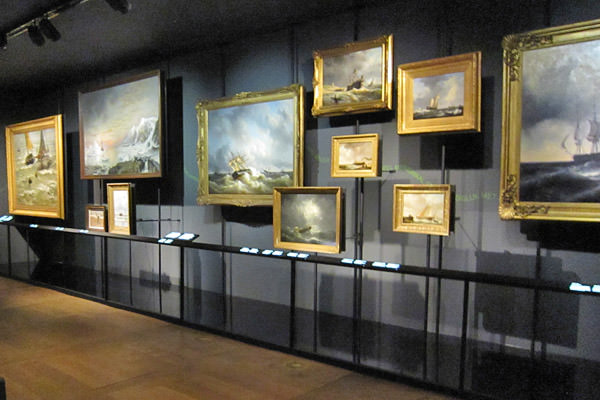 You can also go out on an old ship, which is pretty nifty...
By the time I had finished and headed back to the train station, the sun was out again...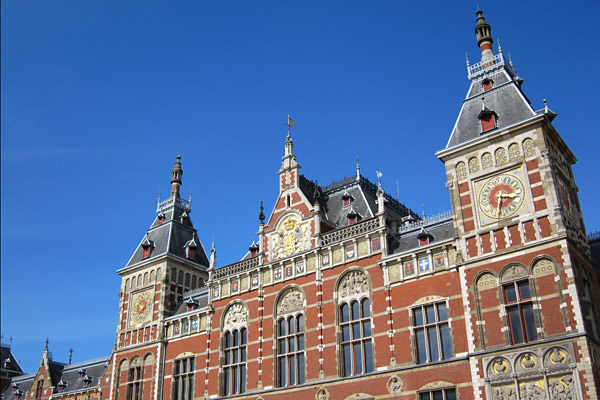 All in all, a perfect day of new experiences for me in Amsterdam. How sweet is that?