Hello from the land of rum and pirates.
As a Hard Rock fan, Grand Cayman has been on my list of places to visit for a long time. I almost visited years ago, but a hurricane in the area changed my travel plans.
But here I am at last.
I wasn't going to do the whole "excursion thing" so I could just bum around George Town and hit the beach, but my face is still burnt to a cinder, so I thought "What the hell?"
Which is ironic, because the first stop was... literally... Hell. Hell, Grand Cayman...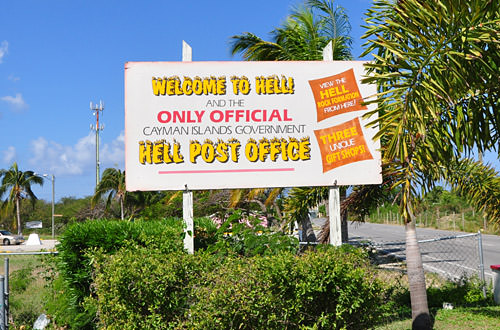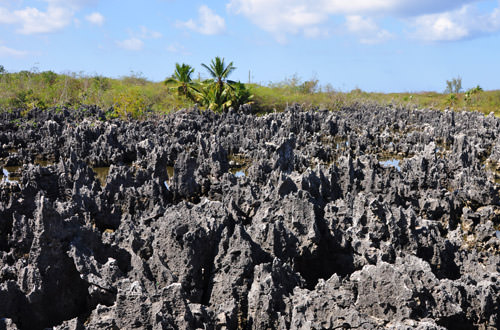 I wouldn't have expected it, but there are chickens in hell. Chickens who like eating coconuts...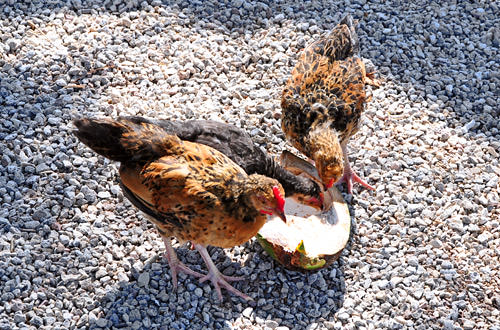 And here's a shot of Seven Mile Beach taken from the bus window. Sigh. If not for faulty sun-screen and a massive burn on my face...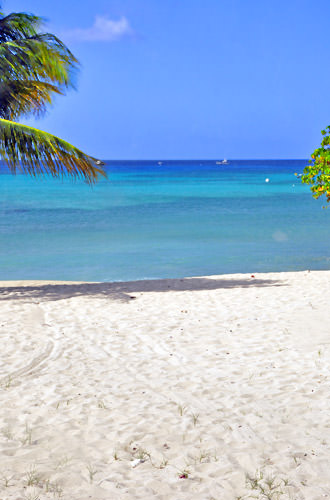 Then it was time for a turtle farm. The idea is to preserve and protect the species, but the poor turtles looked incredibly bored swimming around in circles within their small, crowded tanks. I felt pretty sorry for them, as it didn't look like much of a life...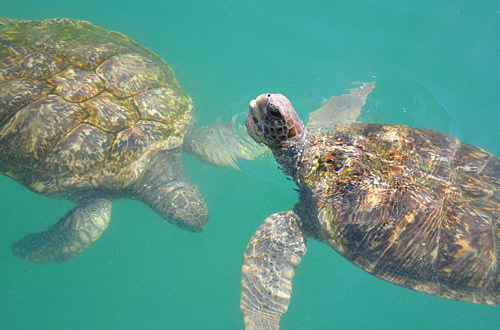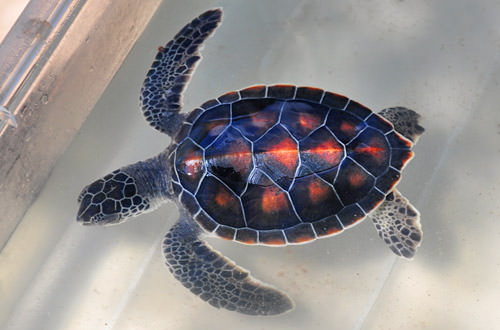 There were also other critters wandering around the place...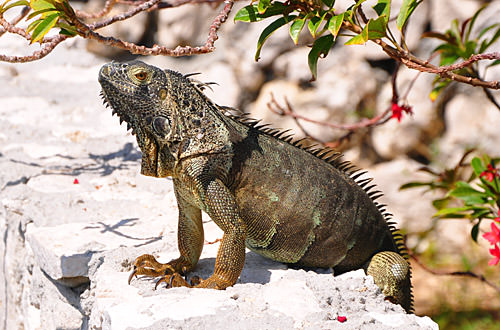 After the tour dumped everybody off in George Town, there was only one place I really wanted to go...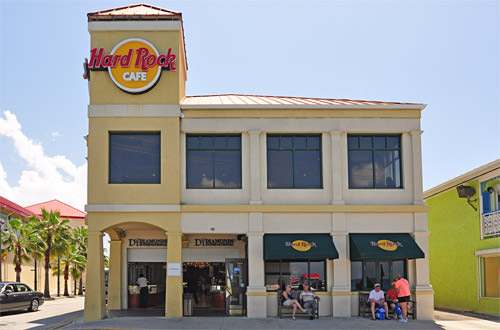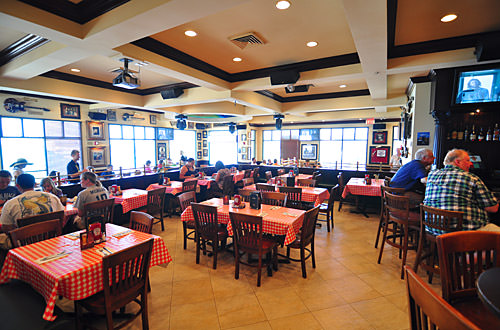 The cafe is a small, old-school property that's located at the end of the main shopping district downtown. It would probably do a lot better business if it were more centrally located near the cruise ship dock, but there you have it.
I would have eaten lunch at the Hard Rock, but I don't really care for their veggie burgers and fries. Since that's what I was craving, I decided to wander down to Jimmy Buffet's Margaritaville.
What a huge fucking mistake that turned out to be.
First of all, they didn't have Boca Burgers like every other Margaritaville I had ever been to. Oh well, I decided to have nachos and a Coke instead. Not a big deal.
EXCEPT THEY WERE THE WORST NACHOS I HAVE EVER EATEN IN MY LIFE! And I am including the time I had Australian nachos where the crazy bastards mix the salsa into the chips for a soggy mess. Because, hey, at least their nachos use actual cheese and are... you know... WARM! Jimmy Buffet Margaritaville nachos are inedible shit. And COLD! They take roasted chips... pour in some FUCKING DISGUSTING COLD IMITATION CHEEZ-WHIZ-LIKE CONGEALED SUBSTANCE... put a small puddle of melted real cheese on top... then add some shriveled olives, jalapeños, and crap. What you end up with is a bunch of soggy tortilla chips coated in this grotesque oily mess. And did I mention that they were COLD? They weren't "not hot" or "merely warm"... but FUCKING COLD!
Yes. COLD! I couldn't even bring myself to eat them they were so bad...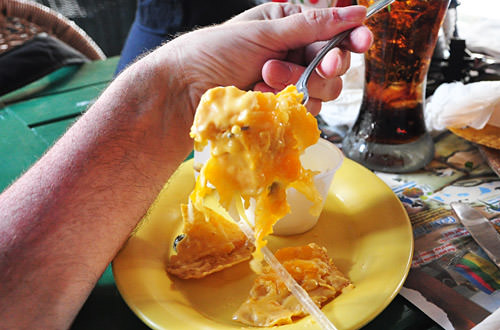 If that wasn't bad enough, the Coke was watered down and flat. I only drank it because it was something cool. I would have complained to my waiter... but I rarely saw him. The poor guy was given way too many tables that were too far apart. I did tell him when I hunted him down to pay, but his response was to give me a "souvenir glass" I apparently paid for but never wanted, and tell me he would tell his manager.
I'd chalk this up to a bad experience, but the table next to me didn't get hot food either, and the buns on one of their burgers was stale. So... lesson learned... when you're hungry in George Town, Grand Cayman... avoid Jimmy Buffet's Margaritaville like the fucking plague. Which is such a shame, because all the other Margaritavilles I've eaten at have had excellent food and service.
Jimmy should be ashamed to have his name on this place.
And, thanks to my pricey souvenir glass I never wanted, I have something to remember one of the worst meals I've ever had for the rest of my life! Or until I throw the shit in the garbage.
Anyway...
Couldn't have asked for a nicer day. Lovely sunshine and a nice breeze to keep things pleasant. And then there's that amazing Caribbean Blue water here that looks like some kind of Photoshop hack, but really isn't...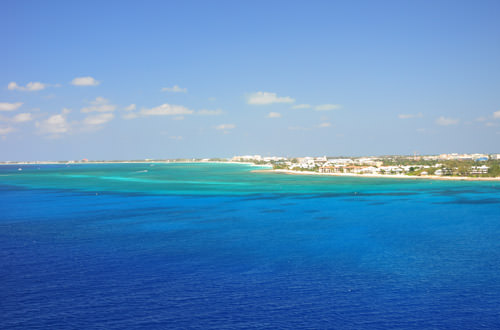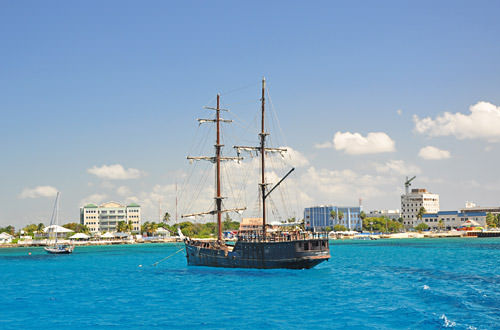 Sweet! As I was writing this, I heard somebody telling bad jokes over a loudspeaker ("WHY DIDN'T THE SKELETON CROSS THE ROAD? HE DIDN'T HAVE THE GUTS!"). I thought it was coming from the ship, but it was instead a small touristy pirate ship thing floating by my balcony...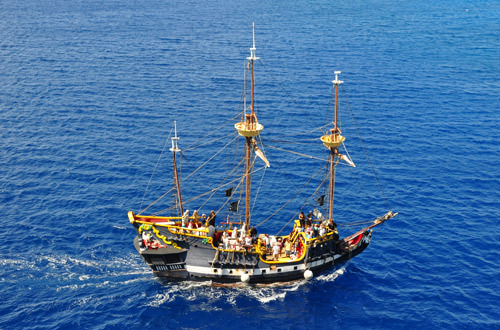 Yo! Ho! A pirates life for me!
And, just like that, my last excursion was over. We set sail for Florida in a couple hours.
30 DAYS DRAWING CHALLENGE: Draw Your Inspiration...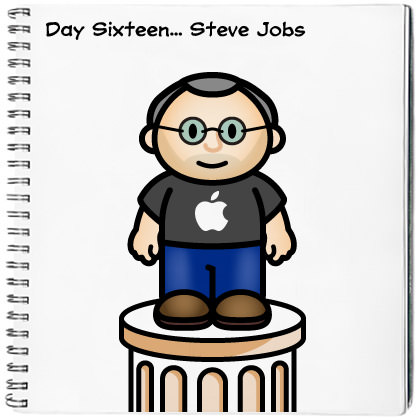 This should come as no shock to anybody who has read Blogography for any amount of time. Steve Jobs takes inspiration to an entirely new level. But he did that with most things. I know it probably rings hollow for somebody to gush over a person they've never met... but I miss Steve Jobs terribly and think of him often. What I wouldn't give for just one more keynote speech... just one more thing.