Yesterday afternoon I had to make an emergency trip up to Chelan which, for the uninitiated, is pronounced "sha-lann" (but is spoken by locals more like "shell-ann")... and means Deep Water in the Salish Native American dialect (from the words "tsi-laan").
The city is named after Central Washington's premiere summertime attraction, Lake Chelan, which is indeed some deep, deep water. Like 1400 feet deep, making it the third-deepest lake in the USA, 24th deepest lake in the world. It's also very long... as in 55 miles long.
When I was a kid, I spent many summer days up at "The Lake," and have some great memories from my time there. In high school I spent many summer weekends up at "The Lake," but for entirely different reasons. All my memories from those times are fragmented and hazy.
Anyway... I haven't been here in a while and, despite making the trip for a very sad occasion, there is no denying that waking up to this view is anything but unpleasant...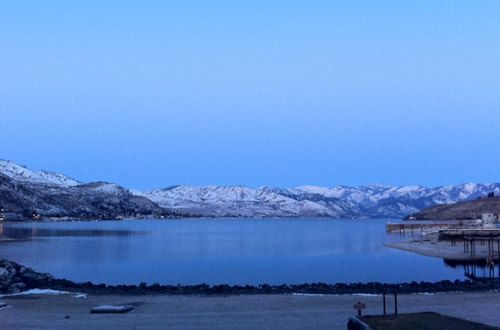 From Chelan this morning, I drove back to work. Then drove three hours to Spokane this evening...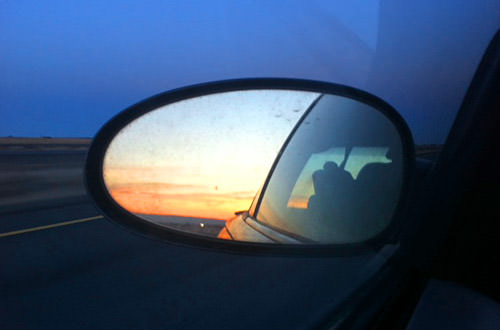 Where my first stop was Famous Ed's so I could enjoy some David's Pizza (now that David's Pizza has been destroyed)...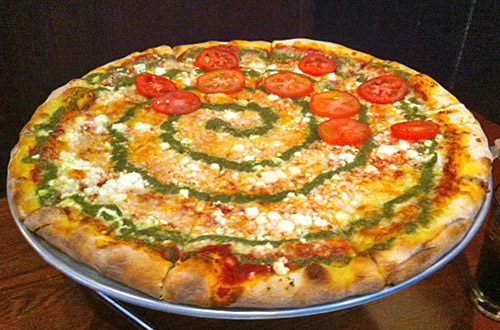 Still not authentic David's Da Vinci pizza, but it's a step above what I had last time. I just wish they could get the crust the way David's used to. This crust is kind of tough and chewy... not the wonderfully crusty crispy crust I loved on the original. Oh well. I remain hopeful that they'll eventually open a new David's and make the best pizza I've ever tasted once again.
=sigh=
And now I'm comfy in my hotel bed watching the latest episode of Happy Endings
I want cake.