I live in a small rural community which, from all appearances, is a throwback to simpler times. Visitors passing through town undoubtedly describe it as "quaint" or "idyllic" when they get home to their friends. In many ways, I'd have to agree. This is classic small-town Americana, and living here is quite different from life in the big city. Sometimes in a good way. Sometimes in a bad way.
And tonight after Fringe was over, Seattle's Q13 News from over the mountains informed me that a student from our local Middle School committed suicide after being ruthlessly and relentlessly persecuted and bullied.
Because he was gay.
Which only reinforces what everybody already knows: no community is immune from this vile poison that's killing our youth. Including my community. And now yet another child is dead...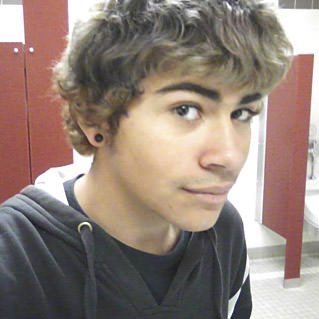 All because killing himself was the only way this young man felt he could find peace from a society so filled with hate that there was no place in it for him to live...
To say I am horrified and disgusted is an understatement beyond measure.
His school is two minutes from my home.
And now I have to live with the fact that two minutes from my home, a kid was being brutally abused day-in and day-out. And it was so bad that death was considered to be the only way to escape it.
So congratulations to Rick Santorum's vision for a gay-free society!
Job well done to Michele Bachmann's war on gay teens!
Praise the Lord for Pat Robertson's slaying of gay abominations!
And a hearty round of applause to everybody who got their wish when yet another "filthy homosexual" was purged from this earth! Your never-ending quest to create a society that is savagely hostile for anybody different from yourselves is working better than you could have ever dreamed! I'm sure that this freedom-filled American utopia you're working so hard to build for your children will be a paradise unequalled!
Unless your children turn out to be gay, of course.
Or if people just think they're gay.
Or if they happen to wander into the line of fire being taken by another kid who is gay.
Then I guess your kids will have to take their chances just like everybody else. I mean, it's a pity that innocent 14-year-old children are killing themselves because of this poison you've unleashed... but it's all for the betterment of this country, isn't it? Because it's not like having 14-year-old children killing themselves is the very definition of a hopelessly fucked-up and sick society, right?
Right?!?
One day... hopefully one day very soon... we will look back at this period of history with a shame and horror that is woefully missing today. In the meanwhile, all I can do is say that I'm deeply sorry that we as a society failed you, Rafael Morelos. You deserved far better by our hands. I truly hope you've found the peace you couldn't find in life.
And so it goes...