Happiest of New Years to you!
And I'm starting it out with Bullets on the very first day? It's almost too good to be true!

• Resolute! My New Year's Resolutions are the same every year. I passed 2011's with flying colors...
Try a Pop-Tart flavor I've never had before

. DONE! I've now tried "Confetti Cake" and "Wild Berry Bloom" flavors!

Travel somewhere I've never been before

. DONE! I visited Málaga and Marbella in Spain. A bunch of places in Australia. And Fiji.

Visit a Hard Rock Cafe I haven't seen before

. DONE! Visited the new cafe in Venice, Italy; Honolulu, Hawaii; Marbella, Spain; Sydney, Australia; Gold Coast, Australia; and Fiji.

Drink a beer I've never drank before

. DONE! This is an easy one, because I try lots of new beers each year. My favorite so far? The beer coming from Odin Brewing Co. in Seattle. It's not the best I've ever had, but it's good and it's different. Their "Freya's Gold" is a "Kolsch Style Ale" I can live with, which has not been true for every other one I've tasted outside of Cologne.

Get another Apple product

. DONE! iPad2. Sure it was for work, but it still counts!

And what am I looking forward to this year?

• Travel! Where am I going in 2012? I have no idea. But I've got some ideas rattling around in my head that I'm excited about.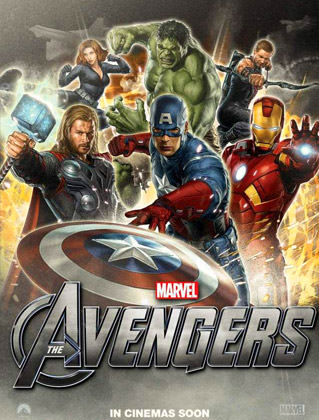 • Movies! In a list of things I'm looking forward to in 2012, the awesome number of cool new movies coming up is near the top. We've got the Edgar Rice Burroughs adaptation with John Carter, Bitchin' Joss Whedon super-hero fare with The Avengers, Brilliant zombie apocalypse book adaptation of World War Z, New QUENTIN FRICKIN' TARANTINO with Django Unchained, The latest James Bond flick Skyfall, The final Christoper Nolan Batman movie The Dark Knight, Peter Jackson LOTR Middle Earth followup The Hobbit, the Ridley Scott "Alien" prequel Prometheus, and loads more. Good stuff, Maynard.

• Music! It ain't going to be a bad year for the music I like either. Macintosh Braun, Pet Shop Boys, Depeche Mode, Matt & Kim, and OMD are all reported to be working on new albums in 2012... just to name a few.

• Fiction! I am really looking forward to putting out three more issues of Thrice Fiction Magazinethis year. To go a step further, I am really looking forward to developing a Thrice Fiction iPad app. The details are ever-changing and murky, but it's something I really want to happen in 2012.

• Comics! Now that I've managed to build shelving for my collection and get everything organized, I'm looking forward to buying all my comic books digitally. I just don't have room for any more printed books (much as I love them), and the value of any new stuff can't hold when everything new is available online at any time (presumably) forever. I am slowly getting used to reading comics on my iPad. It's not been difficult given all the great digital sales they keep having over at Comixology.

• Apple! And, of course, there's whatever Cupertino has up their sleeves this year. iPhone5? iPad3? New MacBook Airs in MacBook Pro sizes? Whatever ends up being released, this is one Mac Whore who can't wait to find out.

Here's hoping 2012 is at least a little better to me than 2011. With so much to look forward to, I certainly hope so.