I have entirely too many things I take for granted that I really should be more thankful for. It's just too darn easy to lose sight of the myriad of blessings that surround us every day.
Today, however, I am thankful that I'm not a turkey...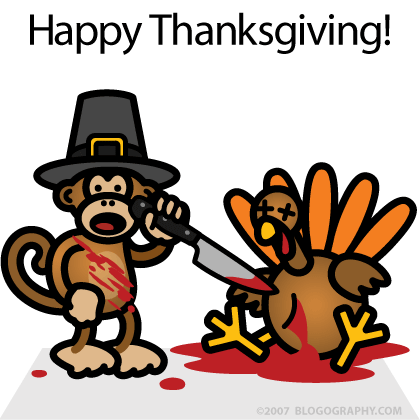 Hope everybody has a good one!