Alrighty then. Now that I'm back to civilization, bugs didn't carry me off, and I have internet once again... I suppose it's time to start getting caught up on my trip to Uluru (aka Ayers Rock).
After a 3-hour flight from Sydney I landed at Ayers Rock Airport, then hopped the bus to the Ayers Rock Resort where my tour group was waiting. After purchasing my $25 park ticket, we headed out.
Surprisingly, the first stop we made was not Uluru, but Kata Tjuta... another giant rock formation in the neighborhood...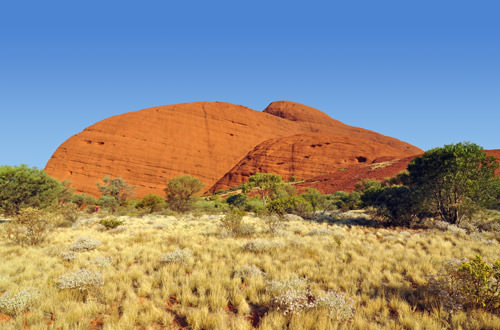 A photo can't do it justice, but that's all I got for you.

Yes, it's really that red. My camera is set to "vivid color" and has a polarizer, but this isn't Photoshop trickery.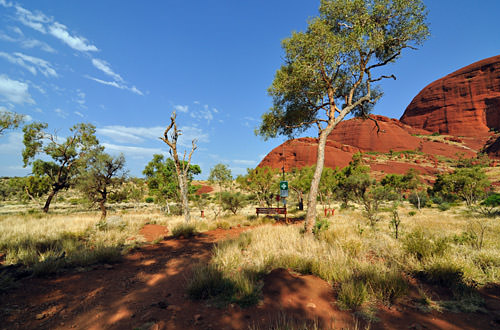 The trail for the "Valley of the Winds" walk.

Saying goodbye to Kata Tjuta as we leave the area.

Next it was at last time to head to Uluru for the sunset...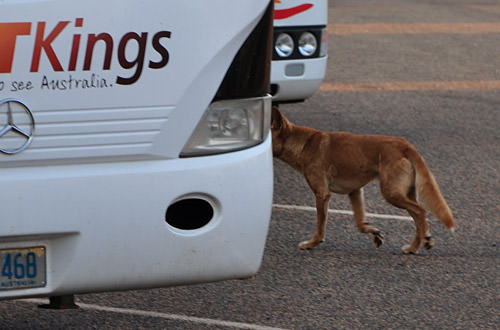 A dingo ate my baby! Then boarded this bus...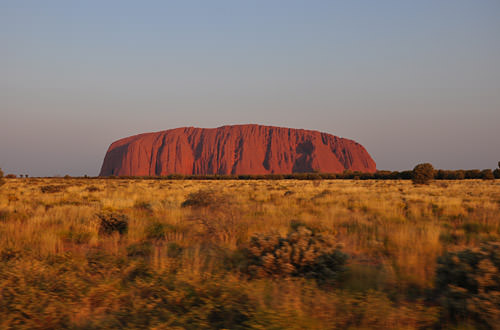 Uluru as the sun is low. Note the haze in the background.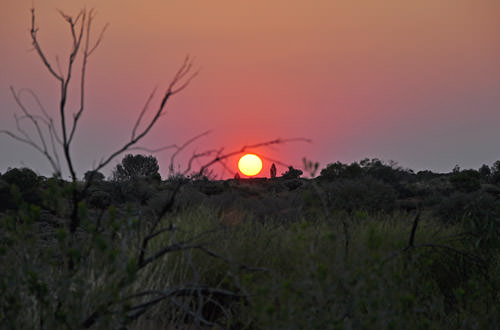 That haze is actually smoke from bush-fires in Central Australia. Scary, but makes a pretty sunset!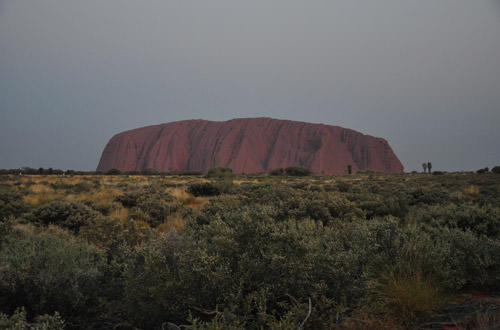 Uluru turns purple after the sun goes down... which doesn't show too well in this photo.

From there it was back to camp for dinner and an early bedtime. Tomorrow, it's time to get up-close-and-personal with Uluru.