Nothing quite like losing 15% of your retirement fund in less than two months. So happy I pay a bunch of experts to manage my money! Something tells me I would have been better off investing my money in hookers. Sure it uses my long-term asset for a short-term investment with no long-term payoff... and comes with some really heavy risk factors... but at least I would be stimulating the local economy.
And my penis.
What's odd is that my retirement plan is fairly low-risk. I can't imagine how much I would have lost were I still in the high-risk/high-yield program I was in just five years ago.
And don't think I'm not grateful that I at least have something left in my retirement account. There are many, many people out there who are not so lucky. Stupid economy.
So, yeah, I'm a little worried about my retirement.
But that's quite a ways away. And, as of today, is even further away than it was last month.
The more immediate concern is my upcoming vacation. I haven't worked out all the details yet, but if the US dollar gets much worse, my travels are going to take a turn for the worse...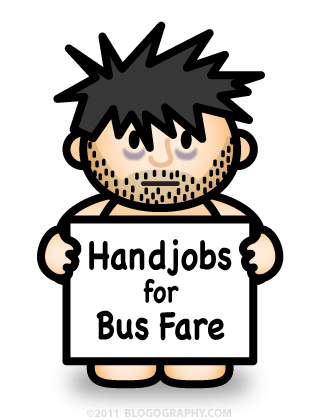 On the other hand, I would be meeting new and interesting people.