Well bummer. Looks like I won't be going to London tomorrow after all.
I don't know whether to be more upset that I cannot attend the Royal Wedding on Friday... or that they used Comic Sans as the font for the names on the invitations...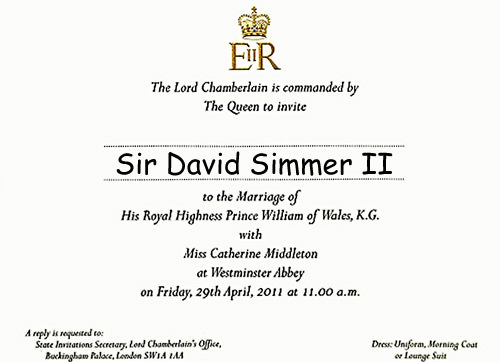 Oh don't be surprised that I got an invitation! As a Knight of The Most Excellent Order of the British Empire and a personal friend of Her Royal Majesty The Queen, of course I received an invitation!
If only my dental cleaning appointment hadn't been moved up. I was really looking forward to meeting Kate and Wills. I was especially looking forward to the wedding reception. Her Royal Highness knows how to throw down a buffet, yes she does!
But we all know how important dental hygiene is for our health so, alas, I'll be sending my regrets.