So very tired...
The weather in Cologne today was odd. It was dreary and cold, but not the kind of cold that lands on you... it was more a general cold around your immediate vicinity. Sure I could see my breath and needed a jacket, but wearing gloves was too much, and my hands were perfectly fine without them. I'm a real weenie when it comes to having cold hands, so this was kind of freaky. In a good way.
What was decidedly not freaky was that they finally replaced the chocolate chicken! Isn't she awesome?

As today was my last day in Cologne I had intended to try and wander around a bit, but I was just too exhausted and had entirely too much work to do. So instead of eating dinner at the Hard Rock Cafe, I just bought some pins and a T-shirt while breezing through after work...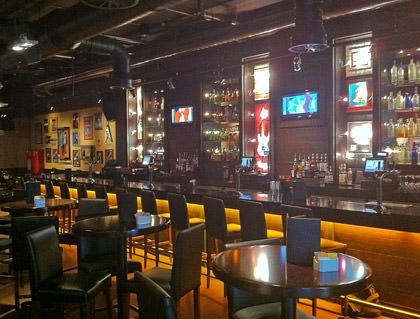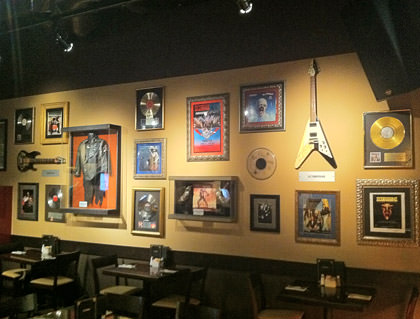 It's a fairly small property, but has all the classic Hard Rock fixin's so I really like it here.
Alas, I didn't have time to hang around, so dinner consisted of glorious Patatjes Met "Pommes Frites mit Mayo" with a delicious Spritzringe and a Coke back at my hotel room for dessert...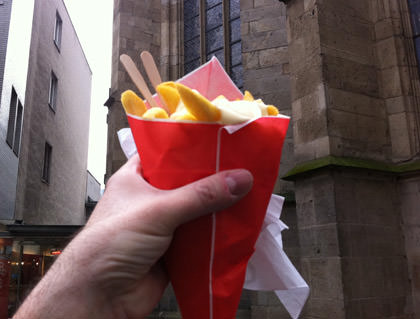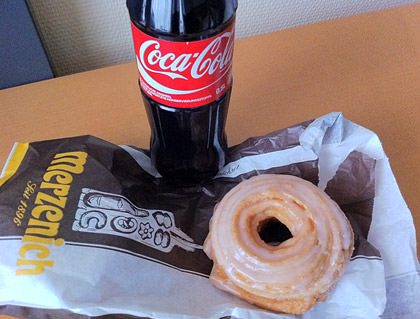 While I was walking to the tram stop so I could get "home" I noticed some interesting things:

ONE: HINDENBURG! After the movie Titanic made a gazillion dollars, I remember asking when somebody would get around to making a modern movie drama about the Hindenburg tragedy...
Apparently they now have, as I've seen the posters around Cologne...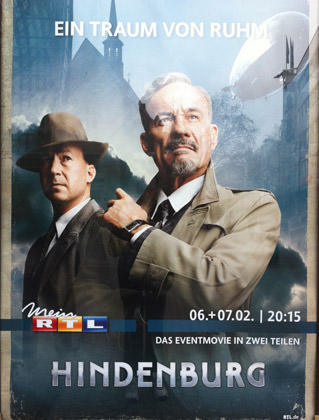 "Ein Traum von Ruhm" - "A Dream of Glory"

TWO: MADONNA! I've lost count of the number of times I've walked through Neumarkt, but this is the first time I can ever recall seeing this Madonna & Child statue glued to one of the buildings on the Eastern loop. While I'm sure it must have been beautiful at one time, it's kind of creepy now that pieces have fallen off and it's been partially eroded by pollution and the elements...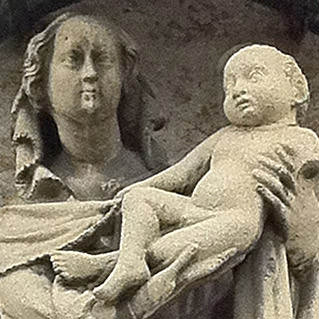 THREE: BANNED! I never take food or drinks onto the tram anyway, but I found it funny that fries and mayo are specifically banned on the signage (along with coffee and Kölsch/beer)...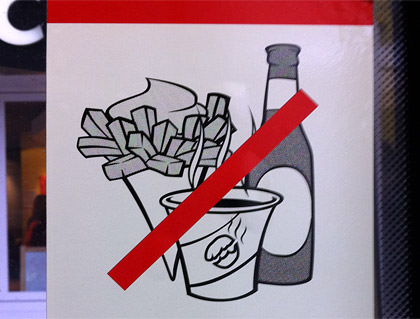 NOOOOOOOOOOOOOOOO!!

And now I suppose I should probably pack my suitcase. I've got a long, strange journey ahead of me tomorrow, and the last thing I want to have to do when I wake up is pack before rushing off to the airport.