Without change, something sleeps inside us and seldom awakens.
—Duke Leto Atreides, Dune
I've been struggling this week. A couple weeks, actually. Ever since I came back from Europe it seems as though I've been hit by one horrible thing after another and I'm starting to lose faith that things are ever going to get back to normal. Whatever "normal" is. It's like I left my life for a while, then came back to find all the things I recognize about it... missing.
Almost like it never existed and I'm just remembering it all wrong. Except I have pictures. And this blog. I'd blame the travel, but I know that's not true.
Now.
Because today as I was skimming the news sites, I figured it all out. And this is what did it...

Nooooooo! Not Giordano's! They say they'll stay open as they declare bankruptcy, but who knows how long that will last? Their cheese supplier could decide to stop delivering cheese tomorrow and where would that leave us? How can you make pizza without cheese?
And there it is.
I haven't eaten at Giordano's in quite a while... even though it's kind of a quintessential Chicago experience... but that's not the point. The point is that I always know I can go to back to Giordano's for a pizza and a beer if I wanted to...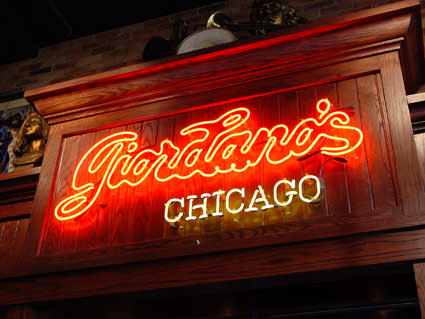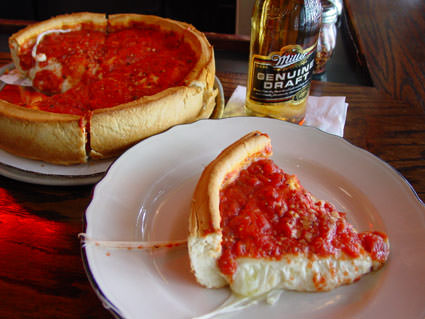 Except...
Now I don't know how much longer that might be true. Giordano's could close tomorrow and I'd never get to have pizza there again. I don't know how much that would actually bother me if it happened, but the thought of it weighing on my mind is crushing me.
And if that's true for a pizza restaurant 1650 miles away then it's true for everything in my life.
Anything I do... anyplace I go... anyone I see... could be the last time.
I don't fear change. Really, I don't. In many ways I embrace change and welcome the new adventures it brings. But sometimes change makes you question the things you know... the things you believe in... the things that are true. And with all that doubt floating around my head lately, it's no wonder I don't want to get out of bed in the morning.
I suppose I should do something about that.
Or go to Chicago and have a Giordano's pizza and a beer while I still can.