You know you had a good time the night before when your stomach hurts from laughing too much.
And drinking way, way too much. But that's besides the point. Unless you're curious as to why this week's list of bullets is fairly skimpy... I think I might be dying.

• Globes. Surprisingly, I was pretty much okay with all the Golden Globe winners. Sure there were a few places where my favorites didn't win, but I can't argue that the people who did win weren't deserving (except Glee. I really, really, don't understand why people like that show). Highlights? Most of the ladies, who were looking pretty incredible. And Robert Downey Jr.'s presentation speech and Jane Lynch and Robert De Niro's acceptance speeches. Quick and entertaining is the name of the game, people.

• Seahawks. Okay. Entirely not surprising how that all turned out, but there's always a part of you which holds on to a sliver of hope despite it all.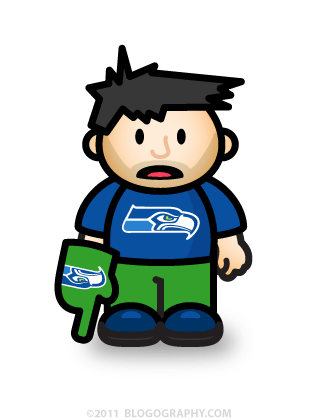 • Schwarzenegger. And so Arnold Schwarzenegger might start making movies again. Please please please let it be true. People can diminish his films all they want, but there is no denying that they are, for the most part, highly entertaining. From his small cameo in The Expendables, it would seem he's still got it. What I wouldn't give for another True Lies or The Terminator or Predator or Commando or Total Recall or many others.

• SNL. Almost every week I find myself asking myself "Self, why in the hell are you still watching Saturday Night Live?" There are exceptions, of course (BETTY WHITE!!) and there are always bright spots no matter how crappy the show gets... but, for the most part, it's been so mind-bogglingly awful for the last several years. And then last night's Gwyneth Paltrow episode comes along and it's actually not that bad. The SNL Short with Pee-Wee Herman was awesome. Even Weekend Update was more good than bad. It would be nice to think that there's a corner being turned here... but, sadly, that's probably not the case. As usual, I'll keep watching just in case.

And now I suppose that I should try to eat something. A bit more difficult than it sounds.