Welcome to a very special TRAVEL edition of Bullet Sunday!
Yesterday I received my billionth email asking me where I'd recommend as a travel destination "for an American who (FILL IN THE BLANK HERE)." I kind of hesitate to comment on questions like this because, while I have traveled to quite a lot of places, there's tons of places I haven't been. Like India, most of South America, most of Africa, and a bajillion other awesome places are unknown to me. But I'm always happy to encourage my fellow countrymen to travel, so here's a list which is confined to only those places I've been (click on the name to visit a Blogography link)...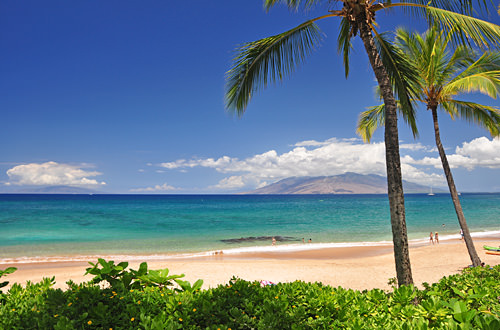 • For an American without a passport: Maui, Hawaii. Hawaii is one of the most exotic and wonderful places to vacation on the face of the earth, and I never hesitate to recommend it as a travel destination. I've been dozens of times, and usually find the weather to be terrific (only rarely has it rained my entire vacation). Of all the islands, Maui is my hands-down favorite but, if you've got time I definitely recommend island-hopping, as there's something wonderful on all of them.
Runner-Up: New Orleans. Easily in my top-ten favorite world cities, The Big Easy is an experience for the senses.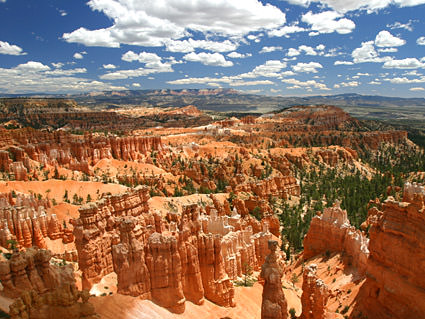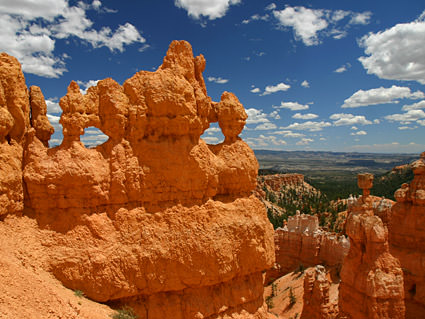 • For an American without a passport who hates the beach: South Utah. I have seen a multitude of amazing places around the world, but when it comes to breathtaking scenery that's not to be missed, some of the best you'll find is right here in the USA. Arches National Park, Dead Horse Point State Park, Canyonlands National Park, Bryce Canyon National Park, Zion National Park, Goblin Valley, Lake Powell... the list of astounding attractions in South Utah is never-ending, and every one of them is worth a visit.
Runner-Up: Washington State. Maybe I'm biased, but my back-yard has some of the most beautiful scenery on earth any time of the year. Anybody with an appreciation for the Great Outdoors should have Washington State on their short-list.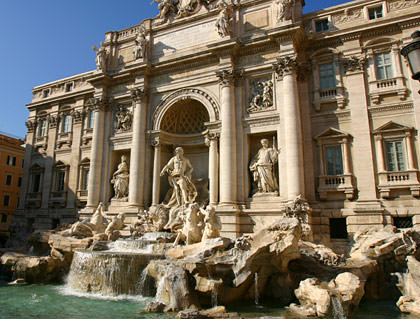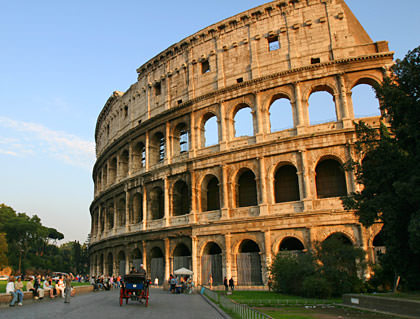 • For an American who has never traveled outside the USA: Italy. This answer is kind of vague, but I'd be hard-pressed to pick a single part of Italy as being better than any other. If you like culture and history, try Rome. If you like romance and a touch of the exotic, try Venice. If you're a foodie or a wine persons, try Tuscany. If you are obsessed with art, try Florence. If you just want to be overwhelmed with beautiful scenery, try the Amalfi Coast. Regardless of where you go, you're assured of amazing food and culture... and you're probably not going to have and language troubles or culture shock.
Runner-Up: The United Kingdom & Ireland. Again, I'd be hard-pressed to pick one area over another, but if you're looking for low culture-shock and an amazing vacation, the UK & Ireland are worth a visit. If you want shopping, theater, and art, try London. If you want history and beauty, try York or Bath. If you want to visit my favorite city on earth, try Edinburgh. If you want to see lush green countryside, try Wicklow and Ireland.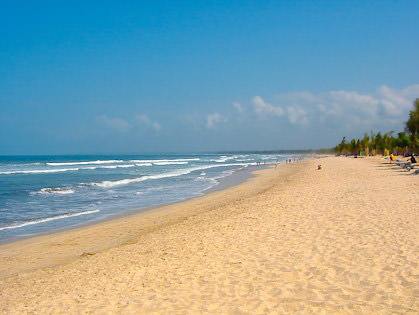 • For an American who wants to get away from it all: Bali. Of all the places I've ever been, the one place I would want to go to get away from it all would be Bali. The Balinese people are some of the most wonderful, kind, and sharing people, which is attraction enough... but they also happen to live in one of the most beautiful places on earth. There are numerous resorts (including a Hard Rock property, natch!) if you wish, but there are also a lot of smaller villas and inland locations if you really want to escape. Every time I'm reminded of anything Bali, I yearn to return. I can't give it any better endorsement than that!
Runner-Up: Santorini, Greece. Now, a lot of people will tell you that Santorini is overflowing with obnoxious tourists and should be avoided. That's a shame, because it's only partially true. Yes, a lot of tourists come here... the place is beautiful in a way that will make your head explode, so who can blame them? BUT it's only part-true. In the late morning, tourists landing from cruise ships flood the island in staggering numbers. But then they leave and things settle down so you can wander through amazing cities like Fira and Oia or explore the countryside in peace, away from it all.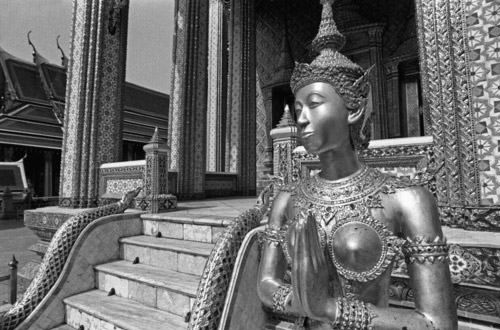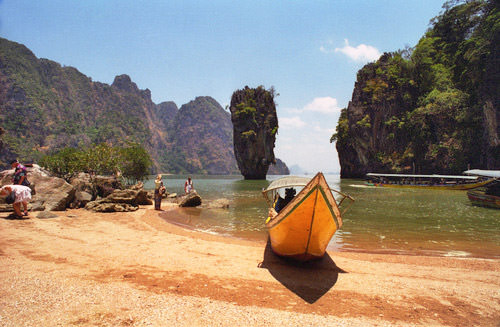 • For an American who wants to experience a foreign culture: Thailand. Where to begin with the country that changed my life? It was Thailand where I was first exposed to Buddhism and a culture so wonderful that I've spent my entire life trying to apply it to my life. And, as if the wonderful Thai people aren't reason enough to visit, you'll find a multitude of experiences unlike any other. Stunning temples and architecture. Beautiful beaches and sights. Fantastic shopping and attractions. From the bustling cities of Bangkok and Chiang Mai, to the amazing resorts at Pattaya and Phuket, to the wonderful small villages of Pai and Chiang Rai... there's something for everyone in Thailand, and it's a destination I can't recommend highly enough.
Runner-Up: China. Even in larger cities like Beijing and Shanghai, China is unlike anywhere on earth. Head out into the countryside, and the culture-shock grows exponentially.
Runner-Up: Japan. If ever there was a shining example of ancient traditions embracing a modern world, Japan would be it. Tokyo is probably my favorite mega-city on the planet, and much of what makes Japan such a mind-boggling place can be found here. But for the adventurous, heading out into the smaller cities and village in the countryside can be a cultural revelation you'll never forget.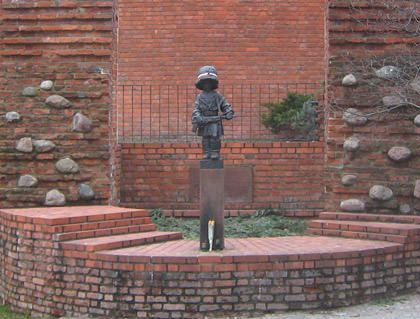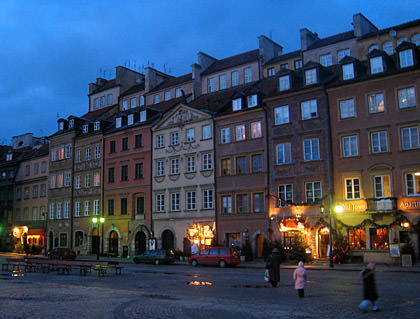 • For an American who wants something completely different: Warsaw. I fully admit that the reason I travel to a great many places is because there's a Hard Rock Cafe there I haven't been to. The benefit of this is that I am often exposed to amazing places I would have never seen otherwise. Warsaw was such an unexpected and mind-boggling city that I am haunted by it still. Despite having a truly tragic history that will make your heart break over and over again, Poland has to be one of the most inspirational and wonderful places I've ever been. For weeks after returning I could not shut up about my trip. You will have to work for it, however, as it's not overly tourist-friendly. I usually avoid going on organized tours because I like to explore on my own, but Warsaw is a place that cries out for more than just seeing the sights. You have to get a good guide who will walk you through not just the things to see and do, but the history behind it. An unforgettable experience, but not for the usual reasons.
Runner-Up: Romania. As hard as it is to believe, the Romanian Uprising was just twenty short years ago. As the only Eastern Bloc country to overthrow its government by force and execute its leaders, a trip to Bucharest will definitely be different than your average vacation. For a taste of even more "different" you can head out into the countryside for touristy destinations like Transylvania or charming cities like Braşov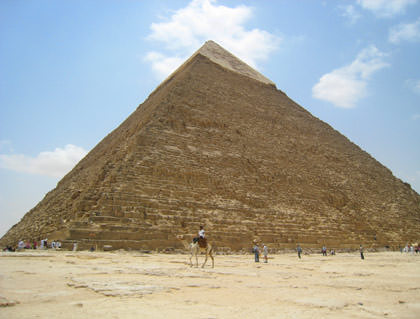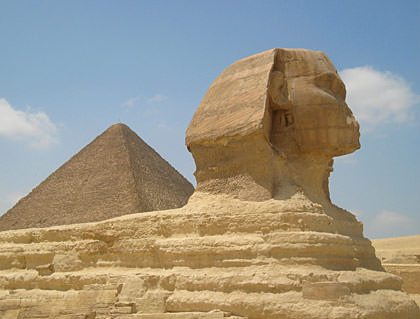 • For an American who wants monumental bragging rights: Giza. Um, yeah... of all the places I've been, the one that most gets people's attention is having been to see the pyramids in Egypt. And while the pyramids may be a bit less impressive in person in an age of skyscrapers and mega-malls, I assure you it's an experience you'll hang on to for the rest of your life.
Runner-Up: The Great Wall of China. Another ancient wonder, walking along The Great Wall is not only one of those life-defining moments, it makes for great bragging rights.
Runner-Up: The Eiffel Tower. There are many, many reasons to visit Paris, but any time I even mention Europe, people seem to be obsessed with wondering whether I've been up the Eiffel Tower. To me, it's a wonderful experience in a wonderful city, but not something that captures my imagination as much as it does for everybody else. Oh well, it seems to be something worth bragging about, so here it is.

And there you have it. A mini "sampler" of places to go from the places I've been that I highly recommend. But it's important to know that there are literally hundreds of other places I've been that I'd also give my heart-felt endorsement to. Ultimately I can only speak for myself here but, if that carries any weight with you, I have archives full of my other travel adventures...
Travel 2003 • Travel 2004 • Travel 2005 • Travel 2006 • Travel 2007 • Travel 2008 • Travel 2009 • Travel 2010
Safe travels!