2010 -> AUDIO -> VIDEO -> DAVE
All things considered, 2010 was a bitchin' year for 80's music whores like myself because OMD, a-ha, and Duran Duran all came out with awesome new albums. Then 80's throwback Goldfrapp dropped an album straight out of Xanadu. Two of my indie favorites, The Weepies and Matt & Kim came out with some great new stuff. And I discovered an amazing band (new to me!), Mackintosh Braun, thanks to Grey's Anatomy (of all places). As if that wasn't enough, Daft Punk managed to put out a soundtrack for TRON that didn't suck. It all added up to a lot of music purchases for me this year.
Here is a list of my favorite albums from 2010: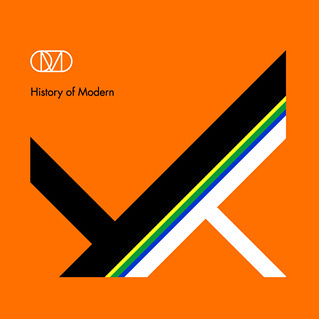 #1 History of Modern by Orchestral Manoeuvres in the Dark.
As a long-time fan of OMD who was overwhelmingly underwhelmed by their "last" album back in 1996 (titled Universal), I was almost dreading the announcement that a new album was coming out. The last thing I wanted after 14 years was another disappointment. But a part of me was hopeful, and that hope was rewarded in spades with History of Modern. Easily one of their best albums, it's a return to glorious form for original members Andy McCluskey and Paul Humphreys. Each song feels like a love-letter to their fans and serves as a reminder as to just how good OMD's music is. I love every track save one (the badly misplaced New Holy Ground) and would be hard-pressed to pick a favorite, as it changes with each listen. Right now I'm in love with Green and History of Modern, Pt. 2, both complex and haunting tracks that stick in your head. Last week it was Sometimes and Sister Marie Says. All I can do is hope that they tour the USA and bless us with an equally-awesome follow-up album in 2012.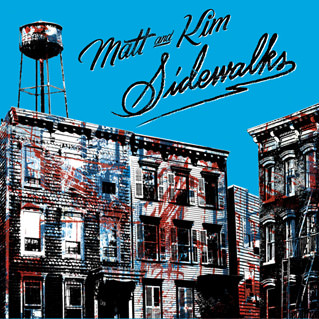 #2 Sidewalks by Matt and Kim.
When I first heard Matt and Kim's debut album, I remarked that it was if I had discovered music again for the first time. Then they broke into mainstream with their brilliant follow-up, Grand, and my love for Matt and Kim was sealed. They have a... joy... for music that you just can't find anywhere else. When I heard they were coming out with something new, Sidewalks, I was prepared to be blown away once again. Oddly enough, that didn't happen. The once raw and unrefined sound that made Matt and Kim be Matt and Kim had been replaced with something more polished which had worn away all the rough edges I came to love in their sound. Kim's wildly unapologetic brashness when banging on those drums had been subdued to levels so small that it was almost as if her kit had been put on half-mute or something. And so I spent the first week being mildly disappointed. But I never stopped listening. I played it again and again and again. And fell in love with Matt and Kim all over again. From the minute I hear the opening bars of Block After Block, I'm hooked. This is an amazing album in its own right, even if it deviates from the Matt and Kim sound I had grown accustomed to. For their next effort, I'm hoping they take a half-step backwards while they're moving forward.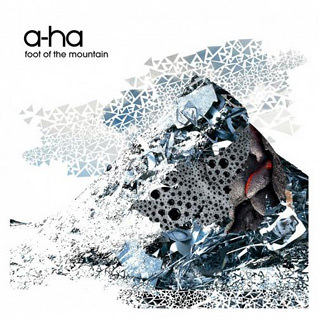 #3 Foot of the Mountain by a-ha.
For reasons I cannot understand, a-ha is relegated to one-hit-wonder status here in the USA (they're the Take On Me guys!), even though they went on to create some of the most amazing music I've ever heard. So when the boys announced they'd be breaking up after their Foot of the Mountain album and tour, I was more than a little upset. The first thing I did was get my hands on the CD as an import since a-ha doesn't get their stuff released here in the US. The next thing I did was buy a flight to New York and tickets to their farewell show. All I can say is that if the band simply had to retire, they couldn't have picked a better album or tour to go out on. Much like OMD's effort, Foot of the Mountain is a true return to the sound that made everybody fall in love with a-ha. With the exception of the mind-bogglingly bad final song Start the Simulator (WTF?!?), every track is gold. My favorite song is Mother Nature Go to Heaven which has the band firing on all cylinders... Morten Harket's haunting vocals being lovingly tempered with Magne Furuholmen's keyboards and Pål Waaktaar's guitar and lyrics. It's everything I love about the band summed up in 4 minutes, 9 seconds. Add the beautiful title track and seven other amazing songs and you're left with my third favorite album of 2010, but it's probably the one I'll remember the most since it's their last.
#4 Where We Are by Mackintosh Braun.
This album came out of nowhere from a band I had never heard of. I was watching an episode of Grey's Anatomy and, not for the first time, found myself Googling to find out what the awesome song was that was playing. Turns out it was Could it Be by Mackintosh Braun. A quick trip to the iTunes Store and I was running through the tracks like mad, floored by the dreamy sound that was oozing out of my speakers. I bought the album without hesitation, and it's been in heavy rotation ever since. The following week, Grey's featured another track Made For Us, which is yet another winner. Hell, every track is a winner. My favorite is Familiar which is not only plays like something out of a dream, but has a stunning musical progression that builds and falls like waves cresting in your mind. I kept hoping that I'd get tired of Where We Are so I'd be moved to purchase their debut album The Sound from 2007. Mostly because I wanted to appreciate each work separately. But I never got tired of it, and ended up buying The Sound anyway. It's a less mature album (and surprisingly simple in parts), but still an enchanting listen. Where We Are one-ups it, and I expect great things from the band in the future.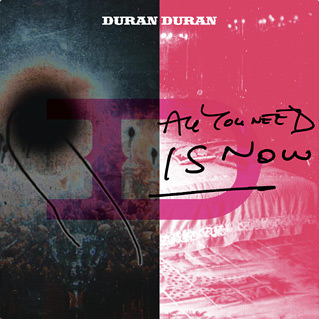 #5 All You Need is Now by Duran Duran
Back in 1985 Arcadia dropped "the best album Duran Duran never made" with So Red the Rose... 25 years later, Duran Duran is back, and managed to come up with a last-minute 2010 miracle: All You Need is Now... easily their best effort in 17 years. With this release Duran Duran is back in full-form, giving us a great title track plus gems like Leave the Light On and Being Followed. It's no Rio or Seven and the Ragged Tiger, but it made this fan very happy that it wasn't another Liberty or Thank You either.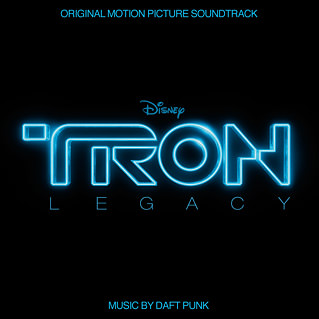 (Honorable Mention) Tron: Legacy (Soundtrack) by Daft Punk.
While electronica house music has never been a favorite genre, it would be hard to ignore the works of the French duo Daft Punk. They're crossover success on YouTube with Harder, Better, Faster, Stronger made them an overnight sensation back in 2007. Even so, I had serious reservations about them doing the soundtrack for Tron: Legacy. The last thing I wanted was some house dance music fucking up an otherwise amazing film. Turns out I had nothing to worry about. From the moment the first track Derezzed was leaked, I knew in my gut that Daft Punk was a truly inspired choice to score the movie. Turns out that was only the tip of the iceberg, and the entire album was filled with mind-bending electronica that listens like nuclear-infused ear candy. While I may not listen to it often, Tron: Legacy makes my "honorable mention" for having the good sense not to fuck up the movie it supports (any problems that movie had were not due to the soundtrack).
It's not over yet! Albums 6-10 are in an extended entry...
#6 Head First by Goldfrapp.
While I've been a half-hearted fan of Goldfrapp for years, this is the album that made me go 100%. Propelled by their first single, Rocket (awesome), Head First is like some long-lost 80's album I never heard but managed to discover in the record section of some thrift store that was going out of business. It's very much a child of the Xanadu genre and is very faithful to the era. Needless to say, I love it.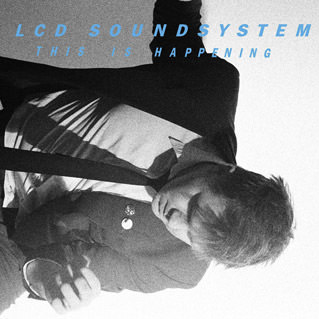 #7 This is Happening by LCD Soundsystem.
Of all the picks on my list, this is the album which I most see appearing on everybody else's list. It's #7 on Howard's list, then #9 on Kapgar's list, and also makes an appearance on Marty's list... not to mention being on most of the industry charts as well. And no wonder. It's an amazing, amazing album. James Murphy has said that this is his final album, which would be a darn shame... but it's definitely going out on a high note if it's true.
#8 Plastic Beach by Gorillaz.
A surprisingly pop-oriented effort by "virtual band" Gorillaz with more guest-stars than you can shake a stick at! While I pretty much like all of the songs, it's the third single, On Melancholy Hill, which is my favorite. Probably not up to the sky-high gold standard set by their second album, Demon Days, this is still some brilliant stuff.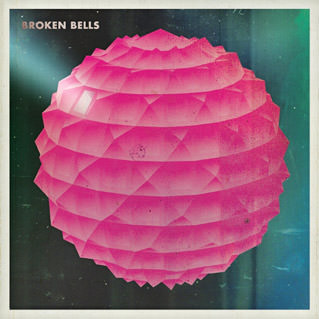 #9 Broken Bells by Broken Bells.
James Mercer is the diving force behind one of my favorite bands, The Shins. Now that this group has apparently been shot to hell, we're left with "Broken Bells"... an inspired pairing between Mercer and Danger Mouse (of Gnarls Barkley fame). While nothing here rises up to the level of my favorite Shins tracks, it's still a compelling listen. It will be very interesting to see how Broken Bells progresses if they re-team for a follow-up.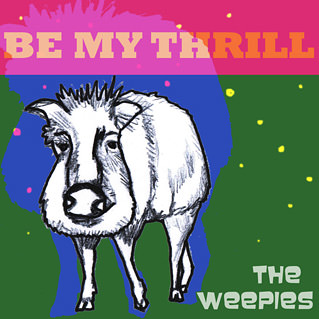 #10 Be My Thrill by The Weepies.
Falling in love with the folksy pop tunes of The Weepies is easy to do... staying in love with them can be tricky. Fortunately, they followed up the mega-awesome Hideaway with this gem that made it easy for me. Hands-down my favorite background music for working or relaxing, this release is filled with achingly sweet music that makes you smile, and I find myself listening to surprisingly often. If I have one complaint, it's the astoundingly shitty album cover which looks horrible and doesn't relate to the material in any way I can find. DEB, STEVE, HIRE A DECENT DESIGNER FOR YOUR NEXT ALBUM COVER! I'LL DO IT FOR FREE!