Today was a whirlwind of pain and suffering.
Okay, not really... but it was a very difficult day. After a night of absolutely no sleep, I had to be ready for a trip to Seattle at 6:00am. Fortunately, I wasn't driving, so at least the danger of me passing out and causing a twenty-car pileup on the highway was lessened by 74%. The drive over the mountain passes was mostly uneventful. A lot of rain, but clear sailing from start to finish.
After nine hours of work, it was time to turn around and go back home.
To say road conditions had changed would be a massive understatement.
The snow was dropping so heavily that you could barely see the road. Let alone the cars in front of you...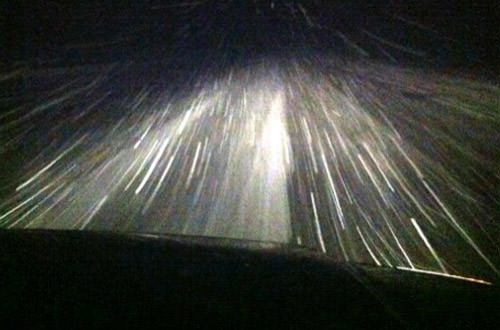 Despite chains or all-wheel drive being required, I counted two semi-trucks skidded into the ditch, a half-dozen accidents, and police cars everywhere. As we got across the pass, we saw that the East-bound lanes had all been closed...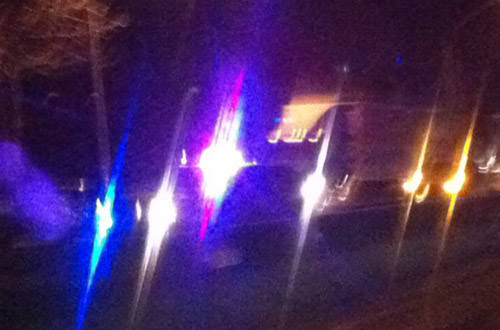 Since it's kind of hard to tell what's going on in that photo... it's a police car closing the road with miles and miles of traffic stacked behind him. Since there's no way to turn around and go back, all the people in that line would just have to sit there until the pass re-opens, which was probably hours.
Anyway...
Made it home safely, where I promptly took some sleeping pills and climbed into bed.
Then remembered I hadn't blogged, so I climbed back out of bed and wrote this. You are welcome!