Comic book super-hero movies are a mixed bag. For every great film (like Superman, Iron Man, Dark Knight, and Spider-Man 2), there's a crapfest unleashed (like Superman IV: The Quest for Peace, Elektra, Batman & Robin, Spider-Man 3 and any of the boring X-Men films).
But the latest round of Christopher Nolan Batman flicks and Jon Favreau Iron Man flicks are leading the charge in a new era of comic book super-hero awesomeness. Filmmakers are getting serious about making good films that are true to the source material because they realize there's a reason the originals are such enduring characters.
And there's every indication that even more great stuff is coming down the pipe.
I'm fairly certain that Thor is in capable hands with director Kenneth Branagh and acting talent like Anthony Hopkins and Natalie Portman onboard. I loved the comic during the Walt Simonson era, so hopefully Thor won't disappoint. Ryan Reynolds as Green Lantern sounds almost too good to be true. The upcoming Batman film, The Dark Night Rises, is certain to be awesome. And I'm sure Iron Man 3 will be fantastic. I'm not so sure about the Spider-Man reboot, but surely it can't suck more than Spider-Man 3.
But it's Captain America that I'm holding my breath over. He's easily one of my favorite Marvel heroes, and I've followed his exploits for decades. The movie is set during World War II, (before Cap was frozen in an iceberg and awoke in modern times), which is true to his origin. Chris Evans seemed like perfect casting, and leaked concept art for the contemporary costume looked promising...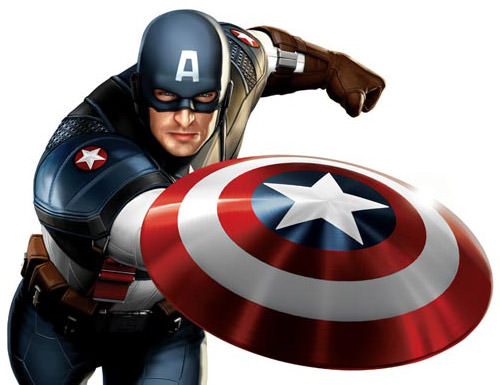 And today Entertainment Weekly unveiled the World War II period costume on its cover...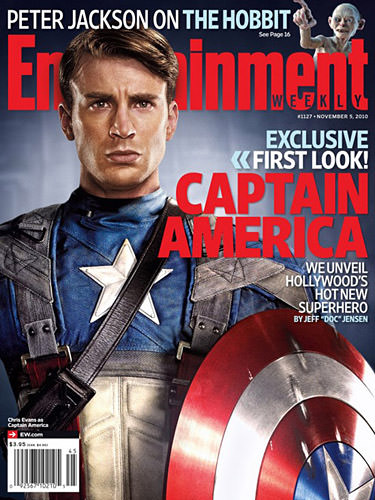 Yep, that's Captain America alright.
This means there's only one of the "big guns" left who has yet to get their major motion picture...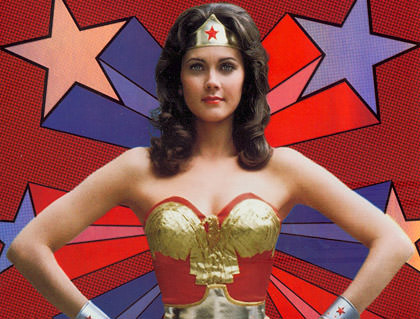 I'll be really disappointed if Wonder Woman gets screwed out of a movie because she's a girl. Her origin and mythology are amongst the most interesting of any comic book super-hero, and she deserves a shot.