I spent the entire weekend trying to get caught up with work but failed miserably despite working day and night. I suppose this is a FAIL! I can feel good about. But not really. I DO feel good that I've reached TWO HUNDRED Bullet Sundays though...

• Negatory. I am still trying to decide if there is a triple negative or a quadruple negative in this here sentence: "I ain't not never seen no deer there this time of year." What's odd is that even though this sentence is a grammatical nightmare, if you turn off your brain it makes perfect sense. It's like the more negatives you pile up, the more emphatic the "no" is. I'll have to remember this the next time somebody asks if they can have one of my cookies.

• Icy. Two shows I love to hate to watch are Deadliest Catch and Ice Road Truckers. I don't know why. Probably because real people in real danger makes for real entertainment!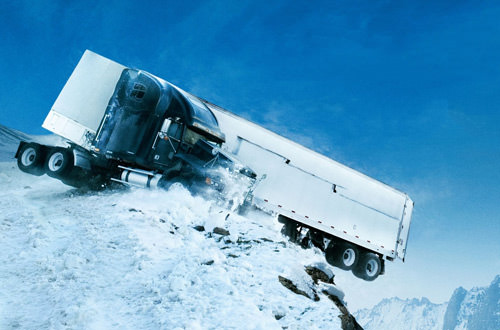 Though they're both great television, I'm probably most attached to Ice Truckers because I'm hopelessly in love with trucker Lisa Kelly...
I got to meet Captain Sig Hansen (from Deadliest Catch) totally by accident when I was at Walt Disney World's Norway Pavilion at Epcot a couple years back. It was pretty cool. But it wasn't Lisa. (insert winky smile face here)
ANYWAY... tonight was not only the season finale of Ice Road Truckers, but the debut of Ice Road Truckers: DEADLIEST ROADS! Here was me throughout the entire show...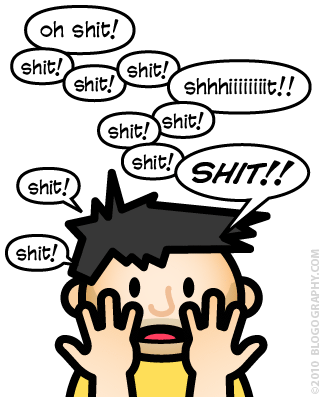 Because I am afraid of heights, and they were driving these rickety trucks on this insane crumbling one-lane road carved out of a mountain with a million foot drop on the side...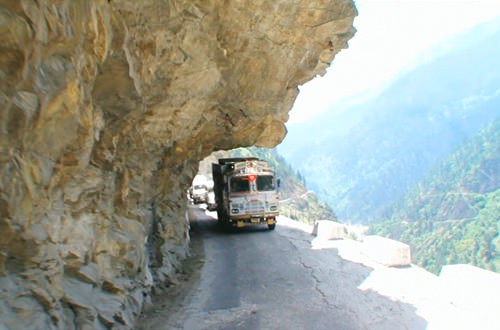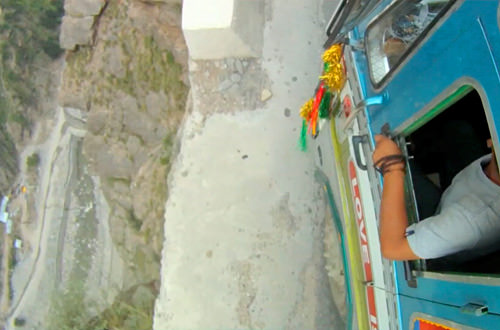 And it gets worse next episode. Insanity. But good entertainment (even though not every driver is going to make it). If you're not watching the two Ice Road Truckers shows, I highly recommend them. Assuming your sphincter muscles are strong enough and you can get over the giggles every time somebody talks about "dropping their load."

• Closet. Annnnd you just know... know... what's going to happen six months down the road...
We've seen it a hundred times. The people who are most vicious in attacking and condemning homosexuals are the ones who ultimately end up putting their penis in a place they advocate it doesn't belong. And this flaming ball of "heterosexual righteousness" is actually stalking a guy... specifically because the guy is gay! Bizarre. Oh well... I look forward to adding another self-hating cock-master to my growing collection of hypocrites. It's only a matter of time.

And now... back to work. I've got three days before I fly out again, and entirely too much to do before then...