In ancient Egypt, kings would keep track of how many enemies had been killed in their name by being presented with piles of severed hands and penises from their vanquished foes (hopefully after they've been killed). We know this because there are carvings and hieroglyphics in temples recording the gruesome tradition...

The genius of this is that there's no room for error. If you tell your king that you killed 50 of his enemies, then you had better be prepared to pull out 100 severed hands or 50 severed penises to prove it. Otherwise... well, it may just be that it's your hands or penis served up to the king.
Nasty, sure, but... you can't make good decisions unless you can trust on the information you're getting.
And therein lies the problem with the world today. When images can be Photoshopped, video can be fabricated, and audio can be edited or changed completely... how can anybody trust that the information they're getting is accurate? How can you make decisions when everything has the potential to be a lie and any proof which substantiates "the facts" can be faked? Heck, you can't even trust what you read on the internets!
This has been weighing on my mind a lot lately because of the upcoming November elections. Since I don't blindly vote along party lines, and cast my ballot based solely on how I feel the candidate will benefit me... or people I care about... it seems impossible to make an educated choice. Because when it comes to desception, exaggeration, and even outright lies, politicians are the absolute masters. They will do or say whatever it takes to get them elected, and then spend their entire term in office trying to get re-elected for next term. Even if it means going back on campaign promises or flip-flopping on their track record.
Case in point? President Barrack Obama. Not that I had any grand illusions that he would be different than any other politician... far from it... but I fully admit I was hoping for more than I got when voted for him. Granted, he's still a far less dangerous option than hypocritical ass-hole traitor whack-job John McCain and his beyond stupid dumbass VP choice Sarah Palin, but still... very disappointing.
Health care reform? Eviscerated. Prescription drug imports? Scuttled. Don't ask don't tell repeal and support for the GLBT community? Fantasy. Public debate before bills become laws? Nope. Political lobbyist reform? Fat chance. Government transparency? An outright lie. Etc. Etc. Obama is working so hard not to rock the boat and make everybody happy that he's dodging, caving, or compromising on the issues I was voting for him to fix. As I said, no big surprise, but disappointing nevertheless. Such is politics.
So what to do?
Well, until I get proof that's equal in veracity to severed hands and penises as to a candidate's intentions... all I can do is research whatever I can and pick the one whom I feel is the lesser evil...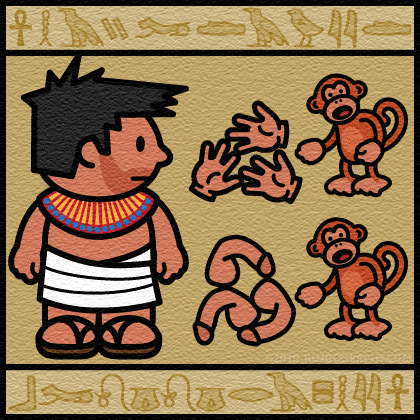 Not a perfect system, but neither is the political process.
And does anybody really want a pile of severed penises showing up on their doorstep?