After flying up from Sacramento this morning, I was in a mad rush to get my work caught up so I could meet up with Muskrat and Whit to goof around in Seattle for a while.
Since Muskrat's time in The Emerald City is short, Whit and I attempted to do a whirlwind tour of the most popular Seattle tourist spots, including wandering the Pike Place Market, going to Ivars for dinner (with some very angry seagulls), getting a coffee at the first Starbucks, riding the monorail to the Pacfic Science Center, and (of course) going up the Space Needle...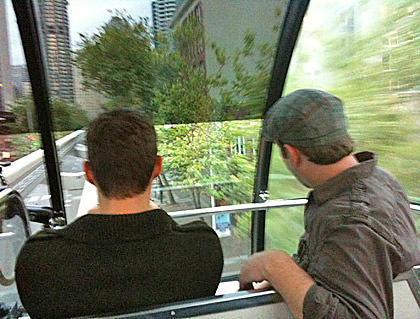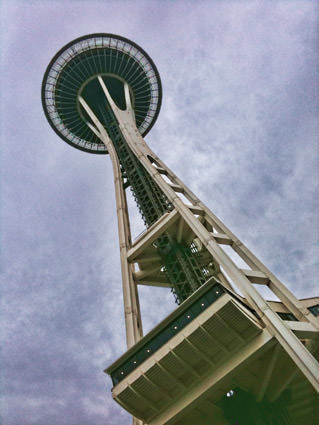 The evening ended at Von's... a Seattle classic bar since 1904. We started with beer, but when a $4 Manhattan hit the Big Wheel of Magical Drink Specials, we couldn't resist...
Not a bad way to kill an evening!