Proving that I am just not lucky enough for one damn thing to ever go right when I travel, my flight out of Minneapolis was delayed three hours. So I got to spend five hours at MSP playing Dungeon Hunter on my iPhone. And while there are certainly worse ways to spend five hours, I'd rather just go home.
Because once I land, I have a two-and-a-half-hour drive over the mountains.
Which finishes off my travel map like this...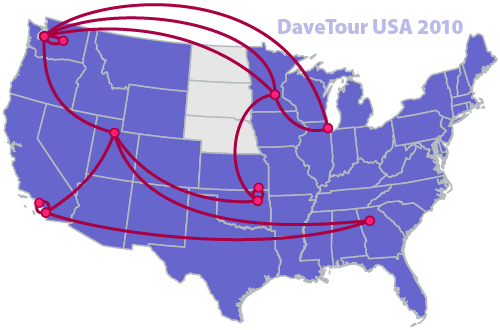 And now I just want to catch up on about thirty hours of missing sleep from the past twelve days.
Thanks to the miracle of modern-day pharmaceuticals, I'll give it my best shot.