Another Bullet Sunday from home! How lucky can I get?

• Golden. Naturally, I was very sad to hear that Rue McClanahan has passed away. As the sex-starved Blanche Devereaux from The Golden Girls, she had some very big shoes to fill. Sex-starved shoes formerly filled by Betty White as the sex-starved Sue-Ann Nivens from The Mary Tyler Moore Show. But McClanahan managed to create a character all her own, and Blanche quickly became a television classic beloved the world over. She will be missed...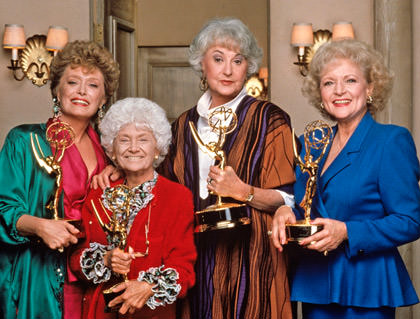 Hang in there, Betty!
• Greedo. Coolest. Keychain. Ever. Of course, all LEGO minifig keychains are cool... but this one is frickin' sweet! The character is named "Onaconda Farr" but I prefer to think of him as "Greedo" in a new outfit (HAN SHOT FIRST!)...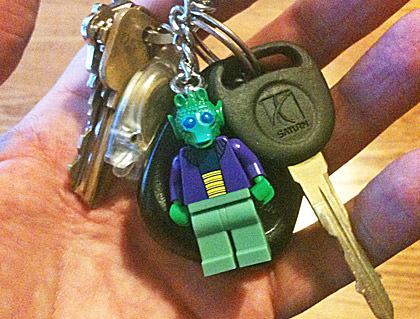 • Rated. And so AT&T has changed their rate plans, eliminating unlimited data options for new smartphone customers.
Holy crap.
With each passing minute I loathe AT&T even more than I did the minute before. On top of service that is so shitty I can barely make phone calls sometimes, now they're screwing over Apple by killing one of the things that makes buying an iPhone or iPad so great. AND screwing over customers like me who wanted to purchase a tethering option for my UNLIMITED data plan (which is now impossible, as you have to DOWNGRADE to their shitty LIMITED plans to get tethering!). I sincerely, from the bottom of my heart, hope that Apple can use this as an excuse to break their exclusivity contract and fucking drop AT&T like the pile of crap they have become.

• O'Really? Just when I think that Bill O'Reilly couldn't possibly be a bigger asshole than he already is... he proves me wrong. McDonalds France has a new ad campaign called "Come As You Are" which shows how different people from all different walks of life are welcome at their restaurants. Their clever ad for gay customers was recently discussed at FOX News, where Bill O'Reilly asked if McDonalds France had an ad welcoming Al-Qaeda to their restaurants too...
Yes. That's right. Bill O'Reilly feels that if you're going to welcome gays into your restaurant, you might as well be inviting Al-Qaeda as well. That he can say hateful crazy-ass shit like this and still have people wanting to watch his show is just mind-boggling. Humanity FAIL!

• C B No. Why is it any time I go to watch videos at CBS, they shove an ad down my throat that plays perfectly... then come up with an error message saying the video is no longer available? Well, dumbasses, I clicked on the firckin' video link from YOUR website, so why in the hell are you advertising content that isn't available?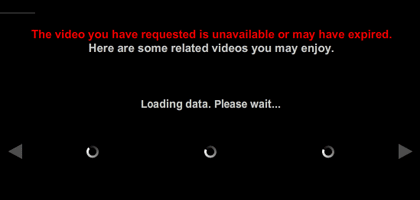 Stupid crap like this happens all the time when trying to view content officially and legally... yet, networks continue to whine over people illegally sharing VIDEO THAT ACTUALLY WORKS. Well guess what? YOU FORCE PEOPLE TO DO IT! Either fix your busted-ass shit or STOP WHINING ABOUT PIRACY!

And now I suppose I should go to bed since I have to be up in 4-1/2 hours. I would have gone to bed earlier, but I'm still jazzed from the Blackhawks win, and the MTV Movie Awards were actually entertaining enough to keep me watching this year. Who knew?