Oh joy! I have to get up at 3:30am so I can make my flight! This will probably be a short Bullet Sunday.
• Roxxxy! Holy crap! The latest technology in sex dolls coming out of the Adult Entertainment Expo in Las Vegas is pretty mind-boggling. A company called TrueCompanion has developed "Roxxxy" a sex ROBOT who can listen, talk, respond to touch, sleep, and even have an orgasm. As if that wasn't enough, she can be customized to order and be programmed with a variety of personalities... Frigid Farrah is reserved and shy, Wild Wendy is outgoing and adventurous, Mature Martha has a matriarchal kind of caring, S&M Susan for more adventurous types, and Barely 18 who has a naïve personality. I hope Roxxxy isn't too smart... it would be pretty depressing if your sex robot didn't like you enough to have sex with you. TrueCompanion is also working on a male sex robot named "Rocky," so the ladies can have their own fun. Or, I suppose, you could just let Rocky and Roxxxy have perfect robot sex with each other. Since their sexual organs are probably made of steel, they're probably the only ones who can satisfy each other anyway. All I know is that I don't want a sexual companion who could theoretically turn into The Terminator and kill me. Though, come to think of it, that's no different than most of the women I've dated, so I guess it's all good...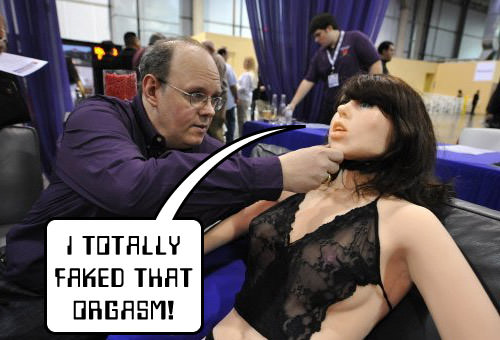 Original photo by AFP.
• Corn! I finally got around to watching two movies about the food we eat: King Corn and Food, Inc. Both films are pretty intense and scary... showing where the food comes from, how it is made, and how it is controlled. And while neither tells the full story, the information they show does give you a lot to think about (assuming you aren't so traumatized and freaked out of your mind that you can't mentally function). Both are highly recommended, and can be watched instantly if you have a streaming account at Netflix...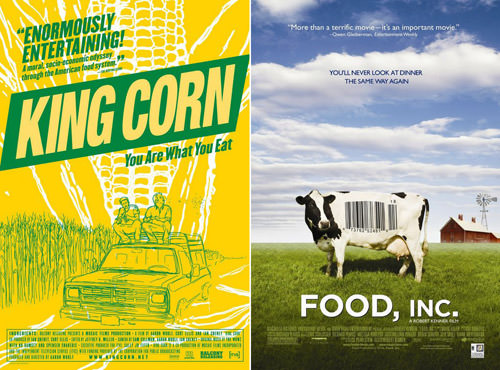 Gee. Sex robots and corn. I don't know what I could possibly add to that. Told you it would be a short Bullet Sunday.