Fellow bloggers have influenced me in more ways than I'll ever admit.
Most times.
Other times, like now when I have nothing else to blog about, I'm happy to admit anything.
Back in mid-October, Josh of ("Josh is Trashy" fame) ran across an old Richard Scarry book from his childhood called Cars and Trucks and Things That Go. His entry brought back all kinds of memories for me because I loved Richard Scarry books when I was a kid. They never displaced Curious George as my all-time favorite, but I spent a lot of time reading them because they were a lot of fun.
Anyway, Josh took a second look at the book and found out that some of the illustrations were actually pretty messed up when viewed from a more adult perspective. He added his own dialogue and hilarity ensued...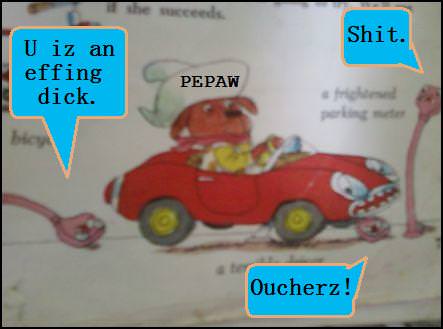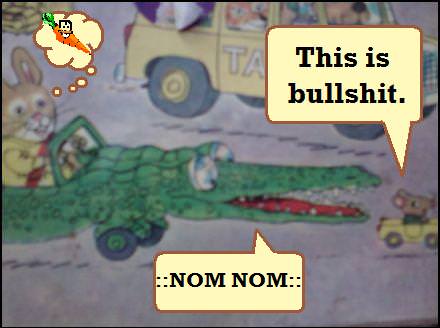 Genius!
It's the second illustration that changed my life. I loved it so much that I recreated it as my desktop picture...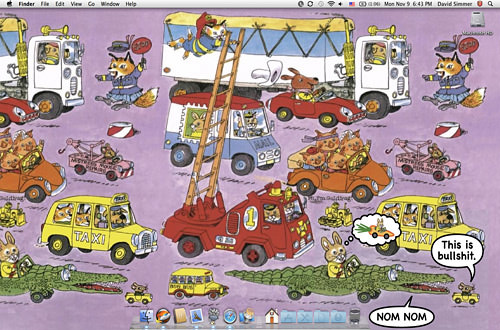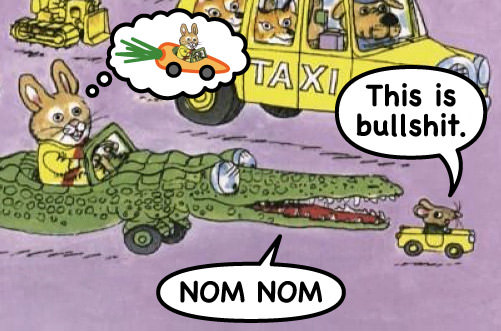 Which is probably a bad thing, because it's been influencing my behavior. Whenever something crappy comes my way now, I stop everything and say "This is bullshit!"... All day long... Every day since...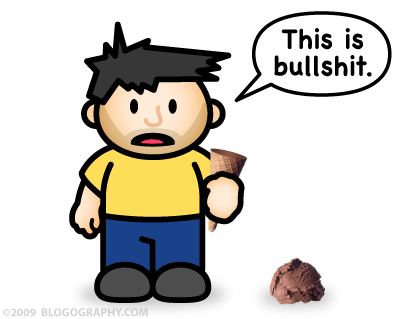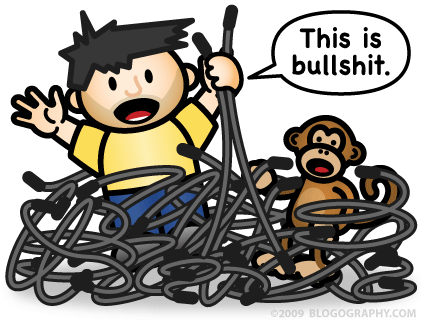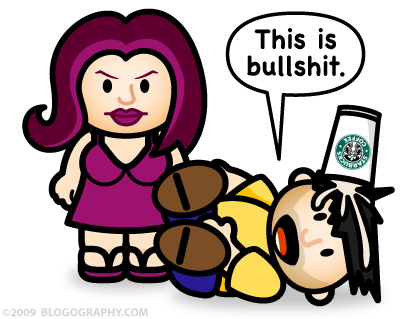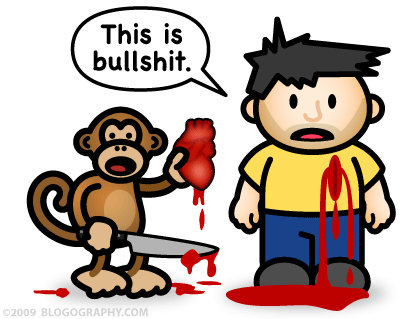 It's kind of amusing when I'm alone.
But a different story entirely when I'm in the middle of a business meeting and suddenly feel compelled to say "This is bullshit!" to a client or co-worker sitting at the table. It's even worse when you say it in the check-out line at the grocery store because the bitch ahead of you has 14 items in the "10 Items or Less" lane.
I can't help it. It works in just about every situatuon. Including other Richard Scarry illustrations...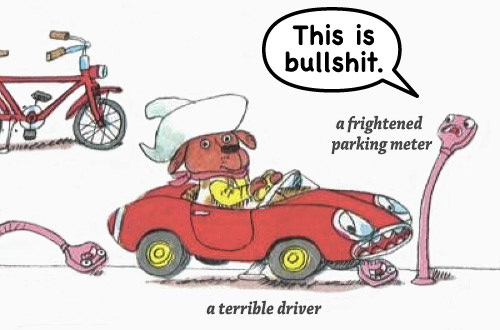 If you want your life to be ruined too (thanks, Josh!) you should check out his original entry.