It's 9-9-09 and a lot of things seemed to happen today. The two most significant, at least to me, were the release of the remastered Beatles albums on CD and Apple's release of iTunes 9 and its accompanying iPhone update.
"Everybody's Got Something to Hide Except Me and My Monkey"
I'm a big Beatles fan. And when the rumor went out that their albums were going to be remastered, I was thrilled. Mostly because I assumed they'd finally be made available for purchase on iTunes. Unfortunately, that didn't happen. It's going to happen eventually (at least according to Yoko Ono), just not today.
That being said, I wish I had a couple hundred dollars burning a hole in my pocket so I could pick up the Beatles Mono Gift Box Set...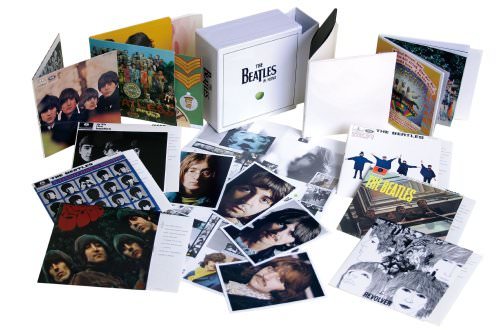 The first albums were recorded in mono and designed to be heard that way. Having listened to many of the original LP records, they definitely seem to have a brighter, crisper sound than the murky stereo mixes they put on CD. But, alas, I just paid to have my blog templates updated, so the money isn't available. Hopefully when the songs make it to iTunes, you'll be able to buy the mono versions there.
"Happiness Is a Warm Gun"
I'm a big Apple Computer fan. They rarely fuck up and, compared to the heinous shit that Microsoft releases, Apple is a dream come true. But when Apple does fuck up... they REALLY fuck up spectacularly. As an example: the steaming pile of shit known as MobileMe which is not just bad... it's Microsoft bad. The fact that they haven't fixed MobileMe is embarrassing on any number of levels, especially considering that they continue to charge $99 a year for the service.
But today Apple totally outdid themselves.
The new iTunes 9 and iPhone update are beyond Microsoft bad.
I'd feel embarrassed for Apple, but I'm just too angry. After wasting loads of my time, losing my data, and turning my phone into a brick... well... let's just say Windows Vista now has some company as MY MOST HATED SOFTWARE EVER! If you care to read all about my woes, I've put a profanity-laden rant in an extended entry...
It's not too late to turn back!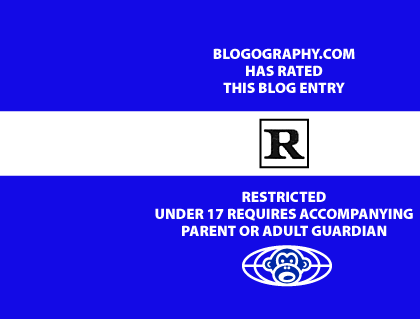 "Tell Me Why"
Before I even get to the six hours of torturous horrors I endured trying to get my iPhone to work again, let me start off by saying that the new look for the iTunes Music Store sucks ass. Instead of the nifty control-panel-style overview you used to get, you now get a "simplified" view that I'd argue actually makes things more complex, and I fucking hate it. There are so many problems that I almost refuse to believe this steamer came out of Apple.
First of all, the rotating banners at the top are just stupid. S-T-U-P-I-D stupid. Most of the time when you mouse over rotating banners, they STOP so you have an opportunity to click on what you want. But not here on iTunes. The banners keep going and going, so unless you are very fast with your mouse-finger, you're not going to get what you expected. This is just plain asinine on a cataclysmic level of dumbassery.
Second of all, there are rendering errors that are just plain idiotic. I mean, come on... when you have something like this mess ON THE FRONT PAGE, what does it say for quality control? Did anybody even bother to look at it before rollout?...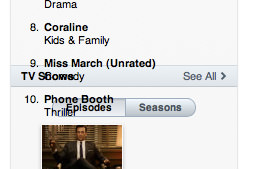 Lastly, the new iTunes Store interface is S-L-O-W. And, in addition to waiting exorbitant lengths of time for shit to load, I am getting the "spinning beach ball of death" more often than I ever have previously with iTunes. My MacBook Pro comes screeching to a fucking dead-stop so often that I am beginning to wonder if iTunes 9 has been rewritten in BASIC.
And now for the main event... Busted-Ass iPhone Syncing in iTunes 9. Where do I begin? The 3.1 iPhone OS update went off perfectly, as usual. Until I went to sync it with iTunes 9 after the update and got this...

My immediate reaction is WHO THE FUCK CARES?!? I don't even have the ABILITY to make OR delete a fucking folder on the iPhone, so why is this bullshit suddenly MY problem? If some folder is missing, then DON'T FUCKING SYNC IT AND MOVE ON TO THE NEXT ITEM YOU STUPID PIECE OF SHIT!! Because, seriously, what can I do about it? I'll tell you what... ABSOLUTELY NOTHING!
I tried THREE times to get my phone to sync. I got the same error every time, even after a reset.
Okay then, time for more drastic measures. I decide to wipe my iPhone and start over from a backup. Sounds logical, right? WRONG! Because when I go to sync my phone, I get this...
Not just once, mind you... but a DOZEN TIMES! Pressing "OK" just causes yet another box to pop up with the same error. And, again, I have to ask... WHAT THE BLOODY FUCK?!? It's meaningless! Is this nondescript error message supposed to be helpful to me in some way? How about you dispense with these dumbass errors I can do nothing about, AND FIND A WAY TO SYNC MY FUCKING PHONE?!?
But it doesn't end there! Inbetween the (-48) errors, I also start getting this idiotic message...
"The required file cannot be found?!? WHAT file? WHAT can I do about it? WHAT A FUCKING JOKE!!
At this point I finally unplug my iPhone... only to find that it is completely dead.
And thus began HOURS of fucking drama as I attempted to get a working iPhone. No less than a dozen syncs had failed before I finally managed it, and that was only because I went in and manually deleted apps left and right until something finally worked (I still have no idea what). And, of course, MobileMe is fucked up beyond all repair, so I never did manage to get all my data back. This is the THIRD time I have lost all my iPhone photos for no good reason other than Apple doesn't seem to give a flying fuck about making sure my data is safe.
And now we get to why I am more pissed at Apple than I have ever been...
Every time you plug your iPhone into your computer, you have to sit through a backup process that takes FOREVER!! This wouldn't bother me so much, EXCEPT THE BACKUPS NEVER FUCKING WORK!! Every time I've had an iPhone problem, my backup ends up being worthless. So WHY FUCKING BOTHER TO BACK THE SHIT UP?!? It's just a colossal waste of time.
Meh.
I could rant for days about this clucterfuck of idiocy to come out of Apple today, but I'm just too damn tired. Suffice to say iTunes 9 has some problems in it.