Sweet! It's the 150th edition of Bullet Sunday!
• AT&T FAIL! I am quickly becoming disenamoured with the AT&T mobile service for my iPhone. At first, everything was swell and I found the service to be on-par with Verizon, my previous mobile provider. But as more and more people jump on the iPhone bandwagon, AT&T's service keeps getting progressively worse. When I was in Las Vegas, I tried to place a call to Jenny across town (who also has an iPhone). We could not get a call to connect for more than a few seconds no matter how many times we tried. Then when I was in Alaska, I was barely able to make phone calls or use data over Edge in any port. I can only guess that the service is overwhelmed whenever cruise ships pull into port (which must really suck if you're a local). You'd think AT&T would build more capacity for these obviously high-use areas, but no. They don't even have 3G. It's as if AT&T is totally shocked over the massive success of the iPhone, and never bothered to prepare otherwise. Dumbasses. If Apple is smart, they'll choose NOT to renew their exclusive contract with AT&T and spread the congestion around on other networks. Which is where I'll be if AT&T doesn't get their shit together.

• Ghosts! I like Halloween for a lot of reasons, bit the biggest? THE CANDY! In addition to Candy Corn, which is one of my favorite sweets, I like all the "fun-sized" versions of my old favorites. Even better is the "special edition" items that are released just for the holiday. Like GHOST DOTS! It's one of the best candies ever...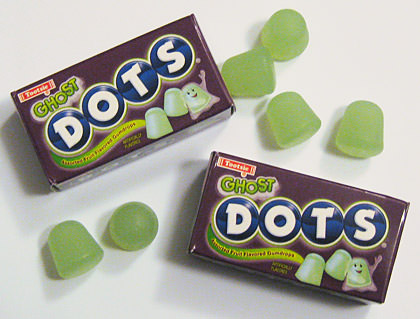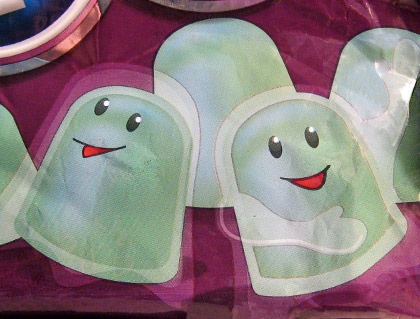 Awwww... cute! And delicious! Even though the pieces all look the same, they are actually flavored just like the original DOTS candies. The package says "Which Flavor? Which Ghost? IT'S A MYSTERY!" which just makes a fun candy even better!

• Bears! After going through the 317 photos that were worth keeping from my trip to Alaska, I've come to the conclusion that I love bears. Of all the images I took, the pictures with bears are far-and-away my favorites...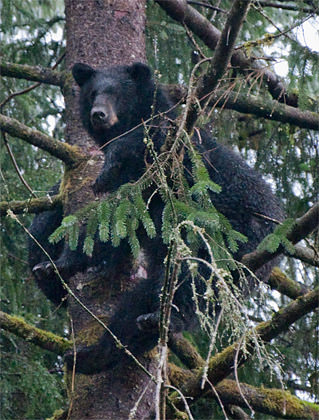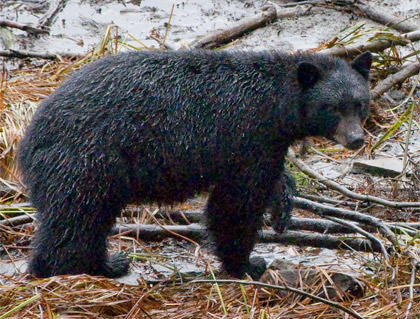 One day I've got to plan a vacation that revolves around bear-watching. That would have to be one of the best trips for a photographer ever.

• Search Me! Today is Google's 11th birthday! Amazing how in all these years that no other search engine has come along which can touch it. I had hopes that Microsoft's "Bing!" would at least pose a challenge and up the search game, but so far I've been unimpressed. Here's wishing Google more innovation (and a little luck!) for another 11 years.


And now I suppose I really should finish unpacking so I can start re-packing for next week. Life. She is a viscious circle, no?