Today Apple released the latest version of their Macintosh "Mac OS X" operating system... Snow Leopard (version 10.6). There's not many new features, as Apple has instead concentrated on speed enhancements and other refinements, but it's still well-worth the $29 upgrade.
The speed increase is noticeable. In some cases very noticeable. I never realized how pokey the Finder is at just about everything until I started playing with this new release. Snow Leopard is a leaner, meaner, cat compared to Leopard (Apple claims you'll recover 7GB of hard disk space, I got 9GB on both my desktop and laptop). This alone is worth the price of admission (assuming you have a newer Intel-based Mac that is capable of running it)...
This is not to say that there are not problems. I've only been playing around with it for a day, but I've ran into some things that boggle my mind. First of all, Apple's own software is incompatible. The 2008 version of iWork, which is their alternative to Microsoft Office, has display issues and there are no updates available to fix the problem. Instead, you have to run out and buy iWork 2009 to get working software. This is absurd. I'm not running some 10-year-old program here, but something dated LAST YEAR! Never mind that I already own iWork '09 and just need to install it, Apple should release a patch for iWork '08 for people who don't want to upgrade. Paying to get something that works is the Microsoft way of doing business, and I expect more from Apple.
Icons have been improved by giving you the option to display them up to 512 pixels square! This is glorious if the program/document supports the higher resolution...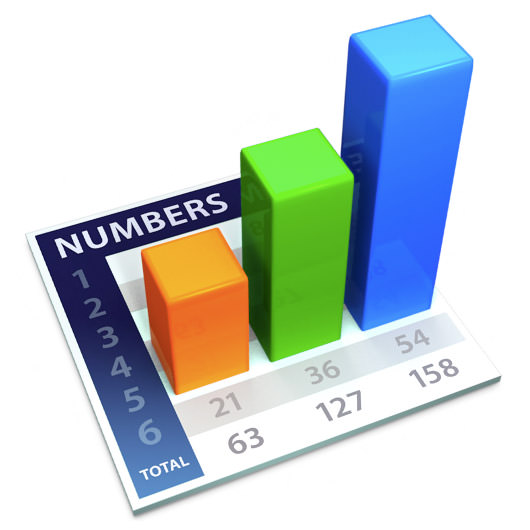 And really crappy if it doesn't...
But nobody is going to need to display application icons that size... at least not yet. It's document icon previews where this becomes a useful feature. This was a kind of hit-and-miss feature with Leopard. Sometimes icon previews would just universally stop working. Other times they are so slow to update as to be useless. Fortunately, this seems to be solved with Snow Leopard. Previews always seem to work and are rendered blazingly fast. And now that Apple has added an icon-size slider at the bottom-right corner of each Finder window, it's almost like using iPhoto for file management! The ability to look at your photos at 512x512 without even having to open the file or enter QuickLook "preview mode" is awesome...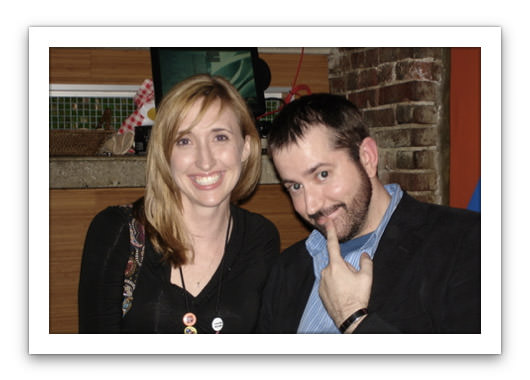 PDF documents or documents with PDF previews (like Adobe Illustrator docs) render nicely. Snow Leopard even adds a piece of graph paper behind the icon so that documents with transparency still look like document icons...
Remarkably, zooming in on any supported document, like an Excel spreadsheet, gives you a fully-functional preview...
My biggest problem with Snow Leopard has nothing to do with icon previews, which are pretty great... it has to do with the "improvements" they've made in the Dock. Some are worthwhile (LOVE being able to scroll through stacks and drill down in folder hierarchy within the Dock at last!) but the new contextual menus? Not so much.
It used to be that a double-click-hold on an application icon in the Dock would bring up a sweet contextual menu to perform program functions without actually switching to that program. Such as being able to double-click-hold on the Apple Mail program icon and tell it to "Get New Mail." Or double-click-holding on iTunes and telling it to "Mute Sound"... all without having to switch out of the app you're in...
This is really convenient, and I use it all the time. But now a double-click-hold on an application icon will put it under the spotlight and reveal all program windows "Expose" style. I can see where this might be handy for an app that has tons of windows open. But for something like iTunes which only ever has ONE window open, it's just fucking stupid. A once handy feature is now practically useless...
So now, in order to get the old contextual command menus, you have to RIGHT-CLICK on the program's Dock icon. Which isn't so bad... IF YOU HAVE A MOUSE WITH A RIGHT MOUSE BUTTON! But what about on my MacBook Pro WHICH DOESN'T HAVE A RIGHT MOUSE BUTTON?!? Oh... you have to fake it by reaching up to the keyboard and hunting down the "Control" key so you can press it while you single click. The new "shortcut" is actually MORE WORK than just switching to the program and interacting with it directly. This has put a serious crimp in the way that I use the Dock and I HATE IT! It's like Apple gave you a wonderful new toy in Leopard... then took it away and replaced with with a steaming pile of shit in Snow Leopard. Why not make this a preference so I can CHOOSE how I use the Dock instead of forcing me to deal with this "new and unimproved" bullshit?*
Oh well, I guess you've got to take the good with the bad. And, in this case, the good does outweigh the bad by quite a large margin.
There are other features to Snow Leopard (Universal Access has some impressive upgrades)... but the speed, hard disk savings, icons, and Dock changes are the ones I notice the most.
And now all we Mac-Whores start counting the days until the next Mac OS X 10.7 "Sabertooth" upgrade...
*UPDATE: Ren points out that a two-finger click will work to bring up the contextual menu in the Dock. And it does... if you have "secondary click" enabled in the Trackpad Preferences (mine was turned off for some reason). This is a little clutzy compared to how I used to do it, but it's certainly better than nothing! Thanks, Ren!
UPDATE: Sven over at Quarter Life Crisis has a much more in-depth review of Snow Leopard, and has found a terminal command line trick which can restore Dock functionality by Lap Cat Software.